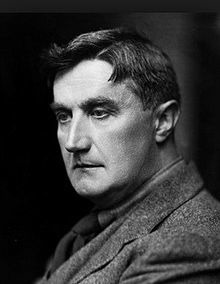 The reputation of Ralph Vaughan Williams as the most important English composer of his generation squarely rests on his compositions for the operatic stage and the Concert Hall. These theatrical dramas and orchestral essays characteristically reference the landscapes, myths and folklore of an extended English sensibility. Yet, within his extensive orchestral oeuvre we also find a number of highly interesting concertos.

Ralph Vaughan Williams: Piano concerto in C Major
The Piano Concerto in C premiered with the exceptional pianist Harriet Cohen under Sir Adrian Boult and the BBC Symphony Orchestra on 1 February 1933. Severely criticized for its percussive nature and a massive orchestral part, The Times wrote on the morning after its first performance. "To those who still retain a preconceived notion of what a piano concerto should be, Vaughan Williams' work could not be very acceptable." To be fair, the work sports a difficult keyboard part that does not reward the player with many passages that are effective in the usual pianistic sense. However, by essentially turning the piano into a percussion instrument the work greatly appealed, among others, to Béla Bartók. Nevertheless, Vaughn Williams recast the work in 1946, in collaboration with Joseph Cooper, into a version for two pianos and orchestra. While the opening movements were left virtually untouched, significant changes appeared in the finale. A quotation from Bax's Third Symphony was discarded and by eliminating some of the reprise, the revised work closed in a different key. Be that as it may, the original concerto emerged during a period of Vaughan-Willimas' preoccupation with the music of Johann Sebastian Bach. According to his biographer, "while he wrote this concerto he had the Busoni transcriptions of Bach very much in mind for that was the way he wanted to write for the piano." The Bach/Busoni influence is immediately audible in the opening "Toccata," with an emphatic theme sounding against virtuosic piano figuration. And it is certainly difficult to miss the Bach reference in the "Fuga cromatica," and the "Finale alla tedesca," a generic term for German dances in use ever since the fifteenth century. While the British piano concerto tradition from the late 19th to the middle 20th centuries was primarily modelled on continental romanticism, Vaughn Williams provides an engaging mixture of romantic, neoclassical, and pastoral elements.