In 1876, when Swan Lake was given its premiere in Moscow, it wasn't the hit that we consider it today. The prima ballerina was involved in a scandal with a government official (he gave her jewels, she married someone else and sold the jewels) and had to be replaced, the choreography was criticized as being unimaginative, and Tchaikovsky's music was considered too complicated, too noisy, too Wagnerian, and all together inappropriate. The critics even hated the names of the swans: Odette and Odile were regarded as 'too German.' Once the critics got all that venom out of their system, the ballet was actually back on the boards more than other works, seeing 41 performances in its first 6 years.
Several revisions of the work occurred over the next few years, as prima ballerinas asked for new dances or solo turns. In one complicated case, music from another composer was added, it was choreographed, and then Tchaikovsky objected and said that all the music should be by him. But, the ballerina loved the new choreography. So, Tchaikovsky was faced with writing new music to fit the new choreography – a reverse of the usual compositional process!
One of the new pieces written by Tchaikovsky was the Russian Dance, written for the Odette/Odile ballerina, Pelageya Karpakova. This was deleted in the 1895 production (after the death of Tchaikovsky) but is often reinstated in modern productions.
The work is a lovely virtuoso work (for both the ballerina and the violinist) that seems to summon forth the spirit of Russia through its rhythms and melodies.
Pyotr Ilyich Tchaikovsky: Russian Dance (Hong Ying Ho, violin; City Chamber Orchestra of Hong Kong; Jean Thorel, cond.)

In this performance by the City Chamber Orchestra of Hong Kong, soloist Hong Ying Ho takes charge of the work. Ho was first noticed as one of the child performers in the documentary From Mao to Mozart: Isaac Stern in China. She entered the Central Conservatory in Beijing at age 10 before being invited by Dorothy Delay to come and study at The Juilliard School. In 1999, she was appointed concertmaster of the City Chamber Orchestra.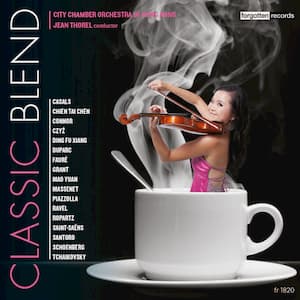 Performed by

Hong Ying Ho
Jean Thorel
City Chamber Orchestra of Hong Kong

Recorded in 2010

Official Website
For more of the best in classical music, sign up to our E-Newsletter