Gustav Mahler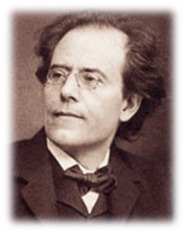 Summer of 1907 came as a nightmare for Austrian-Jewish composer Gustav Mahler (1860-1911). His five year old daughter Maria Anna died of scarlet fever and diphtheria; he lost his job as director of the Vienna Court Opera due to conflicts with the administration and the anti-Semitic press. His wife Alma Schindler, who was known as the most beautiful woman in Vienna, became severely depressed following their daughter's death. Shortly after, his heart was diagnosed with infective endocarditis. In a matter of months, the Vienna Conservatoire graduate seemed to have lost everything important in his life.

Background

Gustav Mahler was known during his time as one of the leading conductors of his generation, primarily for his interpretations of Wagner and Mozart. Today he is remembered as a composer who bridged the gap between the late nineteenth-century romanticism and the modern musical period with his vast symphonies and song cycles.

Mahler was born to a humble German Jewish family in Kalischt, as the second of fourteen children. When he was four, Mahler discovered the family piano and took to it immediately. He subsequently studied piano and composition at the prestigious Vienna Conservatoire and Vienna University respectively, but later took up conducting instead.

Mahler's first significant work, the cantata Das Klagende Lied was completed in 1880. After several conducting roles, he quickly rose to importance as the artistic director of the Vienna Court Opera, although his own compositions were never performed. He typically conducted the opera for nine months each year, while his summer months were spent composing in various 'composing huts', where he completed his fifth through eighth symphonies. He also finished the Rückert Lieder and Kindertotenlieder (Songs on the Death of Children), both based on poems by Friedrich Rückert.

As a conductor, Mahler was known to be a great perfectionist who was extremely demanding on the orchestra. He frequently requested changes to the stage design and made the musicians practice the same tunes over and over again. As a result, his dictatorial demeanour was resented by many who worked with him. His interpretations, while innovative, were often considered too extreme for the conservative Viennese audience, and often generated mixed responses at the box office. His music was further banned during the Nazi era. Typical of many artists, Mahler's compositions only gained widespread popularity long after his death.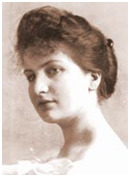 At 41, he married Alma Schindler (1879-1964), who was 19 years his junior. She was the stepdaughter of a noted Viennese painter, and was a musician and composer herself. However, when they married Mahler refused to let her engage in musical composition, and demanded that her role was to attend to his needs as a wife instead.

Mahler's Early Medical History

While biographies of Mahler's early life indicate that he was remarkably healthy, he was constantly troubled by haemorrhoids, intestinal problems and throat infections starting from early adulthood. Fortunately, his health problems rarely interrupted his rigorous schedule as a conductor and composer. It is also speculated that he suffered from rheumatic fever as a child, although it is possible that his characteristic fidgety walk was an unconscious emulation of his mother who walked with a limp. She also died prematurely of heart disease.

According to Alma, it was local general practitioner Dr Blumenthal who first detected signs of Mahler's compensated valvular heart disease shortly after their daughter's death. Mahler's letters to Bruno Walter reflect the tremendous emotional and physical distress that the diagnosis had caused:

"My mental activity must be complemented by physical activity. The advice you pass on from doctors is of no use to me. An ordinary, moderate walk gives me such a rapid pulse and such palpitations that I never achieve the purpose of walking–…Now imagine Beethoven having to have his legs amputated after an accident. If you know his mode of life, do you believe he could then have drafted even one movement of a quartet?"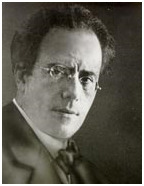 The Curse of the Ninth

Gustav Mahler was a keen believer in "the curse of the ninth". The term refers to a belief that a composer's "ninth symphony" is destined to be his last, and that he or she will die before completing a "tenth". The most famous example is Ludwig van Beethoven, along with others including Bruckner, Schubert and Dvořák.

Mahler attempted to escape the curse with a decoy: when he completed his ninth symphony, he renamed it "The Song of the Earth" (Das Lied von der Erde) and wrote a second "ninth" symphony. When nothing happened, he exclaimed to his wife that "the danger is past," and started a new work.

Austrian composer Arnold Schoenberg proposed that the superstition actually began with Mahler. In a paper about the composer, Schoenberg wrote, "it seems that the ninth is a limit. He who wants to go beyond it must pass away. It seems as if something might be imparted to us in the Tenth which we ought not yet to know, for which we are not ready. Those who have written a Ninth stood too close to the hereafter."

However, despite his efforts to outsmart the curse, Mahler could not escape his own superstition. He died of a blood infection in Vienna On May 18, 1911, at the age of 50. After a concert on 21 February 1911, Mahler was taken back to his hotel after another episode of high fever and tonsillitis. At first, his condition seemed to improve slightly as the sore throat and fever subsided, but his health soon worsened again. The rapid fluctuations in his symptoms were typical of endocarditis. Mahler's personal physician Dr Fraenkel had consulted Dr Emanuel Libman, who confirmed the diagnosis. It has been suggested that if penicillin had been prescribed to him at the time Mahler could have been saved. Unfortunately, penicillin was only discovered in 1928.

Mahler's music was seldom performed in the years immediately after his death and interest in his works were further set back by the Nazi's crackdown on "degenerate" music during the Second World War. It was only after some 50 years that Mahler's works were revived, though many of his scripts remain undiscovered. Even today, Mahler's works may seem coarse to many and are considered an acquired taste.

Click here to read "Funeral Rites for Gustav".


References:
Alma Schindler. (2011). Retrieved August 18, 2011, from Alma: History: http://www.alma-mahler.com/engl/almas_life/almas_life.html
Curse of the ninth. (2011, July 24). Retrieved August 17, 2011, from Wikipedia: http://en.wikipedia.org/wiki/Curse_of_the_ninth
Gustav Mahler. (2011). Retrieved August 18, 2011, from Classical Net: http://classical.net/music/comp.lst/mahler.php
Gustav Mahler. (2011). Retrieved August 17, 2011, from 8notes: http://www.8notes.com/biographies/mahler.asp
Gustav Mahler Biography. (2010). Retrieved August 18, 2011, from bio.: http://www.biography.com/articles/Gustav-Mahler-9395470
Gustav Mahler- his life. (2011). Retrieved August 17, 2011, from mfiles: http://www.mfiles.co.uk/composers/Gustav-Mahler.htm
Levy, D. (1986). Gustav Mahler and Emanuel Libman: bacterial endocarditis in 1911. British Medical Journal , 1628-1631.
Terez, M. (2010, March 31). The Curse of the Ninth. Retrieved August 28, 2011, from Violinist.com: http://www.violinist.com/blog/Terez/20103/11107/