In 1879, composer Johannes Brahms and violinist Joseph Joachim took a concert trip through Transylvania to workshop Brahms' latest work, the Violin Concerto, Op. 77, which had opened to less-than-satisfactory reviews. Although Brahms wasn't really up for a tour, of which he remembered only the problems of the ones he'd done in the late 1860s, Joachim persuaded him to combine concertizing with holiday-making and they left, accompanied with Brahms' piano and two of Joachim's Stradivarius violins.
One of the works performed on the trip were some of the Hungarian Dances (we don't know which ones). These were performed during the duo's final concert in Cluj (now Cluj-Napoca) to a boisterous audience. Originally for piano duet, the Hungarian Dances were written in two parts: Books 1 and 2 of the Hungarian Dances, which included numbers 1 through 10, were put together in autumn 1868 and Books 3 and 4 (nos. 11-21) were published in 1880.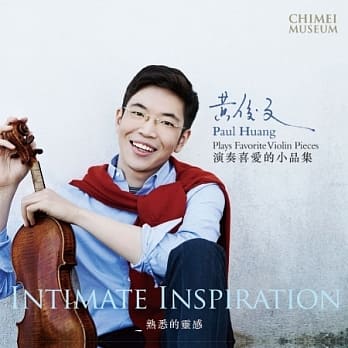 Violinist Paul Huang's recording with pianist Jessica Osborne captures the brilliance of his playing that was recognized in his receiving the 2015 Avery Fisher Career Grant and the 2017 Lincoln Center Award for Emerging Artists. As much as his own career speaks for his talents, he's also appeared more than once as the replacement for some of the top violinists of the world, including Anne-Sophie Mutter and Midori, when they are unable to appear.
Brahms' Hungarian Dance No. 2 is a fiery work that captures the Hungarian spirit in a work of virtuoso demands – the violinist has to give us not only the dash but also the reflective in the melody. Brahms regarded the works in this collection as 'genuine children of the…gypsies…'.
Brahms: Hungarian Dance No. 2 in D minor (Paul Huang, violin; Jessica Osborne, piano)
The album is full of the wild side of the violin – yes, the violin can be a lovely and loving voice, but it can also capture the other side!
For more about this brilliant violinist, see our interview.
For more on Brahms' and Joachim's road trip, see here.