We often regard vocal music and instrumental music as quite separate. We know the limitations of the voice, such as a limited range, and we know the freedom of an instrumental performance, which can cover a range of sound music greater than any voice can produce.
When you take a well-known opera aria, however, and put it into an instrumentalist's hands, the results can often be surprisingly effective.
Puccini's one-act comic opera Gianni Schicchi, written in 1917-18, takes its story from an incident in Dante's Divine Comedy. In Dante's work Gianni Schicchi de' Cavalcanti, is a 13th century Italian knight who is in the Inferno, in the Circle of Impersonators. In Puccini's opera, which sets a libretto by Giovacchino Forzano, tells the story of Buoso, who has died without making a will that benefits the family, leaving everything to the local monastery. His anxious children consult Gianni Schicchi, who suggests that he can impersonate their late father and write a satisfactory will. Satisfactory to himself, that is, as he makes sure that he leaves a substantial sum (and the father's house, mill and mule) to himself. He adds the kicker that the will must be executed in the next 15 days or else all will go to charity. When the family, who are gathered around the supposed death bed, hear the new will, they are outraged, but can say nothing because of a law that condemns them all to have a hand cut off for faking a will.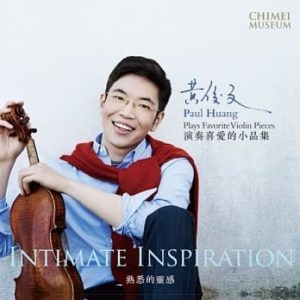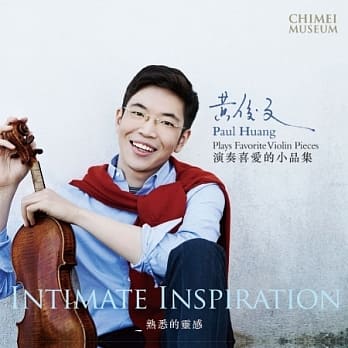 The aria 'O mio babbino caro' is the plea by Lauretta, Gianni Schicchi's daughter, to her father that persuades him that he can be a part of the deception. Lauretta cannot marry Buoso's son because she has no inheritance. At the end of the opera, there is no bar to the betrothal because Gianni Schicchi is now wealthy. Puccini has turned the story so that Gianni Schicchi's predatory actions will benefit Love.
In Paul Huang's performance, the work is transformed from a soprano aria to work for a much lower voice at the opening. It's not until the repetition (and ornamented) repeat, that the violin part ascends into the stratosphere. It's an interesting way of making us re-hear a work that may be sometimes so familiar that we don't hear it at all.
Puccini: Gianni Schicchi: O mio babbino caro (Paul Huang, violin; Jessica Osborne, piano)
For more about this brilliant violinist, see our interview.