We regard the violin as the captive of the orchestra: the source of the brilliant melodies, the bright sparkle in the air, and the leader of the rest. Yet, as a solo instrument, in the hands of the right player, it can become a wild spirit of music – dancing here, being flamboyant over there, and holding us all in awe of its virtuosity.
Violinist Paul Huang's recording with pianist Jessica Osborne captures the brilliance of his playing that was recognized in his receiving the 2015 Avery Fisher Career Grant and the 2017 Lincoln Center Award for Emerging Artists. As much as his own career speaks for his talents, he's also appeared more than once as the replacement for some of the top violinists of the world, including Anne-Sophie Mutter and Midori, when they are unable to appear.
Manuel de Falla's Danse Espagnole comes from his first international success, his opera La vida breve of 1905. Falla was the best known of Spain's 20th-century composers. He started as a composer of zarzuelas, the light operas that Spain loved. Falla was a student of Felipe Pedrell in Madrid, who inspired him to look at Spanish folk music and move it forward into contemporary music writing.
The Royal Academy of Fine Arts in San Fernando, Spain, held an opera competition in 1905 and Falla was awarded first prize. However, as no public performance was planned, he took the opera to France and in 1913, it was given its premier at the Casino Municipal in Nice and then in 1914 in Paris at the Opéra-Comique. With the onset of WWI, Falla returned to Spain and his reputation rose quickly. The ballet El amor brujo (Love the Magician) came in 1915, the piano work Noches en los jardines de España (Nights in the Gardens of Spain) in 1916, and another ballet, El sombrero de tres picos (The Three-Cornered Hat), was given in Madrid in 1917.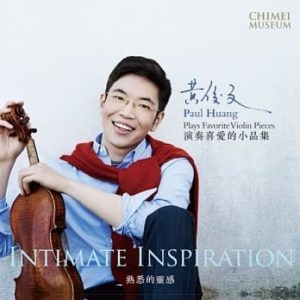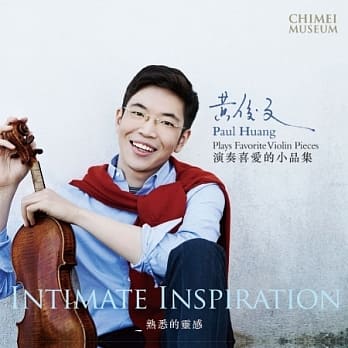 La vida breve is a story of love and betrayal, with our heroine, Salud, a gypsy, in love with Paco. Paco, however, is marrying another girl in Act II. At the wedding, gypsy entertainers enter, including Salud, who reminds Paco of his vows to her. When he accuses her of lying, but inadvertently calls her by name, she falls dead at his feet. The joy of the wedding day changes to tragedy. A highlight of the wedding scene is a Dance that was arranged by violinist Fritz Kreisler in 1926 to become the Danse Espagnole. In the hands of Huang, it become a brilliant fiery dance.
De Falla: Danse Espagnole (Paul Huang, violin; Jessica Osborne, piano)
For more about this brilliant violinist, see our interview.