Tenor Mark Padmore, born in London on 8 March 1961, came of age singing in choirs oriented toward Renaissance and Baroque music, and as a soloist he specialized in Baroque opera and choral music. Padmore grew up in Canterbury, and he took piano and clarinet lessons as a child. Sporting an exceptionally fine voice, he was offered the chance to enter King's College, Cambridge, as a Choral Scholar and to join the Choir of King's College, Cambridge. He entered Cambridge as a student and graduated with an honours degree in music in 1982. Wasting no time in establishing his singing career, he appeared with some of the top Renaissance vocal groups of the 1980s, including the Tallis Scholars, The Sixteen, and the Hilliard Ensemble. He has also performed with the Orchestra of the Age of Enlightenment, the Monteverdi Choir, Collegium Vocale, the English Baroque Soloists, and the instrumental ensemble Fretwork.
Padmore sings Bach Cantata No. 29 "Halleluja"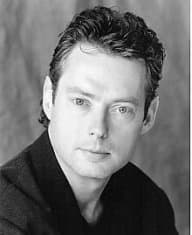 According to Padmore, his work with William Christie and Philippe Herreweghe in particular was important for his musical development, as it allowed him to regularly feature at leading festivals and in major international concert halls. His appearances in Bach Passions propelled him to critical acclaim, especially his performances as Evangelist in the St Matthew and St John Passions with the Berlin Philharmonic and Sir Simon Rattle, staged by Peter Sellars.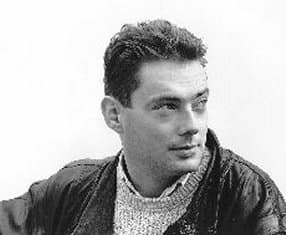 This music is ideally suited to his refined and high-lying tenor voice, and for Padmore, "Bach's music is never boring, but like a permanent voyage of discovery." Pamore has also appeared on top operatic stages, singing music ranging from Handel's Jephtha at the English National Opera, to Mozart's La clemenza di Tito under conductor René Jacobs in a Harmonia Mundi recording, to Harrison Birtwistle's The Corridor and The Cure at the Aldeburgh Festival. He won the Gramophone award for best operatic recording as Peter Quint in a production of Britten's The Turn of the Screw, and has also sung the role of Captain Vere in Billy Budd. In addition, Padmore also appeared in Georg Benjamin's Written on Skin with the Royal Opera, Covent Garden in 2017.
Padmore sings Britten arr. "There's None to Soothe"
The music of Benjamin Britten has become a pillar of his repertory, as it was originally written for the vocally similar Peter Pears. In addition, he has greatly expanded his repertoire to include music by Vaughan Williams, and contemporary choral music. A good many contemporary composers have written dedicated works for Padmore, including Marc-Anthony Turnage, Alec Roth, Ryan Wigglesworth, and Thomas Larcher. Their music represents a somewhat different challenge, as according to Padmore, "one needs to spend a long time learning works that will not be performed very often. However, I am inspired by a sense of plunging into the unknown and in that way of being part of the compositional process." Padmore sports an extensive recording catalogue, ranging from Bach's Lutheran masses for Chandos to the Handel album "As Steals the Morn." More recently, he has recorded the Schubert Winterreise cycle with fortepianist Kristian Bezuidenhout for Harmonia Mundi.
Padmore sings Schubert Winterreise "Der Wanderer an den Mond"
No matter whether he is performing in the opera house, the concert hall or the recital room, Mark Padmore has long been known as "an exceptionally intelligent and cultivated singer, enjoying equal success in every area of his repertory. His particular hallmark is his sensitive approach to language, a quality that has allowed him to make a name for himself as a lieder recitalist." He is capable, according to critics, of "singing beautifully, often gorgeously, his tone by turns purring and raw, luxuriant and drily ironic, sensuous and declamatory. Padmore turns Lieder into precisely colored captures of emotion." Padmore was voted 2016 Vocalist of the Year by Musical America, and he was Artist in Residence with the Bavarian Radio Symphony Orchestra and the Berlin Philharmonic. He is Artistic Director of the St. Endellion Summer Music Festival in Cornwall, and in 2021 Padmore announced that he has decided to retire from the recital hall, "saying farewell to that stage where he spent much of his career in an ever-broadening exploration of song conducted at a profound level."
For more of the best in classical music, sign up to our E-Newsletter
Padmore sings Schumann "Mit Myrthen und Rosen"