On occasion, failure to win a major international competition can be beneficial for an artist's career. Such was the case with the British pianist Freddy Kempf, born in Croydon to a German father and a Japanese mother on 14 October 1977. Kempf entered the International Tchaikovsky Competition in Moscow, still the most glamorous in a crowded marketplace of classical music competitions in 1998. Kempf was the clear audience favourite, having won over the audience with explosive yet simultaneously sensitive and profound performances. To everybody's surprise, the first prize in the piano section went to Denis Matsuev. Then as now, Russian teachers on the juries are blindly voting for their star pupils, come hell or high water. There was some discussion among jurors who wanted to award the first prize jointly to Matsuev and Kempf, and they had successfully negotiated with the Russian Culture Ministry for the additional funding. To no avail, as Kempf only collected the third prize. This decision provoked a barrage of indignant protests from both the audience and the Russian press, and Kempf was invited back to Moscow for a series of television broadcasts and sold-out concerts a year later.
Freddy Kempf Plays Rachmaninoff's Piano Concerto No. 3 (excerpts)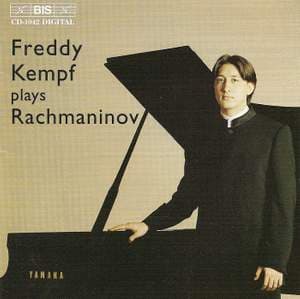 Born in south-London, Kempf had a fairly normal childhood, showing interest in sports and academics, and playing the piano was only one of his hobbies. He actually started taking piano lessons at the age of four under Ronald Smith, and at the age of eight he played his debut with the Royal Philharmonic Orchestra, performing Mozart's Piano Concerto No.12 in A major, K.414. Kempf remembers, "I'd been spotted playing at various music festivals and it was suggested I give a concert with the RPO. It was a life-changing event." The child prodigy was quickly invited for a repeat performance in Germany, and in 1987 he won the first National Mozart Competition in England. However, Kempf came to national and international prominence in 1992 when he became the youngest winner in the history of the BBC Young Musician of the Year Competition with a performance of Rachmaninoff's Rhapsody on a Theme of Paganini. Kempf credits the UK's unique professional and semi-professional music scene for his early success, relating "that it gives young musicians an opportunity they won't get anywhere else in the world."
Pyotr Il'yich Tchaikovsky: Grand Sonata in G Major, Op. 37 (Freddy Kempf, piano)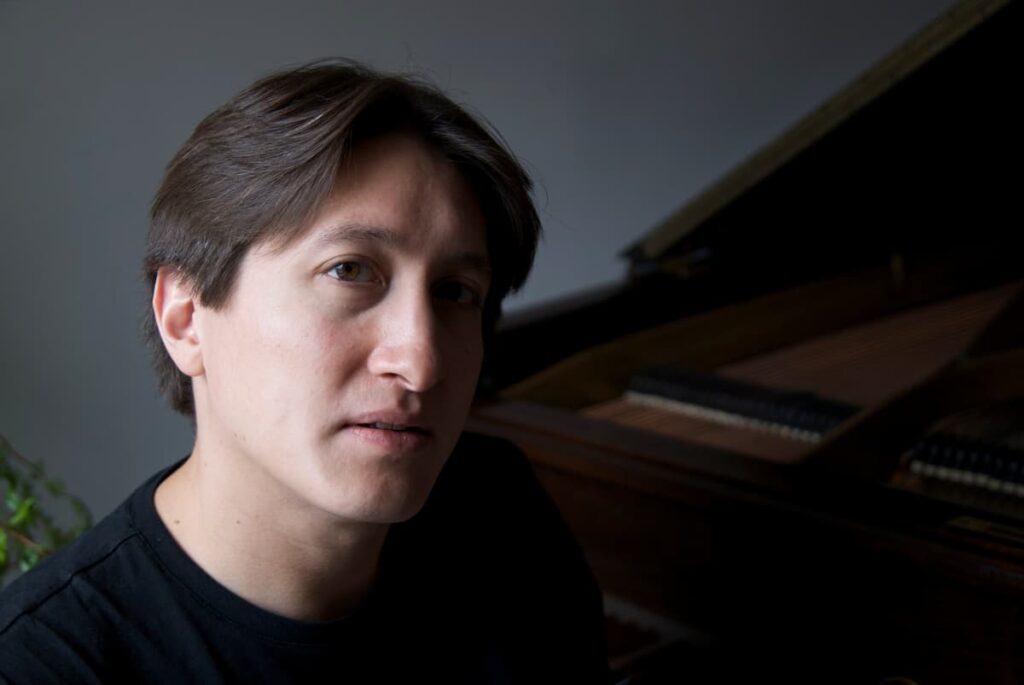 Kempf, who has an exclusive recording contract with BIS, isn't a great friend of the recording studio. "I love being on stage and having an audience there," he explains. "I like the fact that in a concert you can try out things and do something exciting. On a record you have to be careful. If it's in bad taste you can't get away with it. It's always going to be there. But in a concert you can say, well it didn't quite work. I do admit to not liking the recording medium as much as concerts. I do prefer having an audience." Kempf is certainly eclectic when it comes to musical repertoire. In fact, BIS has promised to record a new recital of works by a new composer every six months. As Kempf said in an interview, "I won't repeat a composer until this series is done, as I don't specialize too early." He would like to perform and record more contemporary music, but is also aware of what is in demand. "A lot of promoters, even if you offer Prokofiev don't want it. Generally, the feedback is saying can't you change that for something more popular. You'd probably be surprised at how conservative people's tastes really are, especially when it comes to recording."
Freddy Kempf Plays Chopin's Etude Op. 10, No. 10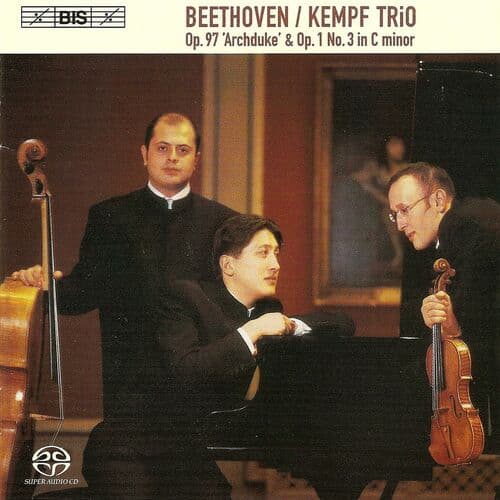 Together with Pierre Bensaid (violin) and Alexander Chaushian (cello) Freddy formed the Kempf Trio in 2000. As a reviewer wrote, "unlike many musicians of his age, Kempf has a startlingly mature interest in chamber music." As Kempf explains, "With the piano it's very easy for your life to become very solitary. You're always the soloist, or you tell the conductor what to do. And with recitals it's the same, you just do what you want. I learn a lot from the people I work with and love knowing that what you are playing is not the only important thing… It's nice to sit in a chamber group and be told you're playing rubbish, or to be told what to do… For me, it's one of the most fulfilling mediums to play in. Especially with the piano trio, you can be as selfish as you want with each instrument treated as a solo." As a musician, Freddy Kempf has his feet firmly on the ground, with his artistry and insight into music growing exponentially. Throughout his career, Kempf has remained a modest and humble individual. "He hates hotels and flying, and likes nothing more than driving back from a concert late at night, even for hundreds of miles. He has a deep passion for his car, and prefers to have the TV on as background music." And when he is not preparing for a concert or recording he relaxes by surfing the Internet and by playing computer games.
For more of the best in classical music, sign up to our E-Newsletter
Kempf Trio Plays Ravel's Piano Trio in A minor