Classical music is always viewed as a niche market with a big learning curve for admission. It's often derided as being music for the elite or music for the wealthy. As a listener, people find it hard to break into classical music because it seems like there's so much background that is required to understand it. Guillaume Descottes, on the other hand, views it as an educational opportunity. The classical market may be only 5% of the overall music market, but that means that there's a 95% market out there that classical music could speak to.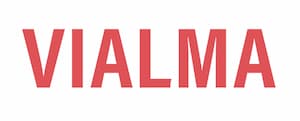 Mr. Descottes founded the streaming service Vialma.com five years ago with some unique selling points: from the beginning, it's been a multi-media service that starts with playlists and continues on to audio-visual, podcasts, games, etc. all in one place. It was designed with all of that integrated from the beginning. It provides introductions to classical music and jazz in partnership with musical institutions. And finally, in the origins of Vialma, he wanted to provide a new way to talk about classical music and jazz, making it relevant to the daily listener. These two genres should have a universality, be provided on a quality basis, and, perhaps most importantly, provide joy to the listener. Listeners can share an emotional moment together.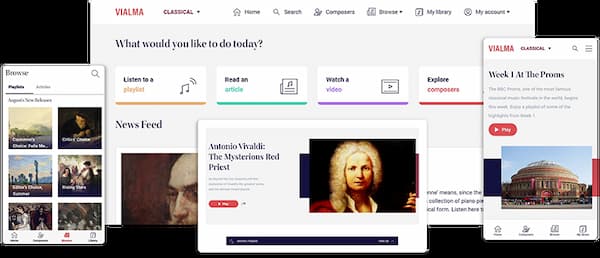 Some of their competitors approached classical music from the angle of knowledge, as in 'We all know this music,' whereas Vialma understands that their audience may be lovers of classical music without the knowledge to delve deeply into it. Education about classical music and jazz is a large part of what they convey to their audience. They know that their audience may come from a wide spectrum of listeners, some of whom will be new to classical, some of whom might have played an instrument and are now coming back to classical, and so on.
One innovation has been their 'Watch Parties,' which began in 2018. In collaboration with an institution, Vialma will stream a concert and then follow it with a post-concert discussion between the audience and members of the orchestra. One of their earliest Watch Parties in 2018 showed the last video performance by Herbert von Karajan of a Beethoven symphony, with a running feed of quotes from von Karajan and Beethoven about the music to help listeners understand the context of the work. Education about music starts before the program begins and continues after a concert has finished.
We spoke about some current classical programs that play too safe, showing the same programs again and again, or orchestras programming only the classics, avoiding 'new' music. Mr. Descottes thought there wasn't enough innovation in programming these days and this was where Vialma could come to the fore. On-demand programming gives listeners the opportunity to broaden and deepen their listening, rather than only being able to follow the linear model that television and radio usually provide. For those who moved their place of work to W-F-H (Work From Home), many found a new interest in classical music.
An interesting side business that Vialma has discovered is providing streaming services for institutions that don't have the available skills or funding to run it themselves. Want to provide an additional benefit to your donors or subscribers? Vialma has provided private streaming services for institutions seeking to service their subscribers or who wish to reach new audiences.
We talked about the new world of music and how, to him, too many orchestras sound alike. Orchestra's distinctive voices created under their long-term conductors has, too often these days, been sublimated to a universality of a classical sound, where a listener is hard put to recognize either an orchestra or their conductor simply from the sound.
Although Vialma currently covers classical music and jazz, the world of music is their next goal. You can already expand your music experience through focused listening lists of Indian, Japanese, and Brazilian music.
Vialma has a monthly audience of over 100,000 listeners and is affiliated with 15 orchestras and ensembles. Their audience is largely European, with France and the UK listeners comprising the majority of their listeners. New audiences for them will include Asia, meaning not only China but also India, where Mr. Descottes has had some experience.
Because Vialma is a subscription-based service, your listening won't be interrupted by advertisements. You won't see Vialma on Facebook or other similar social media sites. Go to Vialma.com to discover what your own private music label can do for you. Expand your classical knowledge and classical exposure. See what's new in the Jazz field and remember how much fun can be had in the corners of music that reward your intellect.
For more of the best in classical music, sign up to our E-Newsletter