Khatia Buniatishvili is a shining star of the online piano world. Her videos have racked up millions upon millions of views; every month, 1.5 million listeners tune into her performances on Spotify; and our 2021 article about her is one of our most popular ever.
In short, if you love classical piano music, she's someone you should know.
Today we're counting down Khatia Buniatishvili's five most popular performances on YouTube and celebrating what makes them all so special.
Liszt: Hungarian Rhapsody No. 2 (arranged by Horowitz)
5.4 million views
This video is virtuosic magic from beginning to end. It starts with Buniatishvili, glowing with confidence, returning to the stage after a concerto performance for an encore. She starts off by running her right hand through her curly bob while playing in the bass with her left hand. It's a move that you can easily imagine Liszt himself pulling off.
But make no mistake: she's no mere showman, and she has the technical chops to back up her dramatic onstage persona. The tone she draws out of the piano is full-throated: magisterial, even. There's a particularly breathtaking transition at the 2:25 mark, where she goes from playing full forte to delicate bell-like passagework, and even though an audience member is hacking up a lung in the background, Buniatishvili ignores the distraction and maintains a sense of forward motion that lasts until the eye-popping, keyboard-smashing finale.
4. Schubert: Impromptu No. 3 in G-Flat Major
5.6 million views
Buniatishvili's next most popular performance showcases an entirely different side of her artistry. In 2019 she recorded an album of solo Schubert pieces, and this is a music video for that recording.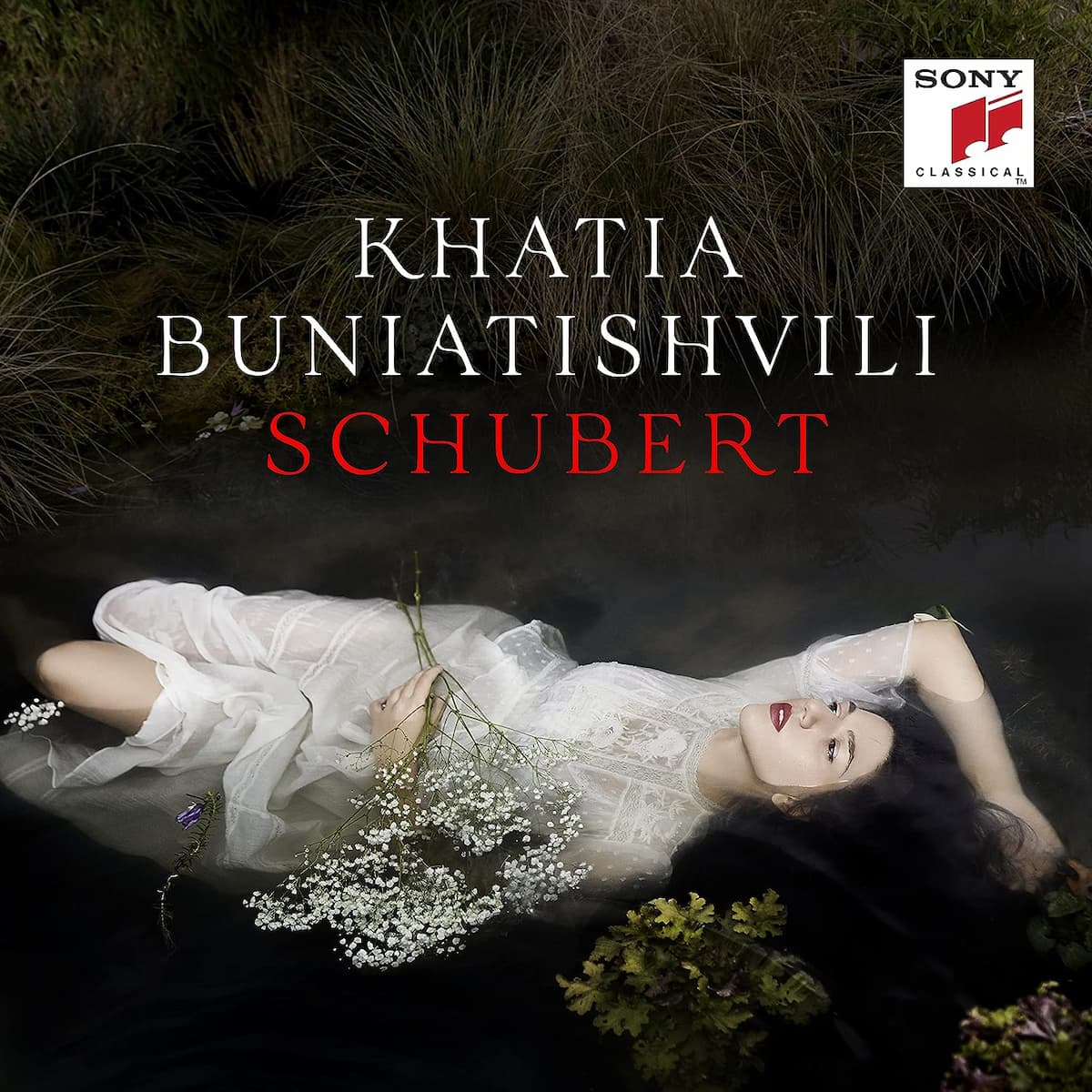 The first thing that strikes a listener is the warmth of her performance. Maybe there isn't the kind of dynamic contrast that you might hear from someone like Horowitz, but that warmth, enhanced by the resonance of the piano tone, is incredibly beautiful.
When the main theme returns at 3:50, it sounds slightly different from the first iteration, as if she has taken us on an entire emotional journey in just a few minutes – which she has! When she slowly opens her eyes after the final chords die away, I believe her entirely.
3. Rachmaninoff: Piano Concerto No. 2, Movement 2
6.6 million views
This is the first performance on this list featuring an orchestra, and it's lovely to see Buniatishvili interacting with her fellow musicians on stage. During the opening flute solo, as she plays the arpeggios that support the melody, she watches and reacts to how the flutist shapes the line in real time. She almost looks like an actress playing a scene while hearing the soundtrack of her own movie. But it also all feels very genuine: you get the sense that she would be just as carried away if she was performing in an empty hall.
My favorite moment is the buildup to the climax around 6:40, and the way she leans into and holds the silence afterward, drawing the audience in. Stunning!
2. Schumann: Piano Concerto
10 million views
Spot number two on the list goes to another concerto performance, this time of Schumann's romantic piano concerto. Again, it's such a treat to watch Buniatishvili interact with the musicians around her, especially since the orchestra – the Frankfurt Radio Symphony Orchestra – is on top form here.
What I love most is that from the very beginning, she isn't afraid to go subtle. After the initial crashing chords, she comes in wistfully, sounding as if she's playing a solo piano piece. The orchestra tries sweeping the piano part along, encouraging it to be more extroverted. She seems to gently resist. Watching the drama of that back-and-forth dialogue, and how all of the musicians on stage work together to ratchet up and release the musical tension, make this a deeply gripping performance all the way through.
1. Schubert: Ständchen (arranged by Liszt)
10.3 million views
It feels fitting that this is Buniatishvili's most popular performance on Youtube. It's lovely, for one, but it also runs counter to the lazy media argument that because Buniatishvili loves fashion and social media and outwardly emotional performances, that she is somehow "air-headed." (And yes, unfortunately, that is a real quote from a real review of the album containing her Ständchen performance!) There may be other more detailed performances of this piece in the discography, but this one is heartfelt and beautiful, and it clearly has resonated with audiences.
One of the top rated listener comments on this performance reads, "Her control, her voicing of the chords, her total mastery of the pedaling, the musicality of her phrasing, the suppleness of her rhythms… damn! There's no faking it. It's as if the piano has a voice." After listening to these and her other most popular performances, it's difficult to disagree.
For more of the best in classical music, sign up for our E-Newsletter