When you attend an orchestra concert you witness wonderful music-making from a singular group of musicians who seemingly play "as one." If it's an orchestra of stature some of the players will remain in their positions an entire lifetime—sometimes decades—and they learn to play together in a distinctive style and with uncanny telepathy. The members relate to one another as if they are a family, sharing not only the music, not only touring and traveling together but also important life events. But how does a musician get an orchestra position? Selection is usually based on a rigorous and often daunting audition process. Initially, once the musician wins an audition and signs a contract, he or she undertakes a probationary period of two years. During the trial period, the musician is evaluated for their playing in the larger context of the group as well as whether their temperament and personality are a good fit.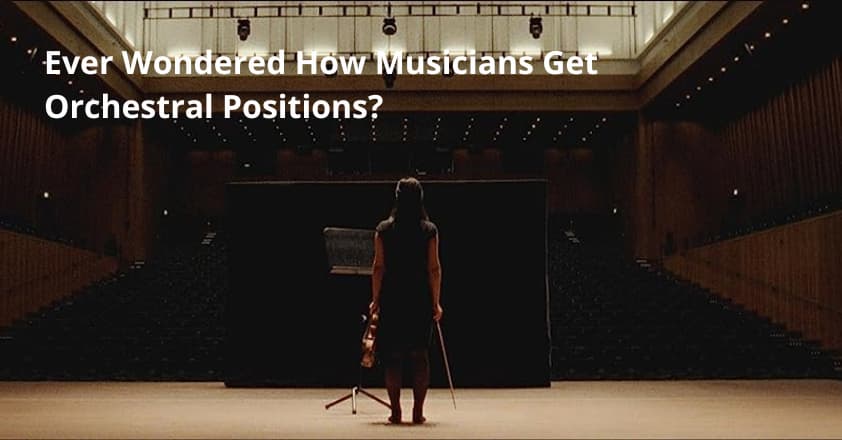 As you can imagine, the competition is fierce. Some of you may not know that each audition specifies repertoire to play, usually a dozen excerpts from the orchestral (or operatic) repertoire. Additionally, each candidate is also required to perform a concerto and a solo piece, usually solo Bach for string players. Like any competition, there are various rounds as each candidate is evaluated, starting with preliminary auditions, and ending with finals when the conductor is usually involved. The auditions are often held on the stage and initially, the candidate will play the first round behind a screen to maintain anonymity.
The committee that selects the candidates is comprised of eight to ten members of the orchestra—representatives of the section in which the opening has become available, and other musicians who are in that family of instruments. In the case of the French horns, it would be other French horn players, other brass musicians, and when the position is a principal position, the concertmaster, and other leading members.
There are exceptions of course. Some orchestras allow a tape recording for the preliminaries, and in the case of the Berlin Philharmonic, all musicians are in on the decision to hire a new player.
How does someone who has taken multiple auditions without a win, keep going and maintain motivation and a positive attitude? It's important to take advantage of the resources that are available. Before the internet, when I took my auditions in the 1970s and 80s, the only way to get help was to have some lessons from an orchestral player.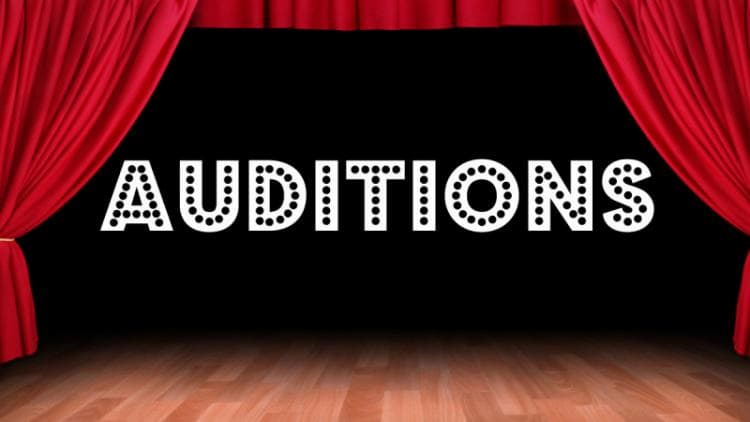 One of the best online resources is Rob Knopper's AuditionHacker.com, a Metropolitan Opera Orchestra member who knows what winning looks like. Rob's inner circle is a nine-month commitment of Intensive audition coaching. Winning an audition comprises common sense details, persistence, dedication, and deliberate practice. A successful candidate understands that it's about the process—learning how to perform the same way you do when you practice, to manage your nerves, to be organized, and to achieve the mindset required to play your best in the fifteen or so minutes you have.
If nerves get the better of you, and who among us hasn't experienced the jitters, I recommend Noa Kageyama and The BulletProofMusician.com. Noa was a violinist plagued by performance anxiety before he became an expert sports psychologist and a faculty member at Juilliard School of Music. His site offers courses that can help.
When I performed my auditions sometimes the music was difficult to acquire. Today there are online resources with not only downloadable sheet music but also recordings of how these standards are typically played. OrchestraExcerpts.com features the standard excerpts by instrument. Music can also be found on IMSLP.
AuditionPlaybook.com offers individual coaching, guidebooks, interviews, and articles, including thoughts on meditation and mindfulness, practice hacks, even suggestions for pivoting to a career in music that isn't in an orchestra.
Some professionals I know offer weekly virtual meetings to assess your audition preparation, but individuals can reach out to others to play for each other and give feedback. Weekly mock auditions virtual or otherwise are essential to learn what works and what doesn't in your preparation. Other sites such as Stagetime, a performing arts hub, offers insider tips, advertises current opportunities and openings, and even offers some Audition Travel Stipends.
A successful audition boils down to these elements:
A decisive audition preparation schedule. Make certain you have plenty of lead time to master all the repertoire. Decide well in advance what your solo will be, choosing a work that is "in your fingers." Avoid trying something new for an audition.
Determine how to play consistently. This will entail challenging yourself to play under varying conditions. Hold mock auditions enlisting your scariest friends, colleagues, or teachers. Tape yourself and listen for unintended variations in tempo or rhythm, unintended interruptions of the line due to breathing, bow changes, or inefficient shifting, and issues with dynamics.
Aim for peak performance. This will include determining what works in your routine that you can control in an audition setting for your body and mind. Choose foolproof fingerings. Make certain you are using standard bowings, tempos, phrasing, and dynamics for each excerpt.
Practice with a metronome. Intonation is of course essential but rhythmic steadiness and accuracy are crucial in an audition.
Study the music making certain you are not missing indications in the score such as dynamics, crescendos, accents, and phrasing, as well as interpretive musical terms. You should play Mozart differently than Strauss; Debussy differently than Brahms, but also a dolce passage differently than a passage marked espressivo; poco marcato differently than lebhaft. When an audition isn't imminent become familiar with and practice the excerpts that show up at auditions time after time such as Rimsky-Korsakov Scheherazade movement II, K to L for the horns, Mahler Symphony No. 3, the opening of the second movement for the oboe, or Brahms Symphony No. 3 movement III the opening melody for the cellos.
Nikolai Rimsky-Korsakov: Scheherazade, Op. 35 – II. The Kalender Prince (Erich Gruenberg, violin; London Symphony Orchestra; Leopold Stokowski, cond.)

Gustav Mahler: Symphony No. 3 in D Minor – II. Tempo di menuetto. Sehr mässig (Essen Philharmonic Orchestra; Tomáš Netopil, cond.)

Johannes Brahms: Symphony No. 3 in F Major, Op. 90 – III. Poco Allegretto (London Philharmonic Orchestra; Marin Alsop, cond.)

Do your research. Listen to the excerpts. Where does your line fit in? What can you learn about the style of the orchestra you're auditioning for? Who is their conductor and what can you glean about his or her approach? Every bit of knowledge will help you.
Most important play musically and try not to get discouraged if you don't succeed initially. Winning depends on so many factors both internal and external. Whenever you play your best it's a cause for celebration.
For more of the best in classical music, sign up for our E-Newsletter
Useful Resources:
https://www.robknopper.com/auditionhacker
https://bulletproofmusician.com
https://orchestraexcerpts.com
https://www.auditionplaybook.com/about-the-playbook
https://imslp.org
https://www.stagetime.com