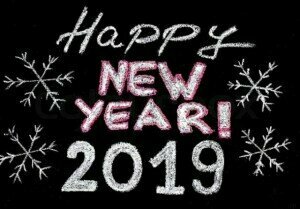 In much of the English-speaking world, a traditional folk song set to the words of a Scots poem is used to bid farewell to the old year at the stroke of midnight on New Year's Eve. "Auld Lang Syne," probably best translated into modern English as "long, long ago" or "days gone by," was penned by Robert Burns in 1788. Burns probably did not compose the poem, but rather collected it "from an old man."


VERSE:
Should auld acquaintance be forgot,
and never brought to mind?
Should auld acquaintance be forgot,
and auld lang syne?

CHORUS:
For auld lang syne, my jo,
for auld lang syne,
we'll tak' a cup o' kindness yet,
for auld lang syne.
In 1792,
George Thomson
of Edinburgh undertook an ambitious project to "collect all our best melodies and songs, and of obtaining accompaniments to them worthy of their merit." He worked on the project over the next fifty years, and even enlisted
Haydn
, Hummel, and Beethoven to fashion arrangements. And the Imperial Court Composer in Vienna,
Leopold Koželuch
(1747-1818) provided one of the earliest of such accompaniments for "Auld Lang Syne" in 1797.
"Auld Lang Syne" arr. Leopold Koželuch
Joseph Holbrooke
(1878-1958) was born in the south London suburb of Croydon into a family of traveling music hall entertainers. Musically extremely gifted, he composed music for home use at the age of 9 and was soon introduced to the music hall environment by his father. Acquainted with the leading entertainers of his time, Holbrooke fashioned numerous arrangements and subsequently enrolled at the Royal Academy of Music to further his studies. He gave his solo debut as a concert pianist in 1896 and composed a good many pieces in a variety of genres. His initial success as a composer rested on a number of large-scale orchestral works, which earned him a reputation as "an innovative and original contemporary English composer." He was even dubbed "the Cockney Wagner," and his "Auld Lang Syne" Variations for Orchestra op. 60 date from 1906.
Joseph Holbrooke: Auld Lang Syne Variations, Op. 60
The Sri Lankan-British composer-pianist
Tanya Ekanayaka
composed "12 Prisms" for solo piano between 2016 and 2017. "They correspond to the twelve primary notes of the keyboard and have been inspired not only by classical styles and indigenous world music but also by contemporary pop, rock and film music." For one, these prisms contain adaptations of indigenous Sri Lankan folk and traditional melodies. However, they also "contain adaptions of traditional and ancient melodies of other countries in which I have performed or with which I have been associated musically." According to Ekanayaka, "The adapted melodies are simply a deeply personal representation of, and tribute to, their original forms and their attendant cultures and people. The term 'prism' is intended to reflect the manner in which sounds stemming from diverse cultures, eras and the very core of my being, meld, transform and refract through the piano to emerge as new narratives."
Tanya Ekanayaka: Piano Prism No. 4, "Auld Lang Syne & An Asian Sacred"
Franz Waxman
was born on Christmas Eve 1906, and eventually took a banking job to pay for his musical education. He studied in Dresden and Berlin, while also supporting himself as a jazz and nightclub pianist. He did compose a number of concert works before and after his emigration to the United States, but he is probably best known for "the numerous scores that made him a mainstay of the Hollywood film scene over three decades." Interestingly, Waxman made his name in the horror music genres, composing scores for "The Bride of Frankenstein," and for Alfred Hitchcock's "Rebecca." As a critic put it, Waxman's music becomes "a soundboard for the subconscious." However, Waxman also had a definite sense of humor. His delightful
Variations on Auld Lang Syne
combine the Scottish folk song with famous melodies from the classical repertoire. I am sure you have absolutely no problems identifying the featured tunes and works. Happy New Year 2019!
Franz Waxman: Variations on Auld Lang Syne