Muzio Clementi (1752-1832) may be better known today for his keyboard exercises but in his day, he was a noted performer and composer. Born in Rome, he was discovered by an English visitor and brought to England at age 13. He studied and perfected his keyboard skills before taking up a concert career in 1774, age 22. He played for France's Queen Marie Antoinette in 1780 and in early 1782 performed for her brother, the Emperor Joseph II, in Vienna. He met Mozart in Vienna at that time – Mozart admired his technical skills but didn't like his musical taste and feeling. But Mozart often didn't like his contemporaries' playing, so we look to Beethoven for his thoughts and he held Clementi in some respect.
Clementi's Opus 9 Sonata was published in Vienna in 1783. The first movement is a beautiful Classical sonata-allegro movement. Its clarity and apparent simplicity still challenge the performer and one performer spoke of the whole of the Opus 9 sonata as having "accentuated virtuosity" as a key. Large leaps, crossed hands, and a delicate touch are all details of this movement. The contrasting middle development section explores new sounds before returning us to the original themes at the end.
Muzio Clementi: Keyboard Sonata in C Major, Op. 9, No. 2 – I. Allegro Assai (Sun-A Park, Piano)


Korean-born pianist Sun-A Park did both undergraduate and graduate work at The Juilliard School and recently completed her DMA at The Peabody Institute of The Johns Hopkins University. Ms. Park has won prizes at several competitions including the 2013 Sendai International Music Competition, 2011 Ferruccio Busoni International Piano Competition, and the 2000 Gina Bachauer Junior International Piano Competition. She participated in the 2017 Cliburn competition.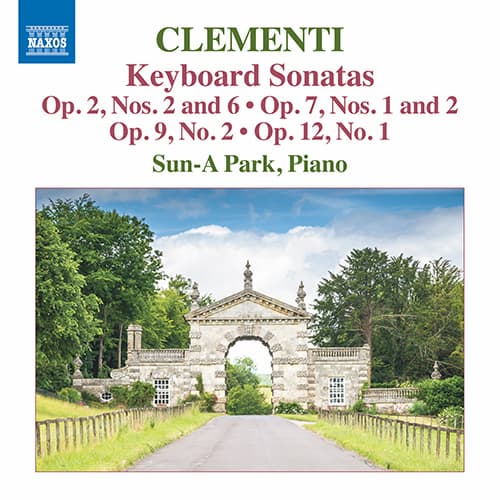 Muzio Clementi: Keyboard Sonata in C Major, Op. 9, No. 2 – I. Allegro Assai

Performed by
Sun-A Park

Official Website
For more of the best in classical music, sign up to our E-Newsletter