Harmonies poétiques et religieuses
(S.173) in this two-disc set that also include the Ballade No.2 (S. 171) and the
Liebestraüme
, (S. 541).
The
Harmonies poétiques et religieuses
, written in 1847, take as their basis a two-volume set of poetry by Alphonse de Lamartine, and Liszt makes reference to the poems in his own work. Four of the 10 pieces in the collection use titles directly from Lamartine (Nos. 1, 3, 4, and 6) and each of those pieces is printed with lines from Lamartine's poetry at its head.
The titles for the 10 pieces that make up the cycle give us an indication of the highly romantic nature of the work:

1. Invocation
2. Ave Maria
3. Bénédiction de Dieu dans la solitude ('The Blessing of God in Solitude')
4. Pensée des morts ('In Memory of the Dead')
5. Pater Noster ('Our Father')
6. Hymne de l'enfant à son réveil ('The Awaking Child's Hymn')
7. Funérailles ('Funeral');
8. Miserere, d'après Palestrina (Miserere, after Palestrina);
9. (Andante lagrimoso)
10. Cantique d'amour ('Hymn of Love')
The
Ave Maria
, the
Pater Noster
, and the
Hymne de l'enfant à son réveil
are piano transcriptions of choral works Liszt had written the year before, in 1846.The
Pensée des morts
is also a reworking of an earlier composition, but this one was written in 1834. The other works originate with this cycle.
Hymne de l'enfant à son réveil
Lamartine's collection of poems, published in 1830 but written between 1826 and 1827 while the poet was in Italy, are really less poems than poetic meditations. It is his curious mix of the naïve and the devout in Lamartine's works that inspired Liszt, particularly in the
Hymne de l'enfant à son réveil
, where Lamartine's own love of God is visible even in the most innocent of settings. Liszt gives us a hymn that sings through the morning – an innocent line in a song-like setting that clears away all doubts.
Pascal Amoyel takes these works that were clearly close to Liszt's heart and gives us a recording of the works that takes us not only to the core of Liszt's pianistic brilliance but also to his soul.
From the opening movement of the Ballade No. 2 in B minor, S. 171, Amoyel captures our ears and makes us rehear Liszt and, in the process, make us rethink what we thought we knew about his music. The contrasts in the Ballade, from its opening low tessitura rumblings, contrasted with the higher light theme give us the essential structure of this Ballade, which is far from the Ballade as envisioned by Chopin as Liszt could take it.

It is the Harmonies poétiques et religieuses (S. 173), that are the heart of this recording – and it is in these literature-inspired works that we find the true artistry of Amoyel. Piano music as poetry is hard to convey. The rhymes and accents can be imitated but not bested. Just as Lamartine was searching to define the Supreme Being through his poetry, Liszt was doing the same through his music and it is in the meeting of these two minds that Amoyel finds his way.

Official Website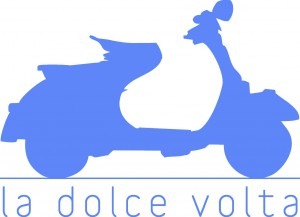 The outstanding French pianist Pascal Amoyel takes on the chameleon-like Franz Liszt in this recording of the