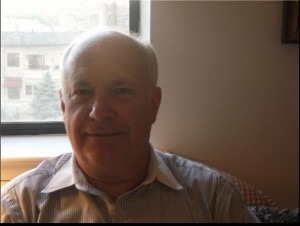 George Loomis writes about classical music for the International New York Times, Financial Times, Opera Magazine, Musical America, and many other publications.

Work:

Interlude: How did you start as a music critic?

I always wanted to be a music critic in high school but quickly realized that it wasn't a practical plan for living! I spent the summer of my senior year in high school in Michigan at Interlochen Music Camp. At the time, the University of Michigan had an extension campus there and I could take college classes there before actually entering the university in the fall. Luckily, a professor at UMN thought this interaction with students was important enough to teach classes himself (rather than leaving them to his graduate assistants) and so I took my freshman English course with a master. In the class, since we were music students he thought we should read music criticism by George Bernard Shaw and others so was introduced to some of the greatest music criticism by some of its best practitioners. After that, I started writing for my local paper and then for the Yale Daily News. I did musicology at Yale but then became a lawyer. At age 40, I got back into music by writing for the American Record Guide and Opera News in the 1980 and 90s.

In the 1990s, our family made a tremendous change by moving to Russia. My wife was working in banking and it seemed an ideal opportunity to go to a new part of the world that was starting to make itself over again. I gave up law and took up writing full time. I contacted Patrick Smith at Opera News and was appointed their reviewer for Russia, Finland, Poland, and the Baltic States. As new music reviewing opportunities arose, I started to extend my contacts. Rostropovich was leading a big Shostakovich Festival in St. Petersburg so I proposed to the International Herald Tribune (now the International New York Times) that I cover it for them and they agreed. I also covered Gergiev's new production of Parsifal in 1997, which was significant because the opera had been out of the Russian repertoire for decades. While covering the Salzburg Festival, I was seated next to Andrew Clark of the Financial Times and so new writing commissions followed.

For me, it was being in the right place at the right time. For much of the west, Russia was the great unknown and being placed right in the middle of it, I was, as far as I know, the first reviewer to focus regularly on Russian music for an international English audience. These were hopeful times in Russia – changes were happening daily and it seems as though Russia was going to become much more open to the West than it had been in nearly a century.

Interlude:How do you prepare for a concert where you will be reviewing?

I go back to the basics of scores and recordings. The opportunity to access material online has made this so much easier. Medici.TV, opera streaming broadcasts, YouTube, and other online sources all help me get access to the music I need.

Interlude: Do you attend concerts where you aren't reviewing?

Yes. When I'm not reviewing, I attend concerts that are of interest. Sometimes this involves popping over to Carnegie Hall or, when I'm in Michigan, seeing what the students and faculty at the UM and Michigan State are performing.

Interlude: How much say do you have in deciding what to write about?

Because I'm usually working at a distance from my editor, I have done most of my reviews after pitching the idea to the editor. When Andrew Clark was chief music critic at the FT, he had a definite idea of what he wanted and who he wanted reviewed. That is much rarer with arts editors.

In the new atmosphere of transparency, some papers are discouraging paid trips where a festival sponsor or patron will pay for a reviewer to come. This, unfortunately, has had the knock-on effect of limiting the number and variety of reviews.

Interlude: How often do you find yourself reviewing the same performer(s) more than once? Do you ever make comparisons in your mind (that don't necessarily end up in print)?

Yes and no. Since I cover opera, a lot of space is devoted to the work and the productions, and singers often get short shrift. But it's always good to think in terms of comparisons even if you don't actually mention them.

Interlude: How do you see the interaction of music criticism with music journalism or related fields such as lifestyle reporting, special interest advocacy, sale agent for Record companies or simple-minded Nationalism?

Reviewers are the heart of music journalism. They provide the reportage that tells us what's happened. The difference between music criticism is straight journalism is that critics also put in their opinion.

One phenomenon that I've seen over the past 15 years is the belief of Arts Editors that the function of reviews is to tell people what they should or should not see. But reviews serve a broader purpose.

Concerts should be reported as objectively as possible – was it too fast? Too loud? – and then put in your opinion. It comes down to the reader being able to trust the opinion of the writer. Does the reader think that the reviewer has the knowledge to truly put in his opinion? Sometimes the success of critics who put opinion before fact comes down to the problem that the nastiness of a review may be its success. Editors love nasty reviews!

Interlude: Is there really still a need for music criticism and what is the essential difference to blogging activity?

There's a prevailing view that if you're writing for a prestigious outlet, then you're a better writer, at least that's what the prestigious outlets like to think because they screen out the best writers. The quality of the publication has to be key. But there's nothing stopping a reader from discovering quality in an unknown blogger.

Interlude: Is there a difference of approach when dealing with the standard classical repertory or with contemporary works?

Not really. It depends on how familiar you are with a work. If it's a premiere, I look around for other similar material, but I've found out, over time, that my initial reaction tends to be borne out in my repeated listenings. If I found it boring the first time, more exposure doesn't get my attention.

Singers are an exception. A new voice may take a while for me to warm up to.

Interlude: What was the most memorable concert (either positive or negative) that you attended?

I take the easy way out on the most memorable event. Birgit Nilsson once said the pinnacle of her career was her final performances of Tristan at Bayreuth, in 1970. I attended the next to last one and can report that it was pretty overwhelming.

The worst is hard to say, but fresh in my mind is a recent Meistersinger in Munich. The music was good, but the director seemed preoccupied with Wagner's place in German history and made a shambles of the piece.

Interlude: Was there anything you've reviewed that on later though you changed your opinion about?

Yes, it does happen. I had written a review of Richard Strauss' Intermezzo in Santa Fe and assessed the work rather negatively. Speaking the next day with an eminent fellow critic and Strauss expert, who said he ranked the work high in the Strauss canon, I realized I had made a quick judgement about an opera based solely on one production. Over the years I have found that a good production can make an opera seem better than I originally thought, and vice versa.

Interlude: Difference between the classical music scene (repertoire, artists) in your country vs other major cities?

This is a tough one, but to make a gross generalization, I will say that, in Europe, opera is taken more seriously because it is more a part of the culture, though this can be a mixed blessing when directors go off on ill-conceived intellectual concepts.

Interlude: Can you tell us about your most embarrassing moment?

No!

Interlude: Have you received any irate mail or comments?

I don't generally see them but there have been surprisingly few. I reviewed a wacky production of Così fan tutte at the Berlin Staatsoper and gave it a good review. By chance a few days later I saw a letter to the editor published in the International Herald Tribune complaining that my review was too favorable but I was just happy that a letter to the editor about a review had actually made it into print!

State of the Business:

Interlude: With the growing number of papers that do not have critics, what do you see as the future of print criticism?

This was the subject of a special discussion at the recent Music Critics Association of North America meeting. I was horrified to hear that staff critics were being pressured to 'get more clicks," i.e., have more people actually clicking on their articles in the online versions of their print papers. Editorial meetings are held on how to improve 'click numbers.' With the new streamlined papers, the top stories get pushed out to readers, but does that ever include reviews?

When I first started in criticism, I wanted to get a job with a newspaper, but those jobs don't really exist anymore. There are so few staff jobs for music critics and reviewers. On the other hand, I've been freer than most critics to travel and hear music and see opera all over the world. Now I have a Twitter to feed (georgewloomis) as well!

Interlude: What would you suggest for up-and-coming critics for honing their talents?

Andrew Porter, in the Prince of Hesse Memorial Lecture he delivered at Aldeburgh in 2000 entitled A Music Critic Remembers, noted that most music critics have done something else in addition to their criticism. He did translations and directing. It's necessary for critics to diversify their activities and also broaden the things they write about.

Lifestyle questions:

Interlude: What music do you listen for pleasure?

Opera. In particular, 18th century opera seria and early 19th century opera. I love the wonders and rigors of the da capo aria.

Hasse: Siroe, re di Persia: Act I Scene 7-8: Aria: O placido il mare lusinghi la sponda. Julia Lezhneva as Laodice; Armonia Atenea; George Petrou, cond.)
Mercadante: Don Chisciotte alle nozze di Gamaccio: Scene 9: Scene 9: Cavatina: Perdon ti chiedo, o donna (Ugo Guagliardo, Don Chisciotte; Marisa Bove, Cristina; Filippo Polinelli, Don Diego; Domenico Colaianni, Sancio Pansa; Naples San Pietro a Majella Conservatory Chorus; Czech Chamber Soloists, Brno; Antonino Fogliani, cond.)
Donizetti: Roberto Devereux: Act I: L'amor suo mi fe' beata (Beverly Sills, Elisabetta (soprano); Royal Philharmonic Orchestra; Charles Mackerras, cond.)
Donizetti: Roberto Devereux: Act I: Nunzio son del Parlament (Beverly Sills as Elisabetta; Don Garrard, bass; Gwynne Howell, bass; Kenneth McDonald, tenor; Ambrosian Opera Chorus; Royal Philharmonic Orchestra; Charles Mackerras, cond.)
On the other end of the singing spectrum, I like to listen to classical American popular songs, especially as performed by Joan Morris and William Bolcom.


Interlude: What is your favorite piece played by your favorite musician?

Mozart. Così fan tutte and La Clemenza di Tito remain my favourite operas. I won't say a favourite singer. Così, the opera buffa, and Tito, the opera seria, seem to summarize the 18th century. In Tito, in particular, the relationship between the ruler and his people is particularly revealing.

Mozart: Così fan tutte. K. 588: Act II Scene 3: Aria: E amore un ladroncello (Nan Merriman, Dorabella; Philharmonia Orchestra; Herbert von Karajan, cond.)
Mozart: La clemenza di Tito, K. 621: Act I: Aria: Parto, parto, ma tu ben mio (Anne Sofie von Otter, Sesto; English Baroque Soloists, John Eliot Gardiner, cond.)