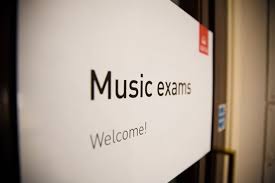 A new music exam syllabus is always eagerly anticipated by teachers and there's a great deal of pleasure and excitement in browsing the new selection of music and considering which pieces will appeal to our students and which ones we will enjoy teaching.
Over the past few years, I have been fortunate enough to be involved in the planning and organization of piano syllabuses for the three main UK music exam boards, from consultation panels to discuss how a new syllabus can, and should, be shaped to meet the demands of music teachers and students in the 21st century to selecting repertoire and writing teaching notes to accompany the repertoire.
As teachers, we really appreciate the importance of finding pieces that will encourage students to practice, and – more importantly – enjoy their practising, and also foster a love of music. Variety is key here, I think, and a good selection of repertoire will enable teachers to find the right music to suit each individual student. The task therefore is to create a syllabus with a broad appeal but which also addresses the appropriate technical and artistic issues for each grade.
An exam syllabus should offer a structured curriculum which can support the musical and technical development of students and benchmark their progress through regular assessment (exams). Unfortunately, some teachers see the exam syllabus as the be all and end all of their teaching framework; a close adherence to the syllabus, to the extent that students learn only those pieces from the graded repertoire and move on to the next grade level when they have passed the previous one is, in my opinion, a very narrow and unimaginative way to teach music, as it denies students the opportunity to explore the wonderful world of music.
Even for those of teachers who use an exam syllabus fairly lightly (and not every student wants to take graded exams), it can offer a good range of repertoire suggestions, and is often a useful way to expand one's knowledge of the repertoire, enriching one's teaching and giving students a well-rounded musical education.
Exam boards are mindful that a syllabus should meet the needs of a range of students, from very young children to adults, by offering:
– A broad spectrum of repertoire, including core classics, contemporary music, works by women and BAME composers, and music from other genres including jazz and pop. As such, a syllabus should act as an overview of music history (sadly, in the UK state education system at least, students are receiving less music education and fewer are studying music in school for national exams)
– Supporting tests (scales and arpeggios, sight-reading, aural tests) which are technically and musically relevant and varied
In the early grades, some exam boards have in the past struggled to offer repertoire which is suitable for all age groups. At a time when more and more adults are taking up, or returning to the piano, it is important to offer them early and intermediate repertoire which is not too "kid oriented". Equally, teenagers have particular tastes and an issue facing many teachers of teenagers is persuading them to continue with their instrumental lessons when they go to secondary school (some teenagers regarding music lessons as "uncool"!).
In my experience, many teenagers like the 'neo-' or 'post-classical' music of composers like Ludovico Einaudi, Yann Tiersen and Michael Nyman, and it's encouraging to see exam boards offering this kind of repertoire to support and inspire teenagers. It is therefore very cheering to see a broad range of repertoire on offer in the graded exam syllabuses, which will hold a student's attention and motivate them to practice. This can only benefit students, not only in their musical development but also in fostering confidence and pleasure in making music.
Tiersen: Amelie – Comptine d'un autre ete; l'apres midi (Francesco di Fiore, piano)