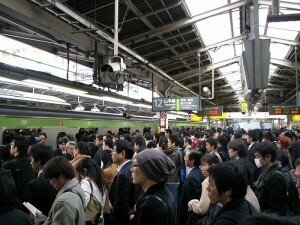 Trying to catch a train at Tokyo's Shinjuku Station during rush hours is not a pleasant task. As a main connecting hub for rail traffic throughout greater Tokyo, it handles an average of 3.64 million people per day! And that statistic was taken in 2007, when the Guinness Book of World Records certified it as the world's busiest rail station. The station itself has 36 platforms spread over various underground and above ground arcades, and another 17 platforms can be accessed through underground walkways that connect directly to 5 different yet integrated stations.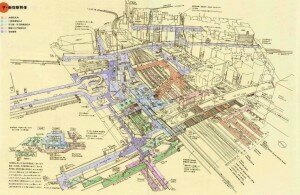 With well over 200 exits and a seemingly endless number of railway and subway lines, it's easy to feel the pressure if you need to catch a specific train or make a quick transfer. And if all that weren't confusing enough, each train line is associated with a specific musical jingle that sounds when a train is departing. Adding to the confusion are constant announcements regarding connecting services and safety messages, of course, all only in Japanese. And if you manage to fall off the platform while playing your Facebook, your family will be financially liable for all cleaning up work, and for compensating hundreds of thousands of people who will be late for work, appointments or flights! Now that's what I call real pressure!
Chopin: Nocturne, Op. 9, No. 2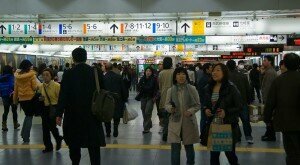 Something interesting happened last summer. On a metro line train through Tokyo, the driver inadvertently played a Chopin Nocturne instead of the usual station announcements. Apparently, the music of Chopin calmed his nerves during the long and tense hours of operating the train, and on approaching the station he had pushed the wrong button. Being in Japan, the company profusely apologized for providing the "wrong message," but passengers sided with the driver and demanded more Chopin! The company eventually listened to its customers and has now started a test program that channels soothing classical music through a number of trains in the system. I can't promise that the addition of Chopin or Bach will make your transfer at Shinjuku less stressful, but it will certainly make it more pleasant.
Chopin: Nocturne, Op. 48, No. 1