Music is all in the mind, sharing the same subjective space as good films, memorable books and cherished works of art. How else could we access "Happy Birthday", the National Anthem or the Hallelujah Chorus at a moment's notice?
However, unlike books and art which survive down the ages independently of their admirers, film and music can only be communicated to audiences via interpretations by specific directors, soloists and conducted ensembles.
XXth century innovations in picture and sound recording have overcome the limitations of space and time, and bequeathed to us a catalogue of past performances, we vainly wish extended back an extra century or two – just to hear Bach, Mozart, Beethoven or Chopin.
We get an idea of the total commitment required of an interpreter breathing life into a score, from iconic conductor Pierre Monteux's answer, when asked to pick his favourite Beethoven Symphony: "The one I am playing at the moment".
Being asked to pick my ten favourite pieces, I've opted for those which most recently moved me: each a summit of perfection, recorded in a single take before the digital age, by artists whose creative insights were rooted in traditions now lost, belonging to ensembles presently changed beyond recognition, or performed on instruments no longer playable.
Is this being too nostalgic? I suggest it is merely promoting paragons of musical expression from Naxos and YouTube archives – performances already treasured by many connoisseurs:
1/ Te Deum [Alternatim] – Pierre Cochereau/Maitrise de Notre-Dame de Paris.
The power and poetry of this performance, within the overwhelmingly spiritual atmosphere of Notre-Dame Cathedral, seems to offer a direct channel to the Divine. The restoration of the Cathedral, damaged by fire, is subject to delicate engineering challenges, but the organ was left miraculously unscathed.
2/ Michael Schneider plays Bach – Toccata and Fugue in F Major, BWV 540
From the strictest formal restrictions before serialism, emerges this monument of exuberance, unrivalled until Beethoven's Eroica Symphony. This is one of Bach's most exciting and versatile organ pieces, played here at a uniquely satisfying pace by Professor Schneider. In other recordings, he explores different approaches to the Toccata's second episode.
The Fugue's complex resolution proves that efforts to complete the unfinished 14th contrapunctus of the Art of the Fugue are a waste of time: Bach cannot be second-guessed.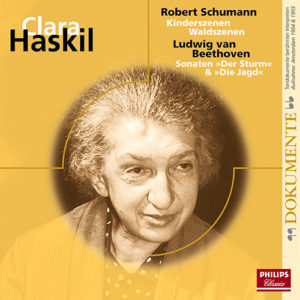 3/ Clara Haskil plays Beethoven – Sonata Opus 31 no. 2, "The Tempest"
Though trained in the French traditions of both violin and piano, Haskil's phrasing is entirely personal, exquisite and inimitable in its ability to communicate the essence of a score. Later that year, she died from an accidental fall in Brussels' train station, as she rushed to an appointment with violinist Arthur Grumiaux, with whom she had recorded the complete Mozart and Beethoven Sonatas.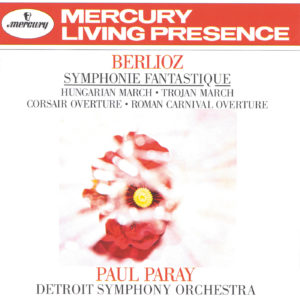 4/ Paul Paray conducts Berlioz – Symphonie Fantastique
Paray was hugely respected, despite not seeking the limelight as assiduously as other foreign conductors in post-War America. He was well served by Mercury's 1950s mono and stereo innovations. His Detroit Symphony was among the best rehearsed anywhere, and his interpretations are a joy to discover: e.g. Saint-Saens Organ Symphony, with Marcel Dupré.
Berlioz: Symphonie fantastique, Op. 14 (Detroit Symphony Orchestra; Paul Paray, cond.)

5/ Eugen Jochum conducts Bruckner – "Symphony No. 9"
Utter magic! The orchestra is so aligned with the conductor, that it plays itself. Jochum, an organist, was the most authoritative Brucknerian. However, even his own subsequent recordings never quite recapture the ethereal pathos of this reading – which also marks the end of an era, as Furtwangler died two days later.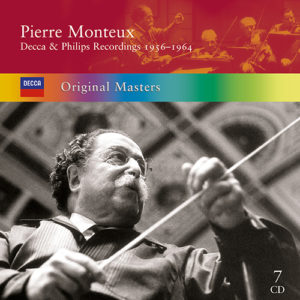 6/ Pierre Monteux conducts Debussy – Nocturnes, L91 – No. 2 Fêtes
Debussy's Nocturnes and Images for Orchestra are my favourite travel music. Monteux's unhurried control is tantalizing, the London Symphony supremely atmospheric, and the recordings sumptuous. The music seems to point to a better future, the thrill of leaving behind stale routines in search of new horizons.
Debussy: Nocturnes – No. 2. Fetes (London Symphony Orchestra; Pierre Monteux, cond.)

7/ Flagstad, Furtwangler perform Strauss – 4 Last Songs
The composer's choice to render his final opus, Flagstad's amazing voice and technique are wonderfully supported by an all-virtuoso Philharmonia Orchestra under Furtwangler at the height of his powers. This is a foretaste of the legendary Tristan and Isolde recorded by the same ensemble in 1952.
8/ Ravel plays his Pavane pour une infante défunte
Taken from a 1922 piano roll, the authority and eloquence of this performance are haunting and unforgettable. Ravel toured internationally, playing his music to great acclaim. Reports of his limited piano technique must therefore be greeted with some scepticism. We can only wish he had recorded more.
9/ Enescu conducts his Romanian Rhapsody 1
This is a rare recording made with the venerable Orchestre des Concerts Colonne. Enescu's international fame rested on his violin virtuosity, and on this most charming and popular compilation of folk themes. He was the senior member of a prestigious Romanian cluster working in mid-century Paris, including Clara Haskil and Dinu Lipatti.
10/ Nicanor Zabaleta plays Prokofiev – Prelude, Op.12, No. 7
Here, the "Harp" prelude is brilliantly articulated by celebrated Basque harpist Nicanor Zabaleta. While a piano version exists by Prokofiev himself, I have opted for Zabaleta because of his faithful rendition, and the rarity of this recording. His Bach Chaconne on the harp is also a revelation.