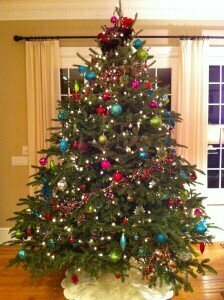 A good many carols associated with X-mas were composed between the 14th and 17th century in England, Italy, France, Germany, Spain and elsewhere. However, it took the scholarly efforts of the 19th century for these old songs to be collected and published. As such, carols gradually became part of the musical landscape, and also an integral part in the process of nation building.


However, original carols, primarily set in an older musical style, continued to be written in the 20th century. The musicologist and composer
Philip Heseltine
, better known under his nom the guerre Peter Warlock composed a number of such carols, primarily during pub-crawls and other drinking activities. In his
Old Christmas Music
, the English composer and musicologist
Philip Lane
combines the old with the new in an arrangement of seasonal works from the sixteenth to the twentieth centuries.
Philip Lane: Old Christmas Music
Between 1874 and 1876,
Franz Liszt
(1811-1886) composed a suite of twelve pieces entitled
Weihnachtsbaum
(Christmas Tree). Dedicated to this grandchild Daniela von Bülow, the work is arranged in three groups of four pieces, which represent traditional carol melodies, a child's view of Christmas, and an autobiographical remembrance of the composer's long-time relationship with
Princess Sayn-Wittgenstein
. The first four are actually Christmas songs, and in the first two pieces Liszt provided the texts above the music. Time to sing along!
See the little Child lies in his crib so mild!
All the little Angels dear,
All the little Angels dear
Watching him from far and near.

O holy Night, with splendor bright!
Thro' ether light, from Heaven swinging,
Angel hosts are singing
Hallelujah! Hallelujah! Hallelujah!
The Lord is born! Of Hell the scorn!
Hallelujah! Hallelujah! Hallelujah!
Franz Liszt: Weihnachtsbaum (Christmas Tree)

Patric Standford
(1939-2014) was born in South Yorkshire, and after attending the Guildhall School of Music and Drama in London he was awarded the Mendelssohn Scholarship. This enabled him to travel to Venice and to study with
Gian Francesco Malipiero
, and subsequently to Warsaw where he studied with
Witold Lutosławski
. He joined Guildhall as lecturer in 1967 and continued to work as a composer, conductor, teacher and music critic. His compositions, primarily written for orchestra, cover most genres and have received a number of international awards. His
Christmas Carol Symphony
apparently originated as a "potpourri of seasonal tunes played to entertain his children in the framework of an eighteen-century symphony." It was premiered on Christmas Eve 1979 by the BBC Concert Orchestra, and broadcast live on Radio 3. I am sure you'll have no problems identifying the featured carols.
Patric Standford: A Christmas Carol Symphony
Hungarian-born
Jenő Zádor
(1894-1977) studied at the Vienna Music Academy and in Leipzig with
Max Reger
. He taught at the New Vienna Conservatory in 1921 and subsequently at the Budapest Academy of Music. In 1939 he immigrated to the United States and became a successful film composer in Hollywood. Capturing the festivity and the solemnity of the Christmas season, his
Christmas Overture
was premiered by the California Symphony orchestra in 1961. The composer wrote, "The spirit of Bethlehem has been an inexhaustible source of inspiration throughout the centuries. Works of art in all the fields of creative endeavor, including innumerable songs and chorales, have been created to glorify the Yuletide. Christmas Overture contains no traditional Christmas songs, but is based entirely on the themes of the composer. These themes range in expression from joyful gaiety and a carefree scherzo (Sleigh Ride) to solemnity and pure simplicity (Nativity). An almost liturgical atmosphere exulting in the all-embracing Faith climaxes the overture. It is a composition of melodic simplicity, contemporary only in its construction and orchestration."
Eugene Zádor: A Christmas Overture