For Maestro Xu Zhong, 2022 has been an incredibly busy and fruitful year. With the Covid-19 pandemic still paralyzing much of the world, Xu has launched a number of initiatives to assure that music and the arts have not been forgotten. For one, he launched "Music One World," a 24-hour radio program on World Earth Day to demonstrate the commitment of Chinese musicians and institutions towards social responsibility. Above all, Xu was looking to spread hope to people and unite them in the fight against the pandemic. And he has certainly remained active as a conductor, as he will be conducting the Orchestre de Paris in two performances in Paris in March 2023.
In addition, he is currently in rehearsals for a new production of the opera Tosca, a first true collaboration between three major institutions in Beijing, Shanghai, and Xi'an. The production will see six performances at the National Centre for Performing Arts in Beijing, four at Shanghai Grand Theatre, and two at Shaanxi Opera House in Xi'an. According to Xu, "this joint production marks the beginning of a new business model for opera performance in China. We are able to bring together some of China's best opera artists and promote the market for classical opera production." For Xu Zhong, this is "the new direction for opera art development in China."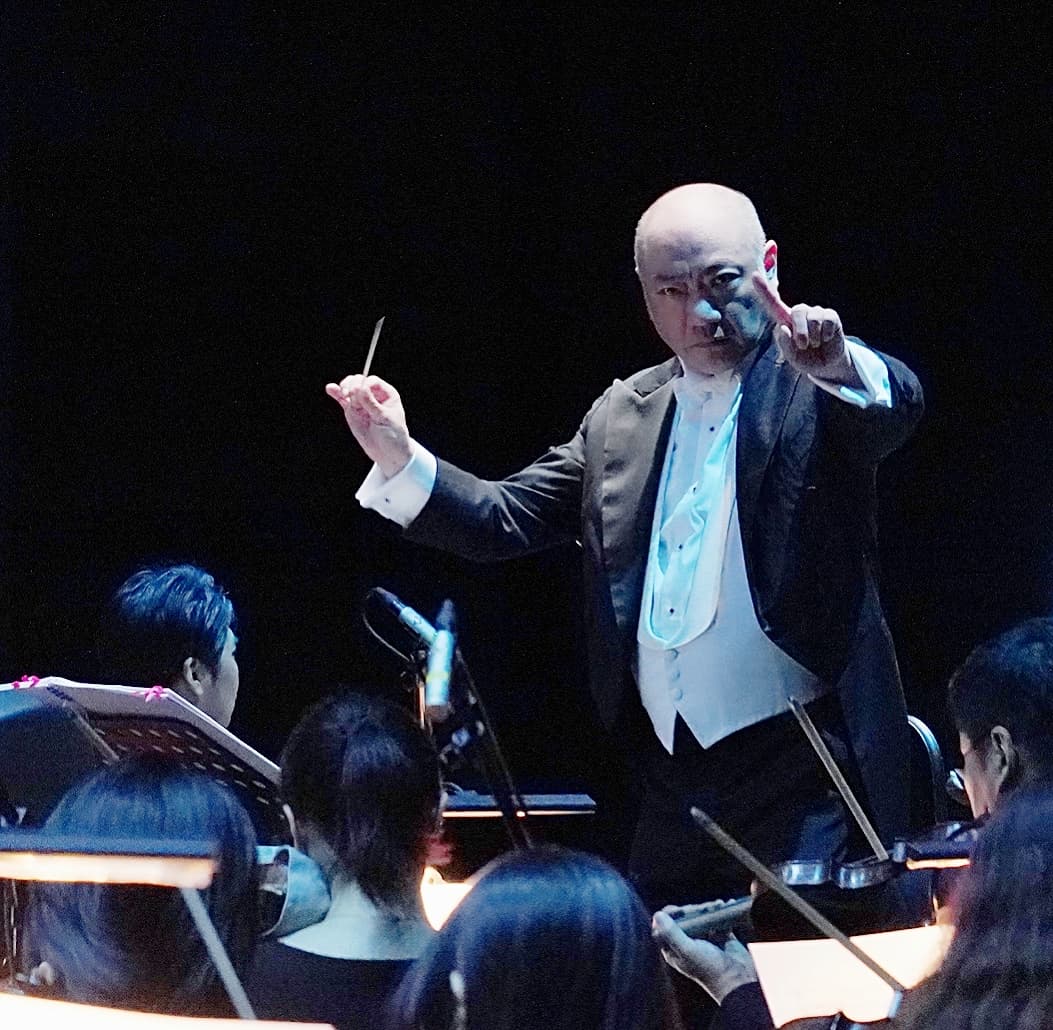 During 2022, Xu Zhong also premiered the dance drama White Snake at the Shanghai Grand Theatre. The Legend of the White Snake is counted as one of China's "Four Great Folktales," and it has been variously adapted for the stage, the screen, and for television. The current ballet/dance version contains part of the original story, however, it is told from a contemporary perspective. The main characters, Lady White, Xu Xian and Fa Hai are portrayed as wife, husband, and psychologist respectively, while "Xiao Qing symbolizes the indelible, enlightened and independent consciousness of woman."
Xu Zhong: Awakening
Xu Zhong: Battling Xiaoqing & Fahai

By integrating ballet, Chinese dance, modern dance, Wushu martial arts, and elements from multimedia technology, the production allows contemporary audiences to explore this ancient tale from a "feminine perspective, exploring the inner world of a modern woman." And you have probably already guessed that Xu Zhong composed the music for this production.
White Snake Trailer
In his score, he brings together a variety of Chinese and Western instruments and various performing techniques and styles. As a composer, Xu has long been known for his musical fusion of Eastern and Western cultures, and he is looking to next bring this dance drama to Paris. As he explains, "Art knows no boundaries," and White Snake is a vivid reflection of Xu's work towards international cultural exchanges and communications.
Not to be outdone, Xu Zhong has also composed an original opera titled "Homeland," and recently conducted a concert version of the score at the Nine Trees Future Art Center in Shanghai. In this exceptional building, nature has injected poetry and life into steel, glass, and concrete buildings. "A forest embraces architecture and is breeding a seed of art." Nature, architecture, the arts, and humanities come together to create a poetic habitat.
Homeland
Xu's opera is a celebration of China's musical heritage, praise of Chinese culture, heritage, and ideals, and the story of resilience and relentlessness of the Chinese people. For Xu, "music is itself a universal language with the power to unite people of different countries, cultures, and political viewpoints. At a time of political divisions and economic uncertainty, no one should underestimate the power of music to unite people and remind us all of what we have in common."
Established in 1957 by the Minister of Culture, the "Ordre des Arts et des Lettres" (Order of Arts and Letters), recognizes significant contributions to art and literature. As the statues clarify, "this order is intended to reward people who have distinguished themselves by their creations in the artistic or literary field or by the contribution to the influence they have made to the influence of Arts and Letters in France and in the world." The order includes three ranks, knight, officer, and commander, and on 15 December 2022 Xu Zhong, conductor, pianist, and President of the Shanghai Opera House was awarded the Officier de l'Ordre des Arts et des Lettres by the French government for his outstanding musical achievements, as well as his significant contributions to Sino-French cultural exchanges and global cultural communication. It was the crowning moment for Xu's efforts on behalf of music and culture over the last decades.
Xu Zhong's relationship with France dates back to 1986, when he began his studies at the Conservatoire National Supérieur de Musique de Paris, appeared on the stage of La Philharmonie de Paris, and performed masterpieces with the Orchestre de Paris. He discovered his love for conducting and a passion for vocal music, and he was appointed to lead the cultural session of "French Culture in Shanghai." As he proudly explained, "French President Valéry Giscard d'Estaing praised me as the best interpreter of French music."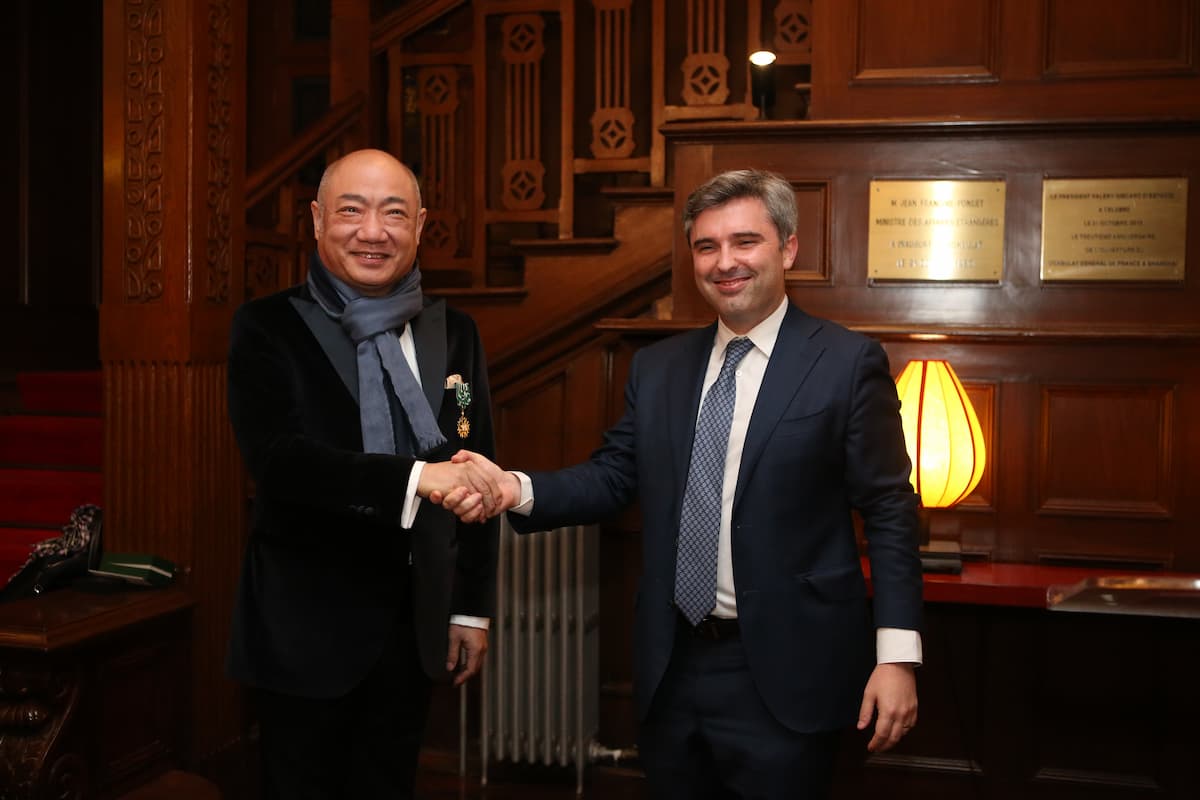 Xu Zhong has become a global ambassador for classical music, collaborating with international production teams and artists, and "he has spared no effort in promoting an international art exchange and cultural communications." As he explained, "As a Chinese musician, I am very lucky to have won applauses from all over the world. I hope to draw cultural bridges with my baton, so that more good music and operas from China will be showcased on international stages."
For more of the best in classical music, sign up to our E-Newsletter