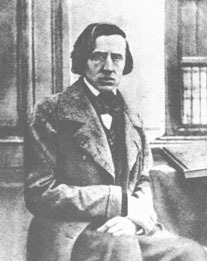 For many years people believed that Frédéric Chopin (1810-1849) had died from tuberculosis. Not only was he known for his chronic coughs, breathlessness and haemotypsis (coughing out blood), 'tuberculosis' was also cited as the cause of death on his death certificate.
To many, Chopin's breathtaking skills on the piano and talent for composition had much to do with his poor health. Tuberculosis, a deadly disease at the time, was seen as a symbol of tragic beauty. Many of the physical features such as the hollow cheeks and extreme thinness were embodied by nineteenth-century romantic writers as a sign of spiritual purity. For women it signified feminine beauty and for men, it was a sign of genius. Some people even believed that contracting tuberculosis could enhance one's creativity.

Chopin's struggle with ill-health began from a young age. As a child, he had breathing difficulties and frequent diarrhea due to an intolerance to oily food. Nevertheless, his lessons with Polish virtuoso Wojciech Żywny were so successful that he played his first public concert before he was nine. At sixteen, headaches, swollen lymph nodes and breathing difficulties left him in a half-year struggle that almost took his life. Even after returning to Paris, he continued to suffer from chest pains, haemoptysis, headaches and fever. Laryngitis and bronchitis followed in the next four years. By 1837 he had contracted influenza in Paris, and was constantly coughing up blood.
Rumour goes that one of the reasons why George Sand fell in love with Chopin was partly to do with his ill-health. Any prolonged period of time at the piano was enough for Chopin to call for her assistance, a need to which the spirited and controversial novelist loyally attended to for years. His physical ailments further kept him from travelling, which may explain why there were so few public performances. Although doctors suggested him to spend more time walking outside, he was always too tired to leave the house. Subsequently, he moved to a warmer place called Majorca, an island associated with lung disease and terminal illnesses. Upon learning that Chopin was sick, his landlord not only asked him to leave the premises, but also demanded the struggling composer to pay for the sterilisation of the house and the burning of all the furniture.
Annoyed, Chopin left for Paris in 1840. Standing at 170 cm, his body weight plummeted to only 46 kg. His whitewashed face, skinny limbs and hunched physique became Sand's inspiration for an unflattering character called Karol in her novel 'Lucrezia Floriani'. According to Sand's letters, Chopin saw no recovery for the next six years was troubled by a chronic cough that was the worst in the morning. As his health continued to deteriorate, she yearned for her freedom and finally broke up with him in 1847.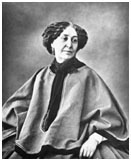 In the last few years of his life, Chopin required assistance even just to go up and down the stairs. He could only teach piano while lying down, and had lost the strength to compose. He then left for London in 1848 to forget about his relationship with Sand, only to find himself bedridden once again. When he returned to Paris at the end of the year, the cold weather had damaged his health so severely that even talking became a chore.
In his final days, Chopin was treated by the famous physician Jean Cruveilhier, who also certified his death. By early July 1849, Chopin was coughing up blood again and his legs became grossly swollen. Cruveilhier, who was then the foremost expert on 'pulmonary phthisis', told Chopin that tuberculosis was to blame.
As instructed by Chopin himself, Cruveilhier carried out an autopsy, but the report was unfortunately destroyed in a fire in 1871 or during the Second World War. Although the certificate cited 'tuberculosis of the lung and larynx and cachexia" as the cause of death, Cruveilhier had allegedly told people in private that Chopin's heart was affected more than his lungs.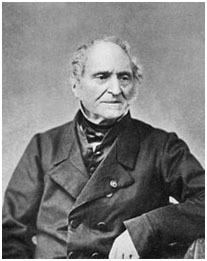 In an age without the necessary medication, it was a miracle that Chopin could have lived up to 39 years-old. In 1994, Kuzemko suggested that alpha-1 antitrypsin deficiency, a genetic defect located on the 14th chromosome causing liver cirrhosis was the real cause of death. Others speculate that cystic fibrosis was to blame. Although Chopin's symptoms were consistent with this, many theorists suggest it would have been impossible for him to survive past childhood.
Although Chopin was buried in Paris, his heart was sent back to Poland. Technically, a genetic test of his preserved body tissues could confirm the true cause of his suffering, but the Polish government has rejected any attempt to obtain the samples. Nevertheless, even after more than 140 years, Chopin's life remains a paradigm of what can be achieved in spite of severe sickness.
References:
Frederic Chopin. (2012). Retrieved August 10, 2012, from Classical Net: http://www.classical.net/music/comp.lst/chopin.php
Arnold, W. N. (2011, January). Chopin's heart. Retrieved August 10, 2012, from Hektoen International, A Journal of Medical Humanities: http://www.hektoeninternational.org/Chopins_heart.html
Kuzemko, JA. (1994). Chopin's illnesses. J R Soc Med, 769-72.
Lucyna, Majka, J. G. (2003). Cystic fibrosis — a probable cause of Frederic Chopin's suffering and death. J. Appl. Genet., 77-84.
Lunts, M. (n.d.). George Sand and Frederick Chopin. Retrieved August 10, 2012, from Welcome to the Web site of Michael Lunts: http://www.michael-lunts.co.uk/georgesand.htm
O'Shea, J. (1987). Was Frederic Chopin's illness actually cystic fibrosis? The Medical Journal of Australia, 586-589.