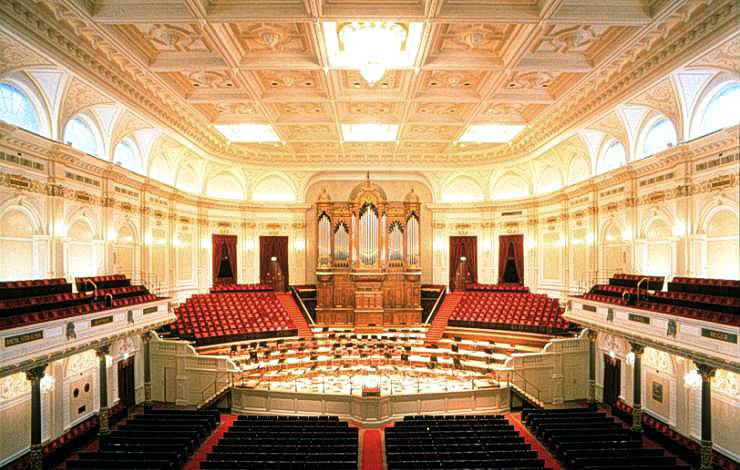 The Royal Concertgebouw concert hall in Amsterdam is one of the finest performing venues in the world. At the time of construction, which started in 1883 in a pasture outside the city limits, the science of acoustics was not yet fully understood. Architect Dolf van Gendt, considered by his family to be completely devoid of musical talent, visited the great concert halls of the day and modeled the Concertgebouw large hall after the Gewandhaus in Leipzig. Once the building was complete, the acoustics were rather poor, and van Gendt had to spend a lot of effort fine-tuning all aspects of the hall, including experimenting with interior furnishings and fittings. Eventually, however, van Gendt realized the stunning acoustical properties of the hall, which are particularly well suited for the musical repertory of the late 19th century.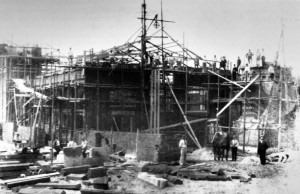 It all started in 1881, with the local press denouncing the poor state of the city's music scene. "While the leaders of all self-respecting cities abroad have made sure their cities are graced with good concert halls, our government has declared that these ill-fated Arts are not its responsibility." With the government refusing funding requests for a proper concert hall, it was left to six private Amsterdam citizens to form a committee dedicated to building a concert hall. Eventually enough money was raised to purchase pastureland just outside the city limits, and to initiate plans for a hall accommodating roughly 2000 listeners.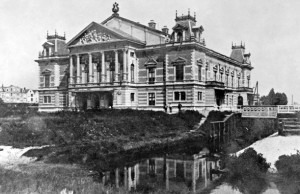 Amsterdam's premiere architect Adolf Leonard (Dolf) van Gendt was hired to design, plan and oversee the project. Modeled on the Leipzig Gewandthaus, the Concertgebouw features an oval-shaped recital hall seating 437 guests, which is located behind the main hall. The façade is decorated in neoclassical style, with large pillars emphasizing the grand symmetrical entrance. The building was completed in 1886; however, none of the supporting infrastructure was in place. Disagreements over budgetary responsibilities delayed the paving of the access roads and installation of street lights for almost 2 years. Finally, on 11 April 1888 Amsterdam celebrated the grand opening of the Concertgebouw with an inaugural concert featuring works by Bach, Beethoven, Handel and Wagner. The resident orchestra—the Royal Concertgebouw Orchestra — first performed in this venue on 3 November 1888.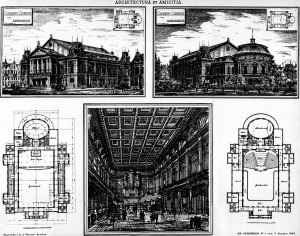 Over the years, the building underwent a number of extensive renovations. Most notably, when soil subsidence threatened the building's entire foundation, the whole superstructure was lifted off the ground. The original supporting piles resting on sandy soil were removed and replaced by concrete piles while the building dangled in mid air. As part of this renovation, a glass extension and new entrance were added, and the original entrance relocated to the side of the building. The Concertgebouw has hosted a most impressive lineup of orchestral and operatic performances. But it also has opened its doors to jazz and world music, and it famously hosted the rock bands Led Zeppelin, The Who and Pink Floyd in the 1960's. Today, it has truly become multi-functional, as it also invites business meetings, exhibitions, conferences and an occasional boxing match!

Mahler — Symphony No. 2 'Auferstehung'