Musical adventurers, Orchestra of the Swan (OOTS), led by the charismatic violinist David Le Page, complete a remarkable musical journey with their latest release, Entranced. It's a remarkable odyssey which has seen them topping the US Billboard and iTop charts and launching millions of streams from new audiences. Their innovative, imaginative approach cleverly combines "traditional" classical music with rock, pop, jazz, techno, ambient, and folk to produce eclectic programmes and performances which blur the lines between genres. This enlightened approach to repertoire, combined with the Swan's concerts in non-standard venues and experiments in digital sound, appeals to listeners with less exposure to classical music.
Over the past few years, OOTS have released a series of "mixtape" albums, which continue the spirit of the mixtapes and compilations on cassette tape of the 1980s (something which those of us of a certain age will remember creating for friends and boyfriends/girlfriends). These inventive, carefully curated, and beautifully executed albums present a diverse compilation of arrangements (many of which are by David Le Page) and reinterpretations of works by an eclectic mix of composers.
Orchestra of the Swan: The Art of Dancing (Trance) by Toby Young
Entranced is a compilation of these compilations, as it were, incorporating 15 tracks from OOTS' critically acclaimed trio of mixtape albums, Timelapse, Labyrinths, and Echoes, with all tracks now produced in Dolby Atmos – the immersive, surround-sound technology developed by cinema, that places the audience at the heart of the sound.
Artistic Director of OOTS, David Le Page says, "Entranced weaves together the genius of David Bowie, Schubert, Delius, Philip Glass, and Piazzolla. There is a brand new arrangement of Finzi's extraordinary The Salutation for solo violin and strings, and transcendent beauty, from Brian Eno's gorgeous An Ending (Ascent), to Peter Maxwell Davies' Farewell to Stromness."
Listening in not-quite-darkness, with only the dim light from my bedside clock radio, I hear An Ending (Ascent) by that master of ambient, Brian Eno. Of course, I recognise it, but not quite in this arrangement. The sounds wash gently over me and in the dark and still of the night, it's intimate and meditative, almost a lullaby. Listening again, in daytime, in the surround sound of my kitchen HiFi, the music floats, weightless but for a simple sequence picked out on the harp, now growing in intensity with a soaring violin line over lusher instrumental textures…
Brian Eno: An Ending (Ascent) (arr. D.L. Page for violin, harp and orchestra) (Noksani, violin; David Le Page, violin; Eleanor Turner, harp; Orchestra of the Swan; Daniele Rosina, cond.)

This track embodies the spirit of Entranced. The music on this album is serene and introspective, mesmerising and immersive – from the opening track, an arrangement of David Bowie's song Heroes to the gracefulness of Rameau's Les Boréades, the haunting sensuality of Piazzolla's Oblivion, and the hypnotic, minimalist loops of Philip Glass, Entranced presents a sequence of beautifully atmospheric musical landscapes, infused with light, which transport the listener to the far reaches of their imagination.
David Le Page: Sleep Softly (after F. Schubert) (David Le Page, violin; Orchestra of the Swan)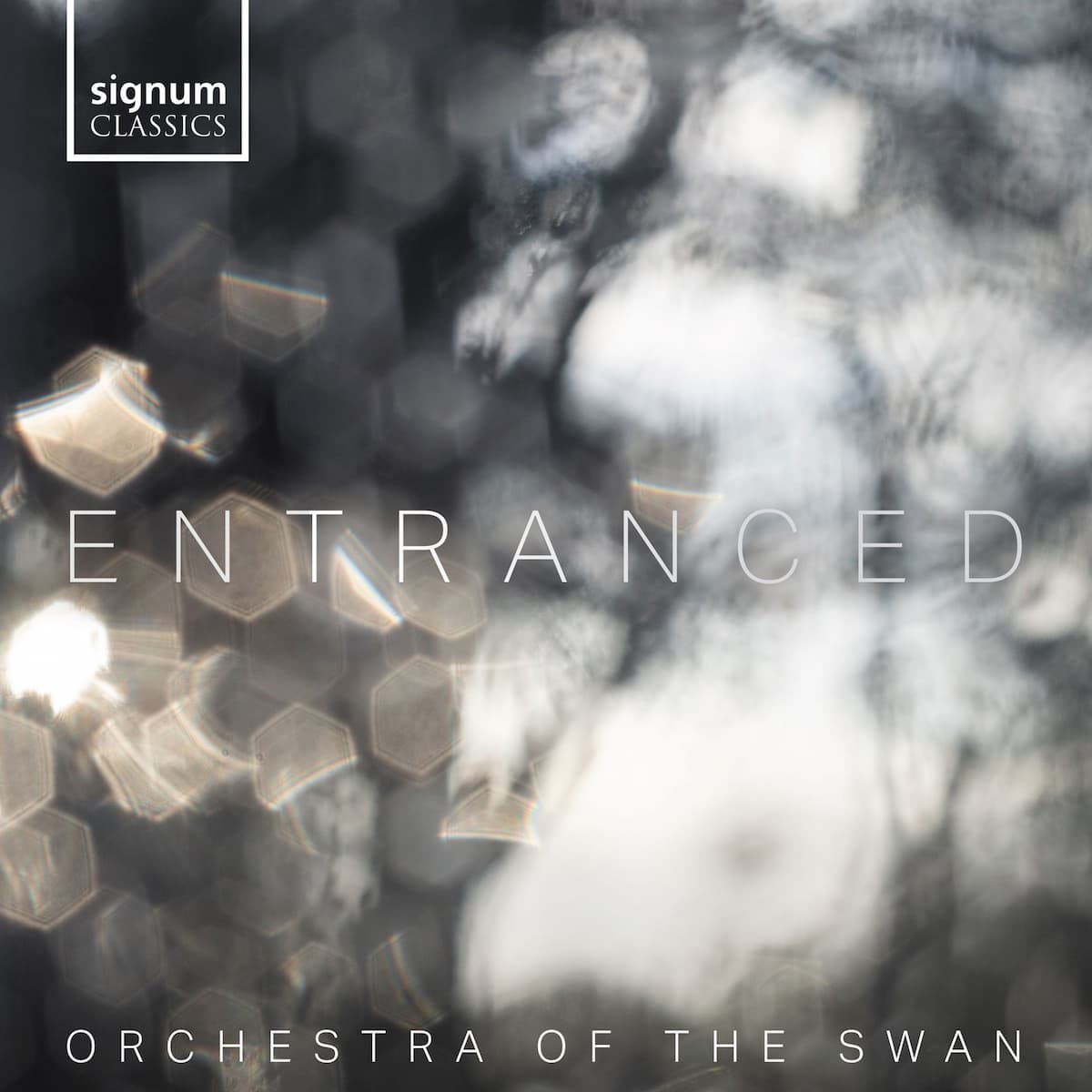 Entranced is released on 20 October by Signum Classics, on disc and via streaming.
For more of the best in classical music, sign up for our E-Newsletter