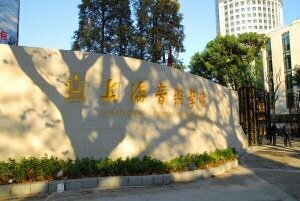 The Shanghai Conservatory of Music is one of the most competitive musical education institutions in China. The Conservatory's Vice President, Zhang Xiangping, and Zhou Xianglin, the director of teaching and study affairs, filled me in on how training at Shanghai prepares students for multi-faceted careers at a time where versatility is more important than ever.

How does your selection process work? Is there a quota to fill, and does this hold even if there are no suitable applicants?
The entrance examination is rigorous and based on two or three parts according to different majors, and candidates are judged by their musical ability and potential. The average rate of admission is 25% in keeping with the enrollment plan, but the actual rate for each major differs based on the level of candidates and the available vacancies. If the level of the candidates does not meet the requirement, then some places may be left vacant.

What's the most important thing that students should come away from music college with?

Students have to grasp a whole package of musical skills and should open up their eyes and minds to cultures and historical contexts. We aim to train our students as positive and influential musicians, who can fully integrate into society.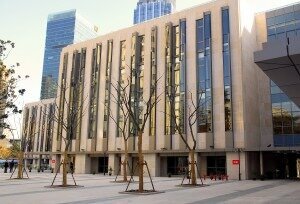 Do you maintain links with your ex-students? Who are your most famous alumni?

The Shanghai Conservatory of Music is praised as a 'Cradle for Musicians'. A number of our graduates are now teaching at major conservatories and universities both in China and abroad, and many are performing in top orchestras. We have a big list of outstanding alumni from our 80-year history; they have spread out their unique artistic glamour to the world and attained international reputation, including Yi-Kwei Sze, Huang Tzu, Tan, He Luting, Zhou Xiaoyan, Min Huifen, Wang Jian, Tang Muhai, Xu Shuya, Yu Long, and Liao Changyong.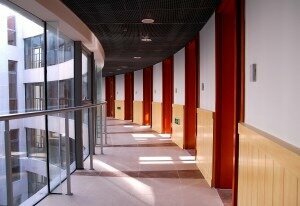 Is there anything about your teaching method that you believe to be unique about your School? In addition, do you have any courses about stress or stage fright management?

The undergraduate courses at Shanghai are divided into three parts: academic courses, professional basic courses, and professional core courses. In addition, students complete optional courses and practical or teaching programmes which also count towards their credits. Our project of curriculum internationalisation also features active exchanges and collaborations across different disciplines, schools and countries. After years of effort, we are now providing students with a unique teaching system centred on compositional disciplines, which combines comprehensive and extended strengths of other music disciplines. Stage fright management is currently not a formal course yet, but teachers who majored in music performance may care about these issues and solve this problem with their students through years of training.

How many opportunities do your students have to gain performance experience and/or contact with the profession while studying?

As one of the most important music institutions in China, we maintain close links and partnerships with many arts organisations and projects, such as Shanghai's Spring International Music Festival, the Shanghai International Arts Festival, joint programs between the Shanghai Conservatory of Music and Shanghai Grand Theatre, and numbers of concert series both inside and outside school. This platform provides a large number of stage performance training opportunities for students, with the number of performances per year averaging 400, of which nearly 100 are external public performances.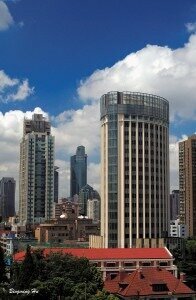 How different do you believe the varying career paths (solo player, chamber and orchestral musician) are, and how does your teaching reflect this?

Higher music education in our time is highly challenged by a complex social reality, which requires our students to no longer be a single musician or soloist, but an overall artist, who not only performs or composes but who can also research and educate different groups of people, and promote and manage their own career.

Shanghai Conservatory of Music has been working on widening and diversifying the paths available to students by holding weekly orchestral rehearsals, big band ensembles, chamber music ensembles, and chorus rehearsals, and providing them with more opportunities to adapt to the reality of society, making them ready for starting their careers.

Do you encourage your students to participate at international competitions?

Students are encouraged to participate in international competitions as long as they can arrange the commitment to fit with their studies. We view international competitions as a benefit both for enhancing a student's professional level and gaining connections for their future career.

Official Website