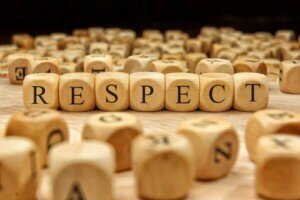 Respect is a crucial part of teaching – mutual respect between teacher and pupil, and also between teacher and parent/the person paying the teacher's fees. From my side of the bargain, respect towards my students and their parents includes:

• Providing a pleasant, comfortable and welcoming space in my home for lessons to take place

• Being kind and courteous to my students and their families

• Supporting and encouraging my students in their pianistic endeavours

• Being sympathetic if they have not been able to practise as much as they would like due to illness, school or other commitments

• Ensuring my timetable runs smoothly so that lessons do not overrun and everyone gets their full allocated lesson time

• Being available by email or phone between lessons to answer queries

• Providing additional advice or material to help parents support their children in their practising

• Ensuring exam entries are made correctly and on time.

• Organising and encouraging performance and other musical opportunities outside of weekly piano lessons.

In exchange I expect students and parents to

• Arrive on time for lessons with music and other materials

• Respect my piano, my teaching space and my home

• Be respectful to me and my experience/judgement, but to feel confident about discussing issues with me such as difficulties encountered in practising, exam readiness, performance anxiety and so forth.

• Ensure my invoices are paid on time and in full

Clear terms and conditions can ensure mutual understanding on all sides, but sometimes even the most explicit terms and conditions are meaningless to the pushy or disrespectful parent.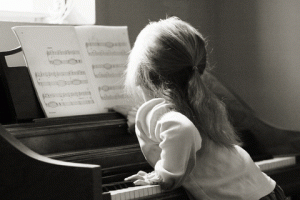 Clementi: Sonatina in D Major Op 36, 1st movt
Sadly, certain parents regard piano lessons are just another activity to enhance their child's CV. This can be particularly prevalent if one lives or teaches in a particularly affluent area, as I do. Piano lessons are treated as a commodity, rather than the acquisition of intellectual and creative skills, and the piano teacher is treated like a "service provider" rather than a skilled/specially-trained professional. Some parents may take this even further by questioning or criticising the teacher's abilities and judgement (specifically with regard to a child's readiness to take a graded exam, in my experience), undermining the teacher's authority by deriding their skills, or "reteaching" the child between lessons (something else I have experienced). Because they are paying for piano lessons as a service, some parents think they are entitled to behave in this way, because "the customer is always right", and the piano teacher ("service provider") should submit to the customer's view/demands. These types of parents tend to be very demanding, requesting changes to lesson times at short notice, make-up lessons, and refunds. They are also often the first to complain if their child is not making progress, yet they may not be willing to support or encourage their child to practise between lessons. In short, they lack respect and can make the teacher's life very difficult.

Prokofiev: Visions Fugitives, No. 11
Many private piano teachers are self-employed and as such owe it to themselves to create a working environment which is pleasant and conducive to success, if at all possible. Fortunately, the vast majority of parents one deals with are generally pleasant and amenable, respectful of the teacher, and happy to support and encourage their children in their piano studies, and when mutual respect exists everyone thrives.