In 1885, as Johannes Brahms was writing his Fourth Symphony, Albano Maria Johannes Berg was born on 9 February. The "o" on his first name quickly disappeared, and he was the third of four children of Johanna and Conrad Berg.
Alban Berg's Family
The family lived at 8 Tuchlauben in Vienna's central district, a few hundred meters away from St. Stephen's Cathedral. The Bergs resided on the third floor of the "Schoenbrunner House," so named because it resembled the 1441-room summer residence of the ruling Hapsburgs. Below them was a music store, as well as the home of the Vienna Society for the Arts, where the Secession movement began. His grandfather Josef Sebastian Berg was born in Munich and settled in Nuremberg, where he operated a beer hall. His son Conrad left for Vienna and opened a small shop selling books and religious icons. He met Johanna Braun, who came from an established and wealthy Viennese family. In fact, her grandfather had achieved the rank of court jeweler. Johanna brought appreciation of music and art to the Berg household, and a sizable dowry allowed Conrad to set up a thriving export business.
Alban Berg: "Am Strande" (Julia Bentley, mezzo-soprano; Kuang-Hao Huang, piano)

Alban Berg's Childhood
Johanna Berg was a highly energetic woman who spoke English and French, but there were no artificial formalities at home. Conrad Berg was the exact opposite, calm, quiet, and weakened by a failing heart. A biographer writes, "in his early years Alban took after his mother. He was sturdy and plump, mentally quick, conscientious in school, and easily amused. As he turned thirteen, he suddenly became to resemble his father and grew tall and very thin, was frequently sick, and began to exhibit his artistic good looks." Alban began to have difficulties in school and was later forced to repeat his sixth and seventh grades to pass his exams. When the old Burgtheater was demolished, Conrad Berg bought its pipe organ at auction and had it installed in their flat. Anton Bruckner would visit the apartment from time to time, and Alban remembered: "the old Herr Professor kissing his mother's hand." The children were taken to galleries, the theater, concerts and the opera, but of the three younger Berg children, Alban showed the least musical talent. He did take piano lessons with no great convictions, as he had decided to become a great poet. Johanna Berg did not agree with that particular direction, and when Alban turned fifteen, his father died of heart disease.
Alban Berg: "Sehnsucht II" (Jessye Norman, soprano; Ann Schein, piano)

Alban's Interest in Music
With an estate in the province of Carinthia, a number of properties in Vienna, and the income from a thriving export business, the Berg family had lived comfortably until the death of Berg's father, in 1900. Conrad Berg did leave his family in a precarious financial position, but the death of his father also "seems to have touched off Alban's interest in music." He began to write notes on paper with virtually no formal background in theory, or counterpoint, and without knowledge of the musical repertory.
He took the music of Brahms and Schumann as his inspiration, and his early works are virtually all songs. Between 1901 and 1908, and the publication of his Piano Sonata, his official Opus 1, Berg composed approximately 150 songs and ensembles for voices and piano. These early works were unpublished and generally unknown throughout Berg's lifetime, and the aspiring composer believed that "these early songs would never find a place in history. He wrote them for domestic performance, without any serious thought of becoming a composer." In fact, he identified music with summer holidays at the Berghof estate in Carinthia.
Alban Berg: "Unter der Linde" (Etsuko Kanoh, mezzo-soprano; Norihiko Ide, piano)

Alban Berg and His Teacher Arnold Schoenberg
The other thing closely associated with the Berghof was Berg's early sexual relationship with Maria Scheuchl, the kitchen-maid at the estate, and fifteen years his senior. At the tender age of 17, Alban Berg fathered a daughter, Albine, born on 4 December 1902. Alban is said to have given the mother a sum of money or to have made payments toward the child's support. However, Berg never established contact with his daughter but would keep a picture taken in 1910 or 1911 in his procession. "The death of Conrad Berg, the decline in his family's fortune, his precarious health and failure in school, an unhappy love affair, an unwanted child, and an indeterminate future at eighteen was enough for Alban trying to kill himself." With the adolescent Berg given to theatricality, it is still unknown whether he was serious or simply going through the motions.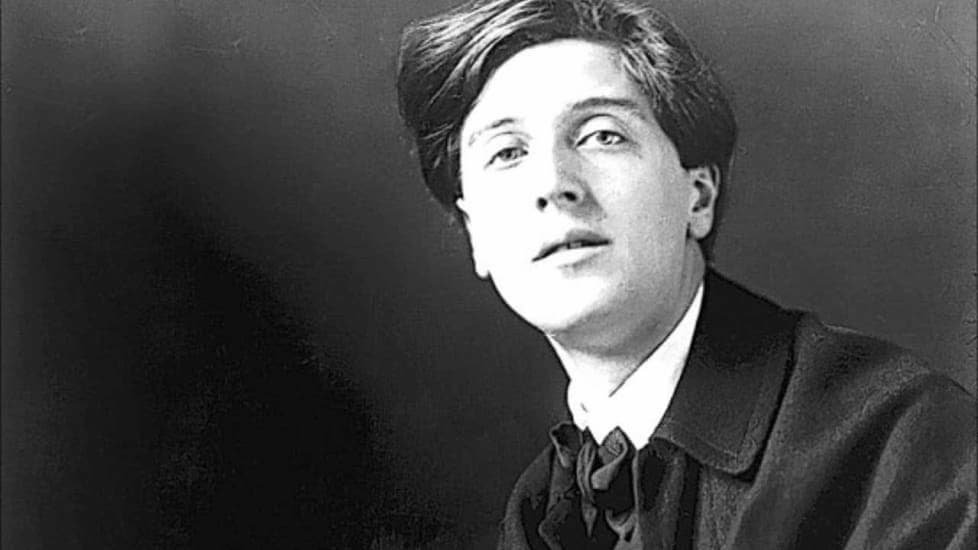 Berg had sought guidance from Ibsen, Strindberg, Shakespeare, Brahms, Wagner, and Gustav Mahler, but "he needed a sterner voice, a father figure who would make demands on him and tolerate no self-indulgence." His sister and brother found just such a man in Arnold Schoenberg, and Berg was to study with him from 1904 to 1911. Schoenberg recalled, "Berg is an extraordinarily gifted composer, but the state he was in when he came to me was such that his imagination apparently could not work on anything but lieder. He was absolutely incapable of writing an instrumental movement or inventing an instrumental theme."
For more of the best in classical music, sign up to our E-Newsletter
Alban Berg: Sonata for Piano, Op. 1