The French-Cypriot pianist teacher and composer Cyprien Katsaris, born on 5 May 1951 in Marseilles, might well be "one of the greatest and most charismatic musicians of his time." Critics have suggested that his "approach resembles that of Artur Rubinstein, who allowed the music its poetry and drama without subjective intervention." That level of accomplishment comes from his "virtually effortless physical mastery of technique," and from a rather obsessive approach to the instrument. As he once said, "I am at the piano every day of the year, without weekends or holidays, because it annoys me. If I don't play, I go mad."
This obsession also applies to the repertoire he performs, as he bemoans the fact that "today's pianists only play about 2% of everything that was published for the piano in the 19th century…There are a lot of original works which have been quite unjustly thrown into a deep dungeon with the key thrown away."
Julian Fontana: 3 Mazurkas, Op. 21: No. 2 (Cyprien Katsaris, piano)
In order to create a permanent record of this unknown repertoire, Katsaris founded his own label, Piano 21. As he explains, "Let's be honest. I set up Piano 21 at the exact time that the CD market was falling through the floor. It certainly wasn't on the expectation of making a fortune. In fact, I'd say that these days, the CD is more of a business card than a commercial product. I consider the CDs I create on my little label as a gift to humanity. All my concert fees have been sunk into it. But I don't care: if I fall under a bus tomorrow, I can at least be sure to have left a considerable legacy to the world: a sonic inheritance that will allow people to rediscover a whole heritage of unfairly neglected works."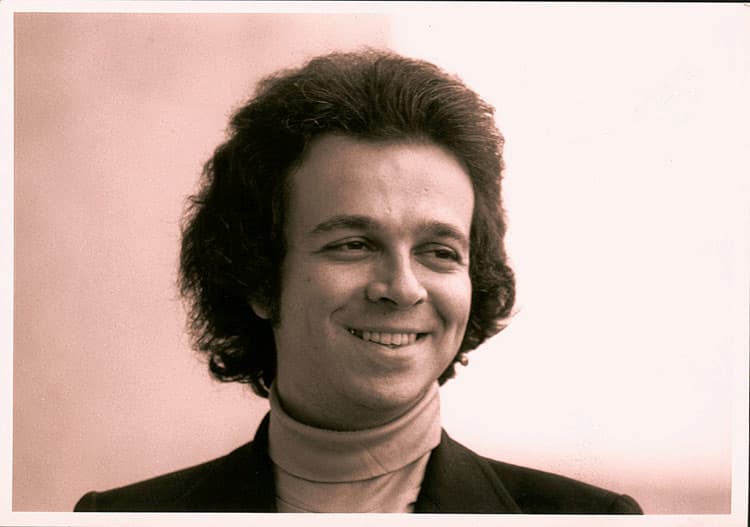 The Katsaris family emigrated from Cyprus to French Cameroon in the late 1940s. His parents were music lovers, who used to listen to classical pieces, and his mother apparently reports "Cyprien tried to sing along with the music at the age of five months." She wanted him to become a conductor, and Cyprien shocked her when he wanted to become a traffic warden at the age of four.
Cyprien Katsaris plays Bach/Katsaris: Toccata and Fugue in D minor, BWV 565
Katsaris was not really interested in the involvement of other musicians. "It was essential that I produced the music directly and in person; in a word, I didn't want to be a conductor." Katsaris recalls that he started to play the piano at the age of three and a half. "I remember clearly when the Cameroonist people brought an upright piano in the living room. I felt attracted by the instrument like a magnet, and I tried to play with one finger."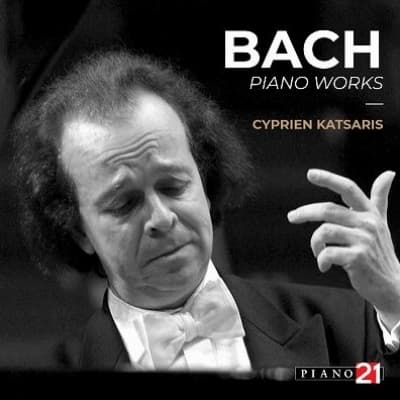 After some initial lessons, the family moved to Paris in 1959, and he entered the Paris Conservatoire in 1965. In an interview with Melanie Spanswick from March 2013, Katsaris remembers, "I entered the class of Aline van Barentzen. She is now forgotten, but she was a great pianist, and it seems that still, until today, she broke the record for having been the youngest pianist ever who graduated with the first prize in the conservatoire only when she was eleven years old." His next professor was Monique de la Bruchollerie and when he played for her for the first time, he performed the Piano Concerto No. 1 by Tchaikovsky.
Cyprien Katsaris Plays Rachmaninoff's Piano Concerto No. 3 in D minor, Op. 30
Katsaris remembers that she made him practice every day about 40 minutes of non-stop scales in all keys. "From slow to fast, and when you get tired you don't stop, you just slow down. And then about half an hour of octaves. Same, non-stop." For Katsaris, "the technical aspect, important though it be, is less important than the communication of artistic emotion. Monique de la Bruchollerie, my teacher, used to say: you always have to be very well prepared, but when you get on stage, forget the preparation, forget wrong notes, and forget memory lapses. Play with your heart and give to the audience."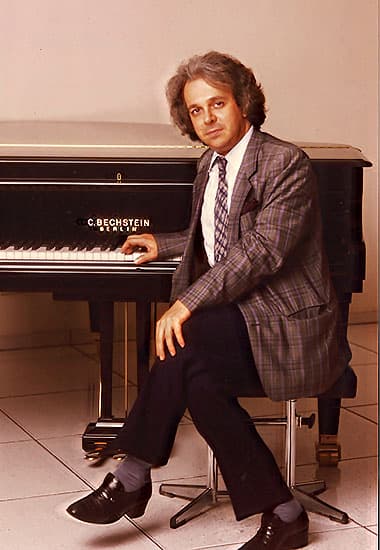 Katsaris hates piano competitions, both as a pianist and jury member. "I hate myself when I am on a jury," he recalls. "You know, we are not supposed to exchange opinions between the members of the jury. I am a totally independent person and not a piano professor. And sometimes I have the feeling that some jury members in some competitions are trying to favor the students of a friend." Regardless, according to Katsaris, "our musical heritage is to be cherished, and this legacy must remain living and vital." To be sure, Katsaris has devoted his entire life and creative energy to this mission.
For more of the best in classical music, sign up to our E-Newsletter
Cyprien Katsaris live at Carnegie Hall: In Memoriam Chopin