Conductor Alondra de la Parra, born on 31 October 1980 in New York City has "gained widespread attention for her spellbinding and vibrant performances, making her one of the most compelling conductors of her generations." Her performances attract an unusually diverse and youthful audience as she brings a completely new attitude to the role of the conductor. She explains, "the old school of the conductor on one side, and players on the other, is little by little dying."
De la Parra heads a new generation of conductors that are flexible, "visibly engaging with the audience and the community, and treating both the orchestra and the audience as equals." As a critic wrote, "her conducting displays complete mastery of the music, while her charisma and imagination have been praised for appealing to the instincts of the players, giving them the freedom to perform for themselves under her baton." As de la Parra explains, "music neither begins nor end with the conductor. Everything begins with the score, the ideas of the composer, then one must communicate the in-depth study and concept of the work."
Alondra de la Parra Conducts Ravel's Bolero
De la Parra is the daughter of Manelick de la Parra, a writer, and editor, and Graciela Borja, a sociologist, and educator. Her father was a film student at New York University and her mother studied sociology at The New School. The young family moved to Mexico when Alondra was two years of age, and she started her piano studies at age seven and took cello lessons at thirteen.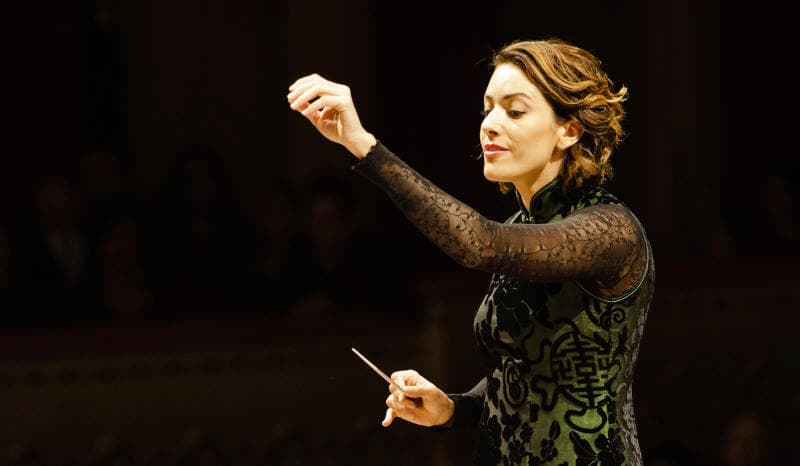 She also developed an interest in conducting, and after spending one year at a Catholic Boarding School she studied composition at the Centre of Research and Musical Studies (CIEM) in Mexico City. As a Pressler Scholarship recipient, de la Parra returned to New York City to study piano and conducting at the Manhattan School of Music. She obtained her BM in piano performance with Jeffrey Cohen and her Masters in orchestra conducting with Kenneth Kiesler, both with the highest honors. Marin Alsop, Charles Dutoit, and Kurt Masur also mentored de la Parra, and she served as an apprentice conductor with the New Amsterdam Symphony Orchestra.
Alondra de la Parra Conducts Beethoven's Symphony No. 3 "Marcia funebre"
As a conductor, de la Parra is enthusiastic about passing on the concept of the work to the musicians, "who then create the magical sound that is then produced in front of the audience." For de la Parra, the "conductor is part of this beautiful cycle, and our job is to make sure that every single person in the orchestra showcases the best of themselves and lives for every note they play. Passion is the byword."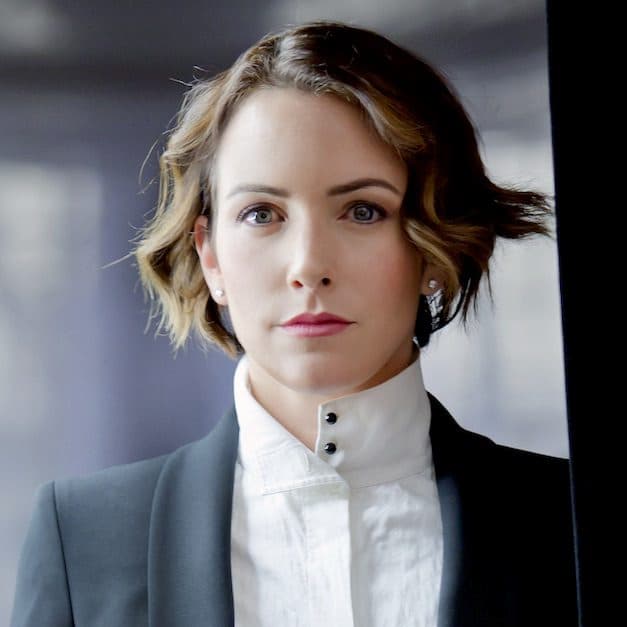 As de la Parra explained in an interview, "music is both feminine and masculine and every human being has a bit of both. To conduct I need to use both sides of myself, just as everybody else. The fact that male conductors have dominated this industry doesn't really matter much to me. I focus on the music, on growing every day, and on connecting with the musicians." And Alondra de la Parra knows how to connect with musicians and with her audiences. At the request of the Mexican Consulate, she founded her own ensemble, the "Mexican-American Orchestra" in 2003 to produce a concert of Mexican music for the "Mexico Now Festival." The orchestra was renamed "Philharmonic Orchestra of the Americas" in 2004 with the mission to serve as a platform for showcasing young performers and composers.
Alondra de la Parra Conducts Mahler's Symphony No. 2, "Andante Moderato"
Alondra de la Parra has not shied away from performing lesser-known orchestral works by Mexican composers, and she has participated in multidisciplinary collaborations with various artists, including actors Geoffrey Rush and Robert Redford, filmmaker Michel Gondry, choreographer Christopher Wheeldon, and musicians such as Gloria Estefan, Natalia Lafourcade, Enrico Chapela, and Gustavo Santaolalla, among others. Deeply involved in education, de la Parra has established several music programs and projects in New York public schools. In Oaxaca, Mexico, she worked with the Benito Juárez Youth Philharmonic Band. She developed and directed a 10-day clinic program, assisted by members of the Simón Bolívar Symphony Orchestra, working with children of the Orquesta Renacimiento in the Mexican state of Guerrero.
She is working to continue these programs all around Mexico. She led the Queensland Symphony Orchestra for a term of three years, and de la Parra is an official Cultural Ambassador of Mexico. Her enthusiasm and love for music are clearly infectious. "I absolutely love every note," she says, "to be able to communicate to the orchestra and excite them and the audience about what we are doing." Alondra de la Parra is set to change the face of classical music forever.
For more of the best in classical music, sign up to our E-Newsletter
Alondra de la Parra Conducts Márquez's Danzón No. 2