Domenico Scarlatti's final years are "of a contrast between a striking show of vitality, which saw him continue to father children up to the for the period advanced age of 64, and a creative mood of introspection which produced the final polished versions of the sonatas that constitute his legacy."
By 1752, Scarlatti was ill and confined to his house. As a scholar writes, "The very productivity of his last five years was like that of a man who has found himself very late and who is racing against time." A good many of the 555 keyboard sonatas for which he is best known originate from his time in Madrid. These works offer performers and interpreters vast musical and interpretive possibilities, or as a scholar wrote, "a miraculous space designed for conception and experimentation."
Domenico Scarlatti: Sonata in F minor, K. 466
Although Domenico Scarlatti was said to have had a propensity for gambling, he certainly had a deep concern for spiritual salvation. He drafted his last will in 1749, and the introductory passages repeat the standard formulas for 18th-century testaments.
As he continued, however, "First recommending my soul to God our Lord… that my body be returned to the earth from which it was formed. It is my will that, when I shall serve the will of God our Lord to remove me from this present life, my body be clothed or shrouded with the capitulary mantle of the Order of Santiago, of which I am a knight… On the day of my burial, there shall be said a sung requiem mass with deacons, vigil, and response, and besides fifty masses paid each at the rate of three crowns for charity…"
Domenico Scarlatti: Sonata in C minor, K. 115 (Andreas Skouras, harpsichord)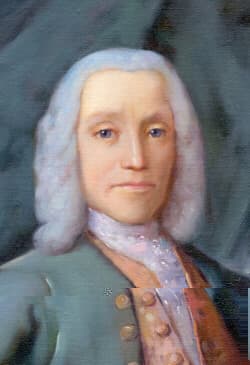 Shortly before his death, Scarlatti distanced himself from the harpsichord and composed his last work, a beautiful Salve Regina for soprano and strings. As a scholar writes, "the whole rustle and bustle of the harpsichord has suddenly ceased, and we hear his prayer to the Mother of Heaven." Scarlatti died on 23 July 1757 in the house in the Calle de Leganitos, after receiving the last rites of the Church. He was secretly buried in the convent of San Noberto, but the exact site of the burial was suppressed, and no trace of the Scarlatti grave now exists. The notice of his death and the fifty Masses ordered said for his soul, was entered in the parish register of the church of San Martin.
Domenico Scarlatti: Salve Regina
Between 1752 and 1756, Antonio Soler became Scarlatti's composition student. Soler went on to publish a musical treatise, and when Lord Fitzwilliam visited Soler at the Escorial, he received twenty-seven Scarlatti sonatas, which were subsequently published in London. As such, the earliest recognition of Scarlatti outside Spain took only place in England, and "his fame was preserved and continued to develop through the remainder of the 18th century."
Domenico Scarlatti: 3 Sonatas
Scarlatti's reputation was carried from England to America, and "a young man in Virginia wrote across the ocean in 1771 asking his brother to procure for him, among other music, Scarlatti for the harpsichord."
Scarlatti's sonatas continued to be published in England, including some heavily edited versions by Pitman and by Clementi, which might be seen as the precursors of the 19th-century editions by Tausig and Bülow. When it came to Italy, and the land of his birth, Domenico Scarlatti was hardly more than a name. Very little of his music was circulated in manuscript and nothing of his was published in Italy during the eighteenth century.
Domenico Scarlatti: Sonata in D Major, K. 29 (Colleen Lee, piano)

Continental Europe did initially not take to Scarlatti's music as well, and he was really only discovered there by the middle of the 19th century. We know that Chopin made his students play Scarlatti, but he was afraid that if he performed his works in concert, he would be struck down by "the thunderbolts of the imbeciles." Brahms owned a number of Scarlatti manuscripts and editions, including the first edition of the "Exercises." Apparently, Brahms was able to appreciate Scarlatti "in small doses," but Clara Schuman admired Scarlatti without reserve. After all, she edited 20 Scarlatti sonatas for the publishing firm of Breitkopf & Härtel in Leipzig.
For more of the best in classical music, sign up for our E-Newsletter
Domenico Scarlatti: Sonata in F Major, K. 438