Pianist Paul Lewis is credited with an "uncommon sensitivity and musical intelligence, with a discerning balance between vivid moment-by-moment characterization and long-range structural command." Without doubt, Lewis is internationally recognized as one of the leading musicians of his generation. Yet, his start in life was anything but glamorous.
Born in Liverpool on 20 May 1972, the son of a dockworker and a local council employee, there were no musicians at all in his family. Lewis clearly remembers the radio and the music of the time. "This was in the 70s in Liverpool," he explains. "Inevitably, there was a lot of Beatles around. My dad was a big John Denver fan, and he had all his music." At the age of four, Lewis received a little toy organ for Christmas. "I remember just picking out tunes that I knew." However, Lewis did not start piano lessons until he was 12, but first started on the cello.
Paul Lewis Plays Schubert's Piano Sonata No. 21 in B-flat Major, D. 960 "Molto moderato"
He started taking cello lessons at the age of eight, and he has some very powerful musical memories. "I was terrible at it," he disclosed in an interview. "I was a dreadful cellist. But to play in the local youth orchestra and to go on orchestral courses in the summer, to be in the middle of an orchestra—it was an incredible feeling."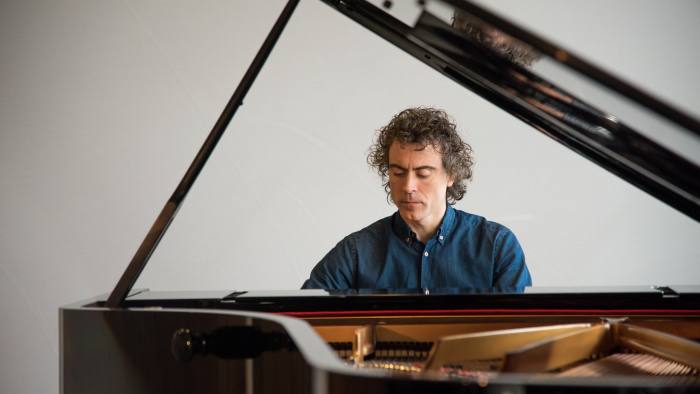 He also remembers playing the cello in Brahms' Second Symphony. "God knows what it sounded like. It must have been awful. But to this day, I can only hear that symphony from the bottom up, from the cello line." Coming from a non-musical, blue-collar family, and growing up in a city of lovable roughness, Lewis never harbored thoughts of becoming a second John Lennon. Instead, getting involved in classical music "just didn't seem like a strange thing to do. I just love it. I went to the local schools until I was 14 and I got quite a lot of teasing but…it didn't really bother me. I knew there weren't many people whom this classical music did it for in the way it did for me, but it genuinely didn't bother me. I didn't feel the need to fit in, and after a Liverpool Philharmonic concert I'd be on a high for days, I couldn't get it out of my head."
Franz Liszt: Piano Sonata in B Minor, S178/R21 (Paul Lewis, piano)
Once Lewis had taken up the piano in earnest, his talent blossomed. He was accepted by Chetham's School of Music in Manchester and took lessons with the Polish Ryszard Bakst. He was a descendant of the Russian artist Leon Bakst, and a student, amongst others, of Heinrich Neuhaus. Lewis went on to study with Joan Havill at the Guildhall School of Music in London, and he was all set for a career as a traveling virtuoso. However, during his studies at Guildhall he was able to take a master class with Alfred Brendel. "I played him a Haydn sonata and was ready for him to tell me to give it up," Lewis says. "Instead Brendel simply said, 'Let's keep in touch.'" When Lewis firmly decided to take on a career as a concert pianist, he remembered Brendel's invitation and frequently visited the master at his Hampstead home for lessons. According to Lewis, "Sometimes the lessons would go on for five hours, and he'd analyze every single bar in a piece, and at the end of it I couldn't play a note!"
Johannes Brahms: 6 Piano Pieces, Op. 118 (Paul Lewis, piano)

His early lessons with Alfred Brendel opened up a completely new way of thinking about music for Lewis. "It was as if he had just dropped a bomb on my whole way of thinking about a piece. There was so much information that was new to me, I needed months away from the piece to really sort it out."
It took Lewis a long time to learn how to deal with Brendel's lessons. "I couldn't just imitate him; I had to internalize it, occasionally react against him, and find my own way." Yet at the same time, the experience of working with Brendel was exhilarating, and "it was astonishing to see at close quarters what he was doing. He was always questioning what a composer was trying to achieve in terms of color because the piano is a fantastic instrument for creating illusions. I think the piano is at its least interesting when it sounds like a piano." Above all, Brendel was always insisting to get the message of the music across. As such, Lewis is frequently more faithful to the score than other pianists, as he is trying to get as close as possible to the intentions of a composer. Above all, his performances are direct, intense, and deeply emotional but completely free of theatricality and impetuosity.
For more of the best in classical music, sign up to our E-Newsletter
Paul Lewis Plays Beethoven's Piano Concerto No. 5, Op. 73 "Emperor"