Ottorino Respighi was working on his last opera Lucrezia when he unexpectedly died of congestive heart failure on 18 April 1936. Respighi had not yet reached his 57th birthday, and his wife Elsa suspected that the cause of his early death originated during a journey to Hungary. Around 10 April 1935, the couple traveled to Budapest for the Hungarian premiere of La Fiamma. Elsa reports, that "during the journey from Rome Respighi complained of a very sore throat so, on arrival in Budapest, I asked that he should see a specialist. The Maestro returned to the hotel with a feverish temperature and could swallow nothing. The doctor who came soon after told me that he had an oedema of the epiglottis and an urgent operation would probably be necessary to prevent him from choking to death. For the time being, he was given medicine and fortunately, despite a constantly high temperature, the swelling abated thus averting an operation."
Ottorino Respighi: Lucrezia (excerpt)
That particular throat infection apparently also affected Respighi's hearing, as he suddenly stopped a dress rehearsal exclaiming, "but can't you hear that they are all out of tune?" Elsa just looked at him dumbfounded as the orchestra was perfectly in tune. The Maestro then put the palm of his hand first over one ear and then over the other, listening as he did so. "There is a difference of a semitone when I listen with this ear," he said. Respighi was terribly afraid of completely losing his hearing. Between May to July 1935, Respighi began work on his opera Lucrezia to a libretto by Claudio Guastalla.
Elsa reports "he had frequent headaches and tired easily so he decided to take a rest before beginning the full score." One night in September, Respighi was seized by a violent fit of shivering, and once they had returned to Rome, he went for treatment to a dentist. Elsa was waiting in the car in front of the surgery and Ottorino was visibly upset when he came out. "A peculiar thing happened," he explained, "the doctor had given me an injection before taking out the tooth and all at once I felt a mad impulse to escape. I actually got out of the chair but the dentist warned me that the tooth would have to come out, otherwise it would ache even more after the injection. It was just as well that I stayed because at the base of the root there were little sacs of pus that might have caused infection."
Ottorino Respighi: Lucrezia – First Moment – 4 (Ludovit Ludha, tenor; Rado Hanak, bass; Jan Durco, baritone; Michela Remor, soprano; Igor Pasek, tenor; Denisa Slepkovska, mezzo-soprano; Richard Haan, baritone; Adriana Kohútková, soprano; Stefania Kaluza, mezzo-soprano; Slovak Radio Symphony Orchestra; Adiano, cond.)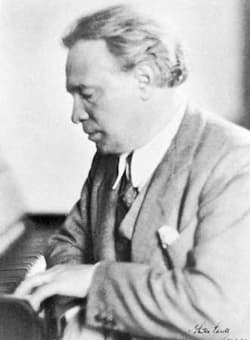 Elsa later reflected, "Who knows? If he had obeyed the urge to run away perhaps the microbe would not have invaded the circulation, for in all probability the infection was due to the extraction of that tooth. And yet I am still inclined to believe the virus entered the bloodstream as a direct result of the oedema on the epiglottis, which he had at Budapest." Respighi continued his work on Lucrezia, and swiftly orchestrated the score. However, with 29 pages remaining, he fell seriously ill. Elsa reports that he "took to bed with a slight temperature in the New Year but she had a presentiment that the end was drawing closer. She pleaded with the doctors to carry out blood tests. They gave the cruel verdict in these words: It's a slow viridans endocarditis. Unfortunately we know of no cure for this condition." He received blood transfusions, and "from the beginning he ate reluctantly and in the last weeks had a complete aversion to food." As the disease grew relentlessly worse, Respighi had violent shivering fits in the early afternoon that could last as long as one hour followed by a wildly fluctuating temperature.
Ottorino Respighi: Lucrezia – Second Moment – 6 (Ludovit Ludha, tenor; Rado Hanak, bass; Jan Durco, baritone; Michela Remor, soprano; Igor Pasek, tenor; Denisa Slepkovska, mezzo-soprano; Richard Haan, baritone; Adriana Kohútková, soprano; Stefania Kaluza, mezzo-soprano; Slovak Radio Symphony Orchestra; Adiano, cond.)


During the early days of his illness, Respighi often talked about Lucrezia and how he wanted to produce it, "but then all at once he stopped mentioning it and when I tried to raise the subject he became annoyed. Day by day he seemed more detached from everything and everybody. He was silent and infinitely sad." At dawn on 18 April, Respighi passed away, and his librettist reports, "I am at a loss to know where Elsa found the strength to nurse day and night a patient as difficult as a child who would never allow her from his side. How much was she to be admired for the way she pretended always to be calm and optimistic in order to hide her profound grief. When Elsa went downstairs on some errand or other, she could relax in despair but on the way up again she had to rouge her face, hum a tune and smile." A talented singer and composer in her own right, Elsa Respighi completed the 29 pages of the Lucrezia score herself. Guastalla writes, "In those pages there is not a bar that is not essentially true to Respighi. Every chord has its justification in the Maestro's previous compositions, always bearing in mind that his art was constantly moving towards a simple perfection."
For more of the best in classical music, sign up to our E-Newsletter
Ottorino Respighi: Lucrezia – Third Moment – 1 (Ludovit Ludha, tenor; Rado Hanak, bass; Jan Durco, baritone; Michela Remor, soprano; Igor Pasek, tenor; Denisa Slepkovska, mezzo-soprano; Richard Haan, baritone; Adriana Kohútková, soprano; Stefania Kaluza, mezzo-soprano; Slovak Radio Symphony Orchestra; Adiano, cond.)