One of the most important architects of the current revaluation of historical music, Jordi Savall has dedicated his spectacular creative vitality to themes of cultural exchange and communication transcending borders.
A concert performer, teacher, researcher, and creator of new musical and cultural projects, Savall's eclectic ideals have been shaped during his childhood in Catalonia, and an upbringing steeped in a melting pot of cultures. As he explained in an interview, "I am from Barcelona. It's a city open to the Mediterranean. When you go to the sea and you see the immensity of the horizon, you have different perspectives and you are interested to see what is happening beyond this horizon."
Jordi Savall Performs "Esprit d'Arménie"
Childhood
Savall was born on 1 August 1941 in Igualada, an industrial municipality in the province of Barcelona. Born just two years after the end of the Spanish civil war, Savall recalls "a difficult childhood in a town blighted by the war." His father worked as a mattress maker and was bullied for his anti-Franco views. Savall remembers that there was still persecution against Catalans, against the Catalan language. "My name when I was born was the Spanish Jorge: it was impossible to put the Catalan Jordi."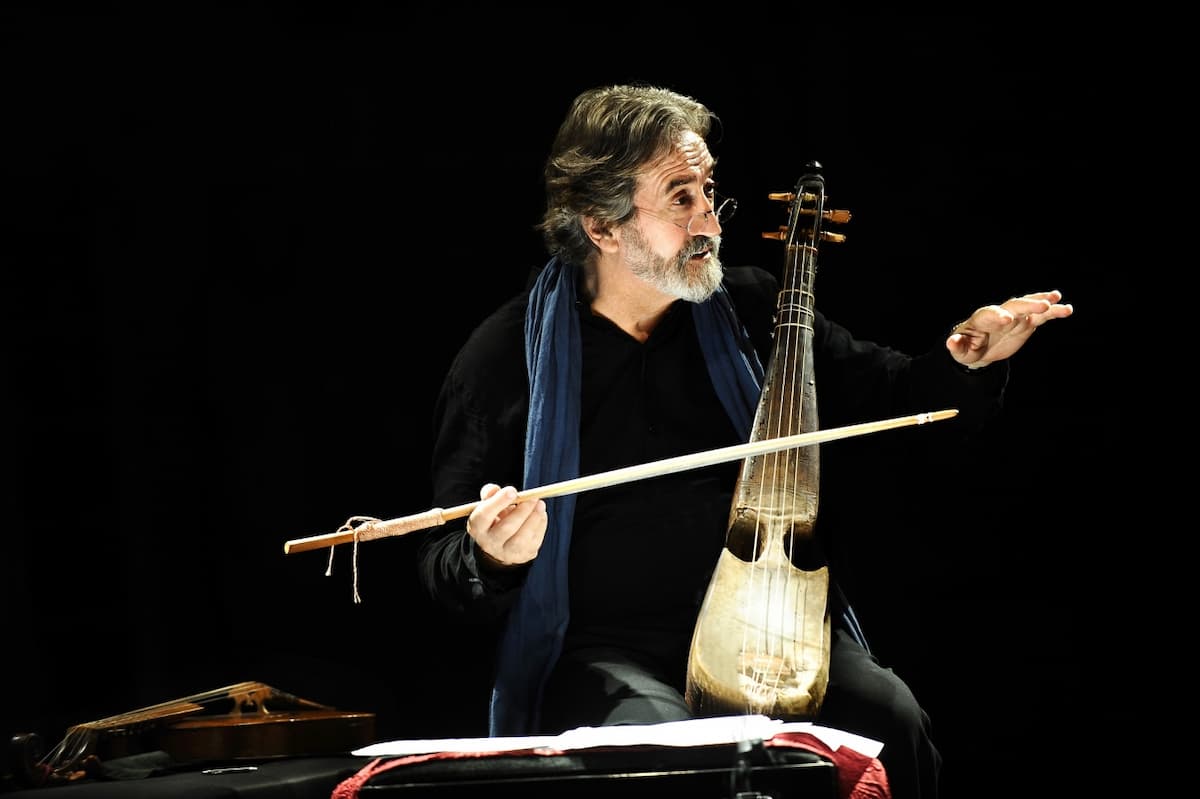 When he was 14, his father sent him to a pullover factory where he worked eight hours a day from the ages of 14 to 19. "I learned slowly how to control the production, to control quality, to control stock, sales — these five years of experience, they helped me greatly during my life." However, he also learned that society contains different categories of human beings. "There were the bourgeois families, and there were people like us." Keenly aware of the injustices in life, Savall always loved to bond with "peoples whose music reflects that struggle to survive …When I work with those musicians, I think, my God! The power of their harmonies is incredible!"
Jordi Savall Performs Couperin's Le Concert des Nations (excerpts)
Musical Beginnings
Savall attended a Catholic primary school, and on the first day, he heard the choir sing in mass. "I absolutely loved it," he remembers, "and on the next day, I asked the choir director to give me the chance to sing. I sang for the next seven years. That was my essential musical education, singing every day." And he quickly understood that all singing comes from the voice. By his own admission, he wasn't a particularly good student, and after his voice broke, he was enchanted by hearing a rehearsal of Mozart's Requiem accompanied by a string quartet: "If the music has this power," he decided, "I will have to be a musician."
Afraid to tell his parents, Savall started taking cello lessons at the age of 16, eventually completing his studies at the Barcelona Conservatory in 1964. Savall remembers playing some old music by Bach and Couperin on the cello and his accompanist told him that this music was really intended for the viola da gamba. "So that's when I took the decision to give up the cello and start all over again with the viola da gamba. Everyone, of course, thought I was mad."
Jordi Savall Plays Abel, Bach, Schenck
Viola da gamba
Savall immediately fell in love with the gamba. For him, the instrument had the quality of a human voice, just like a cello. However, the strings on the cello are strung at a much higher tension, making it sound like an Italian tenor. "The gamba has more strings which are under less tension," he explains, "and for me, its voice is very different, very expressive, but in a darker, quieter way." Yet, learning to properly play the instrument was no easy task as the tradition of playing had been dead for over 200 years.
As he explained in an interview, "When I started to play there was no model for me to learn from. Cellists who were playing the instrument just transposed cello technique to their instrument, and it wasn't the proper viol style." Savall meticulously researched collections and treatises by 16th-century composer Diego Ortiz, and he not only learned to play the instrument but also how to improvise. He also found a vast repertoire of music specifically composed for the instrument by Tobias Hume, Matthew Locke, Henry Purcell, Marin Marais, and François Couperin.
For Savall, "history is made present in this ancient music, and the music is made contemporary by the emotions it creates in us." He has made it his mission to breathe new life into the music of various historical periods, and he considers music the glue that binds us all, "no matter what century or what culture."
For more of the best in classical music, sign up for our E-Newsletter
Jordi Savall Plays Martin y Coll's "Folías de España"