NetEase Cloud Music is a freemium music streaming service publically launched in 2013. Its music service has attracted over 800 million registered users, and its principle aim, according to a spokesperson, is to "actively fulfill our responsibilities to promote the spread of excellent music works and the sustained development of the industry." Officially listed on the Hong Kong Stock Exchange as of 2 December 2021, NetEase Cloud Music has appointed Maestro Xu Zhong as the Independent Non-Executive Director of the company. Independent non-executive directors are not involved in the operations of the company, and they are required "to express their views independently on the decisions of the board of directors." Generally, however, they are highly recognized in their professional fields and among the general public, and they do primarily serve as expert and specialty advisors. The appointment of internationally renowned pianist, conductor, and administrator Xu Zhong is highly significant. He is the first musician in China to serve as an independent non-executive director of a listed company.
Mozart: Piano Concerto No. 9, K. 271 "Rondo," Xu Zhong & Haifa Symphony Orchestra
Growing up in Shanghai and later studying in Paris, Maestro Xu Zhong has vast experience in the realm of music and of culture. He recalls, "I started to learn the piano at the age of 3 and subsequently entered the affiliated secondary school of the Shanghai Conservatory of Music. In 1986, I received financial support to study at the Conservatoire National Supérieur de Musique de Paris." Already during the early stages of his career he won numerous prestigious international competitions. These include the Prize at the Maria Canals International Piano Competition (1988), the Second Prize at the Hamamatsu International Piano Competition (1991), the First Prize at the Santander Paloma O'Shea International Piano Competition (1992), the First Prize and additional five awards at the Tokyo International Piano Competition (1992), and the Fourth Prize at the Tchaikovsky International Piano Competition in Moscow (1994). "I had a very complete music education in both cities," Maestro Xu Zhong explains. "In Shanghai I found my passion for the piano, which I further developed under Dominique Merlet and Philippe Entremont in Paris. I also discovered my love for conducting and a passion for vocal music, thanks to my excellent teacher Michel Piquemal. In fact, my career begins with the piano and gradually opened up into many different fields."
5th Tokyo International Piano Competition: Concerto Part 1, Xu Zhong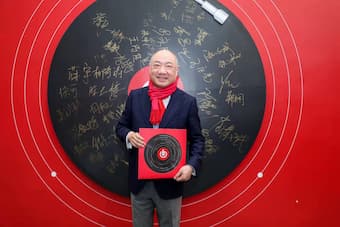 Maestro Xu Zhong, following in the footsteps of Barenboim, Ashkenazy, and Pletnev, has also ventured into the world of conducting with resounding success. He has collaborated with many prestigious orchestras and top opera houses in Asia and in Europe, including the Orchestre de Paris, Royal Philharmonic Orchestra, Orchestre National de France, Teatro del Maggio Musicale Fiorentino, Opera Australia, and Müpa Budapest in Hungary. Maestro Xu Zhong considerd his appointment as the Artistic Director and Chief Conductor of the Teatro Massimo Bellini his most daunting challenge. "I had to plan the season, the tour, the recording session, as well as conducting the orchestra. Also, I had to choose the stage director and give comments on the stage setting." Xu Zhong was awarded the Chevalier de L'Ordre des Arts et des Lettres by the French Ministry of Culture and Communication in 2010, and he was appointed an Officier de l'Ordre des Arts et des Lettres in 2018. In fact, French President Valéry Giscard d'Estaing praised him as "the best interpreter of French music."
Chopin: Piano Concerto No. 1, Xu Zhong, Suzhou Symphony Orchestra & Piotr Paleczny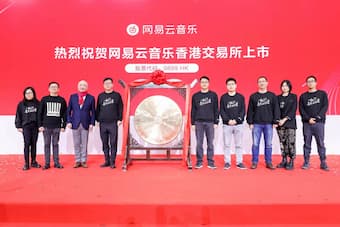 Maestro Xu Zhong's exceptional career as a pianist and conductor is complemented by his administrative involvement in leading arts organizations in Shanghai and abroad. He was the Artistic Director of "French Culture in Shanghai," and he is the Founder and Artistic Director of Shanghai International Piano Competition. Xu Zhong was Artistic Consultant of China Shanghai International Arts Festival, and he was nominated as Music Consultant of Shanghai Concert Hall, member of Shanghai Grand Theatre Arts Group Artistic Committee and Vice President of Shanghai Oriental Art Centre Arts Committee. Maestro Xu Zhong is also the president of the Shanghai Opera House, one of the most prominently featured companies at the Shanghai Grand Theater. In 2020, he launched the "Global Music Relay Initiative" in the fight against the Covid-19 pandemic, which brought together more than 120 musicians and 25 music institutions worldwide via an interactive combination of streaming video and live performance. Xu Zhong is clearly a strong leader on the domestic music and arts scene, and he has a highly significant global presence. With the appointment of Xu Zhong, NetEase Cloud Music appears poised to address and achieve two main objectives. For one, it is looking to expand its young post-90s user base by providing a product that crosses and breaks down traditional borders, allowing opera and classical music to freely interact within a modern and diverse popular and social environment. And probably most importantly, Xu Zhong's expertise will help to identify outstanding young artists capable of producing and promoting original music and productions that allow the power of music to be experienced by contemporary global audiences. Maestro Xu Zhong's appointment will be an invaluable asset for NetEase Cloud Music in its quest to achieve and realize such ambitious goals.
For more of the best in classical music, sign up to our E-Newsletter
Intermezzo from Cavalleria Rusticana by Xu Zhong & Shanghai Opera House
Promotion Video for Shanghai Opera and Xu Zhong