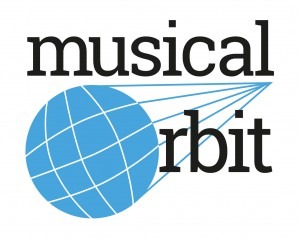 Violinist Nicole Wilson is a representative of a new breed of orchestral musician, for whom performing is just one strand to her bow. She played with the London Symphony Orchestra for ten years, spent five years as Principal 2nd Violin of English National Opera, has presented music to the nation on Classic FM, on television for the BBC Proms and now works with many different groups as well as working as Executive Producer of FunKey Rhymes, which develops materials for young musicians. She has now founded Musical Orbit, an organisation that provides online music lessons across the globe from some of the world's finest orchestral players. I caught up with her on the South Bank in London in between rehearsals; she began by explaining the concept in more detail.


'While I was at ENO I was amazed by the number of people who came to me needing advice when preparing for auditions or who couldn't get an audition at all', she said. 'Interestingly, as soon as I'd got my first job and sat on the other side of an audition panel, it became clear to me why people got those jobs, and it hadn't been clear to me at all before! So I was in the lovely position of being able to help a lot of people – but there aren't enough hours in the day to help them all. So this is where the idea for the website came from, and I began to match people up with those who could help. The pool of teachers began as just my friends, but it's grown as they have recommended other friends, so now we have a range of people from the Leader of the Royal Philharmonic Orchestra to players in the middle of sections who aren't perhaps so intimidating to play to. So whether you want some help for a concert coming up or for a real audition, there's something there for you.'
But it's not just a portal for music lessons, it seems. 'On the website I'm also asking players to talk more openly about more difficult aspects of the profession, like injuries, performance anxiety, other professional difficulties and so on. So whether people are either hoping to go into the profession or are just in the audience, they can see that performing is not just about standing up there on the platform – there's so much that leads up to it. That's the reason it's called Musical Orbit – it's about the whole person, and the whole journey they've been through, and I want the world to understand that.'
How does my online music lesson work?
I asked Nicole about her vision for Musical Orbit, which also encompasses the world of amateur music-making. 'Wouldn't it be amazing if you could be anywhere in the world, and you could decide that you wanted to play to the leader of the New York Philharmonic? Or if you suddenly want to learn the bassoon, and you live on the Shetland Islands? There may not be any bassoon teachers there – but you can still have lessons on this platform! As long as you have broadband, the sound quality is good enough, and you can just click the link and be in the room with that teacher. It's been great for the teachers too – they have to be more verbal, to describe what they want to show, rather than physically manipulate someone's playing position. So they're learning as they go too, and have really embraced this different way of teaching.'


Musical Orbit seems to tie in with a new approach to the profession in England, that it's no longer enough just to want to get a job in an orchestra – there's a new focus at conservatoire level on having your own individual career, rather than trying to have someone else's. Wilson seems to agree. 'You're carving your own path, with the help of everyone who's done it before you, and now distance is no barrier. This platform complements the traditional model of teaching – learning solely online would not be advisable, but it allows people access to world-class advice at a whole new level of convenience and, crucially, affordability, as you aren't having to pay for travel costs. It's good for the teachers too – top players are now approaching us from America who want to work with us, which is very exciting, as audition processes in America are very different to those in the UK and it's crucial to play to those players if you want to audition for a job over there.'
Musical Orbit is an invaluable resource both for players needing vital help before key moments in their professional lives, and for teachers wanting to pass on their knowledge and experience to the next generation – and remarkably, all from in front of their computer screen. This is a genuinely new model for music tuition, and in Wilson's hands, it looks like it will grow and grow.
Official Website