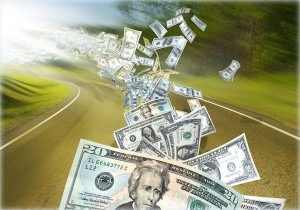 There are various reasons for composers, musicians and artist to leave their respective homelands. Some are displaced by war or social unrest, while others follow employment opportunities. In the 15th and early 16 centuries, whole generations of composers from the coastal region in Western Europe known as the "Low Countries" made their living away from home. In fact, composers from the "Franco-Flemish School," predominantly born in the regions of Hainaut, Flanders, Brabant or Picardy were famous for a style of polyphonic vocal music that was all the rage in Italy and Spain. Scores of composers, famously called "oltremontani" (those from over the Alps) settled in southern lands, taking their styles of composition with them. Take Philippe de Monte (1521-1603), for example. Born in Mechelen, a city in the province of Antwerp in Belgium, de Monte lived and worked for most of his life in the cities of Naples and Rome. A hugely influential and prolific composer he composed over 40 masses, 275 sacred pieces, and published 1,100 secular madrigals in 34 books. His music in "exile" significantly contributed to the formation of an international musical style.


Philippe de Monte: Domini est terra (The earth belongs to the Lord)
Born in Halle, in the province of Thuringia in Germany in 1685, George Frideric Handel initially traveled to Hamburg to further his musical education at age 18. He made the acquaintance of Prince Ferdinando de Medici, son and heir of the Grand Duke of Tuscany, who invited him to visit Italy. Handel stayed for more than three years, composing a variety of works for Florence, Naples, Rome and Venice. In 1710, Handel became Kapellmeister to Prince George, Elector of Hanover. Prince George would eventually become King George I of Great Britain and Ireland, and Handel was sent to London for eight months to report back on the musical, social and political scene. Once he arrived, he composed
Rinaldo
, a story of love, battle and redemption set at the time of the First Crusade. It was his first Italian language opera written specifically for the London stage, and it was first given at the Queen's Theatre in London's Haymarket on 24 February 1711. The work was hugely successful, and as we all know, Handel went on to dominate opera in England for several decades.
George Frideric Handel: Rinaldo HWV7
Born in Dublin in July 1782, John Field moved to London at an early age and was placed under the musical care of Muzio Clementi. The 12-year old boy was an instant sensation, and Clementi took him on an extended tour of the continent. After performing in Paris and Vienna, teacher and student went on tour to Russia. Louis Spohr met Field in St. Petersburg and spoke of "an awkward boy who knew no language except English and wore a single ill-fitting suit." However, his playing enchanted Russian aristocracy, and "not to have heard Field play was a sin against art and good taste." He traveled between St. Petersburg and Moscow and acquired a number of wealthy students. He also composed his first three Nocturnes and his 2nd Piano Concerto, a work that Robert Schumann described as "divinely beautiful." Field stayed in Russia until 1831, when illness forced him to return to London. He once again returned to Russia in September 1835 and died in January 1837.
John Field: Piano Concerto No. 2, Op. 31
William Walton left Oxford University in 1920, failing to pass his degree. However, he soon made his mark on the British musical scene, "as a musical joker, a jewel of the first order." Staying with Edith, Osbert and Sacheverell Sitwell, he was introduced to the most glittering figures on the arts scene between the wars. He gradually began to develop his own interpretations of more traditional classical forms, but after the war, Walton's fame became eclipsed by the rise of Benjamin Britten. Looking for professionally and financially greener pastures, Walton sold his London house and took up permanent residency in Italy. He built a hilltop house on the island of Ischia, and leisurely life in Italy produced a gentler kind of music. Among his Italian works is the Cello Concerto, which was deemed old-fashioned by critics. His wife Susanna wrote, "Walton thought of the cello as a melancholy instrument, full of soul; accordingly, he wrote a rather sad tune to the opening. He certainly had a special affection for the Cello Concerto as it had come very spontaneously and he felt it was the closest to his personality."
William Walton: Cello Concerto