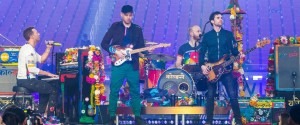 Pianos are highly versatile instruments, equally at home in luxurious concert halls, smokey pubs, middle-class living rooms and sweaty practice cubicles. Kawai instruments prominently feature in all those locations. However, the Kawai hybrid piano has also featured in one of the biggest public events on the planet. The band "Coldplay" performed on the 2016 Super Bowl 50 Half-Time Show. And keyboard player Chris Martin tickled the synthetic ivories of an upright Kawai K300-ATX2!

Superbowl 50: "Half-time Show"
Koichi Kawai, who founded the Kawai Musical Instrument Research Laboratory in Hamamatsu, Japan in 1927, had a clear vision of crafting world-class musical instruments. Blending traditional piano craftsmanship with the newest technologies, Koichi always had his eye on the future. Say what you want, Kawai instruments have managed to successfully break down the barriers between classical and popular music and are uniquely capable of competing in any performance environment.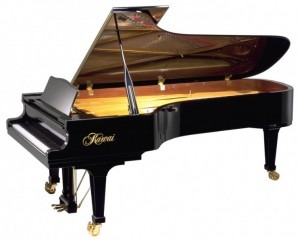 Koichi Kawai was the son of a humble wagon maker who dreamt of building his own piano. After years of experimentation, he designed and built the first complete piano action in Japan. Despite various challenges, ranging from a shortage of qualified craftsmen to a scarcity of quality materials and an underdeveloped network of dealers, Koichi gradually expanded the company and by the early 1950's produced roughly 1500 pianos a year. In October 1955, the company passed to Koichi's son Shigeru Kawai. Introducing modern manufacturing techniques and methods, Shigeru predicted a rapid growth in the music industry and expanded production facilities. The Ryuyo Grand Piano Factory opened in 1980 and is equipped with the most sophisticated piano-building tools available. Even today, it is considered the most advanced and efficient piano factory in the world. Shigeru also invested in music education, building a network of Kawai Music Schools that employed over 300,000 people across Japan in the 1960's. Eventually, he introduced the "Shigeru Kawai Grand Piano line," and turned his attention towards making Kawai "the sound heard around the world."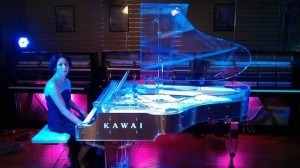 By 1989, Hirotaka Kawai had taken over the reigns of the company. He accelerated the use of advanced robotics in the manufacturing process, and boosted the employment of alternative materials to improve piano performance. Ever since the 1970's, Kawai has used composite materials for selected parts of the piano action. Substituting ABS (Acrylonirile-Butadiene-Styrene) for some wooden parts of the action is said to maintain exacting tolerances and ensure stable piano touch. Independent tests have confirmed that Kawai ABS action parts are stronger and more durable than wood, and are far less susceptible to shrinking or swelling due to humidity. In 2002, the ABS system was enhanced with carbon fibers, and it was incorporated into the "Millennium III Grand Piano." Currently, the Kawai instrument line-up also includes a seemingly endless variety of upright, digital and hybrid piano models. Given the innovative, flexible and visionary philosophy of the company, Kawai seems well placed to successfully tackle the musical challenges of the 21st century.

Sergei Rachmaninoff: 6 Moments Musicaux, Op. 16, No. 5 & 6