Benjamin Britten (1913-1976) wrote his orchestral showpiece The Young Person's Guide to the Orchestra in 1946 as a commission for an educational film on the instruments of the orchestra. Britten used a theme from the Baroque British composer Henry Purcell (1659-1695) who had written incidental music for the 1676 play Abdelazar by Aphra Behn. The new Education Act provided for music education in the schools and the dearth of teachers often meant that films were used to provide some of the educational content. To show the instruments of the orchestra, Britten used a monumental theme that was then passed through the orchestra to the woodwinds, the brass, the strings, and then the percussion. There is then a variation set that takes you through each individual instrument of the orchestra.


Oliver Knussen (b. 1952) took on the popular booky by Maurice Sendak when he created his fantasy opera for children Where the Wild Things Are. The work was commissioned by the Opèra National, Brussels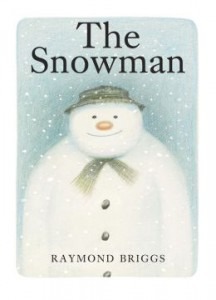 With the scenery based on the book, the opera has a familiar imagery for the children in the audience (and for their parents who read them the book over and over). The music is modern but accessible and is a nice introduction to the complex and wonderful world of opera for children.

Composer Howard Blake (b. 1938) took another beloved book, Raymond Briggs' The Snowman and created a musical world for a book that had no words. The boy, James, goes out to play in the snow and creates a snowman with coal eyes and a red nose. Midnight brings a flying adventure with the song "Walking in the Air" (15:32) as the only words in the entire cartoon.


This 1982 animation has become one of the new Christmas standards, both on television and as a Christmas special concert for orchestras.