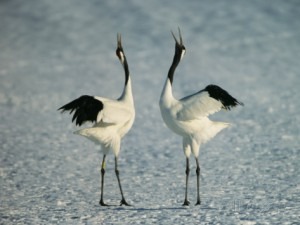 When Janne Sibelius and Aino Järnefelt gazed at each other across a family dinner, love was definitely in the air. "My eyes never left you," Sibelius wrote later, and her brother Arvid loudly proclaimed, "Don't look at my sister like that!" She was only 17, and he an aspiring and brash music student determined to become a violin virtuoso. We can reasonably assume that her parents were not particularly impressed! In a heartfelt letter in the autumn of 1891, Sibelius wrote to General Järnefelt and confessed to having "fallen in love with Aino at first sight but that this feeling went so deep that my pride and self-sworn allegiance to art inhibited me from admitting it even to myself." Instead of forbidding the relationship they decided—as all smart parents do—to let time and the distractions of Helsinki take care of the teenage infatuation. And wouldn't you know it, their strategy almost worked to perfection!

Jean Sibelius: Waltz in A-flat Major, JS 1 "À Betsy Lerché"
Jean Sibelius: Allegretto in E Major, JS 21 "Alma Tavaststjerna"
At the Helsinki Music Institute Sibelius met Betsy Lerché, the twenty-year-old daughter of a Finnish military officer, high in the emperor's service. She was slim and highly cultured, well educated and came from an aristocratic family with a foreign background. Her mother was the daughter of a British diplomat at the court of St. Petersburg, and she was one of Busoni's piano students. Sibelius later proclaimed that it was love at first sight. The relationship was, by all accounts, a rather fleeting affair. However, it lasted long enough for Sibelius to compose a flamboyant Viennese waltz for her, and he even marked a few exciting measures "à la Betsy." Betsy returned the favor by penning a few lines of charming poetry, written in French. Betsy would eventually marry a university professor, and Sibelius turned his interest onto a young lady named Alma Tavaststjerna. She was slim and eighteen-years-old—I am sure you have noticed the pattern by now—and she was also a fellow student at the Institute. The relationship appeared to have been brief, yet Sibelius found time to compose an elegant slow waltz for piano, the Allegretto in E major, JS 21 for her. Now it was definitely Aino's turn to be unimpressed!

Jean Sibelius: O, om du sett (Oh, if you had seen), JS 141 "Ellen Hackzell"
Yet, there were more distractions ahead as Sibelius reacquainted himself with a family friend from the coastal resort of Lovisa, where he had spent many happy holidays in his boyhood and student years. After playing a public recital in 1885, a young and slim lady by the name of Ellen Hackzell presented him with a bouquet of flowers. In fact, Ellen kept sending him flowers for years to come! And since Ellen was also a bit of a poetess, charming lines of verse frequently arrived alongside the floral arrangements. We are not sure if Sibelius returned Ellen's affection, but he did set one of her poems to music. O, om du sett (Oh, If you had seen) is set as a melodrama for speaker and piano. Lines of poetry alternate with instrumental passages, essentially a simple but poignant introduction and conclusion. Since poetic lines and music never overlap, it seems reasonable to assume that Sibelius simply adapted a work for solo piano to impress his attractive admirer. And when Sibelius received a generous scholarship to study overseas, Aino's parents must have breathed a collective sigh of relief. To be sure, not a single letter was written between Janna and Aino during his year of study in Berlin!