From The Mozart Effect to The Cage Effect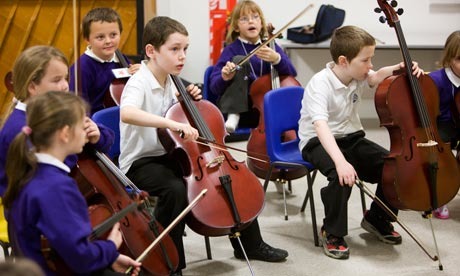 Perhaps you didn't realize that if your child or student listens to classical music then they might exhibit some of those character traits! Teachers especially like #13 – The Cage Effect!
Does your student exhibit these characteristics?
Several of our Facebook readers added some of their own "effects" to consider:
Andrew Thompson: The Donizetti Effect: Child exhibits deep-seated desires to be a Tudor Queen.
Charlie Perry :"The Ives Effect: Child listens to radio, TV, and stereo all at once."
Somehow making sense of them all!
Thomas Hinds: The Rachmaninoff Effect: Child whispers intimidating threats in the back of the room which eventually erupt into loud, hysterical rants about the apocalypse and the fall of mankind.
Jeremy Abrahamson: The Mozart Effect: Exaggerated expression and erratic, spontaneous changes in line of thought.
And Esther Corona's: Child will be perfect although prone to scatological language!
Elliot Kam: Also part of Handel Effect: goes on for hours on an uninterrupted vowel and can't compose a sentence shorter than 55 words.
Christian Garcia Roque: The Puccini Effect: Child speaks about wonderful stories which then descend into murder and suicide.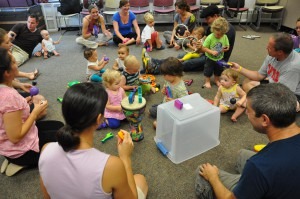 And others added their comments: Ann Jennerjahn mentioned that her dad was actually at the NY premiere of 4'33" by John Cage — Impressive.
Scott Schneider found this hilarious and insightful. "I too endorse the Cage effect, though I usually end up having to deal with the Stravinsky effect! And, I find that the Shostakovich effect can, on occasion, be worse than one might hope for!"
According to Paul Watson a mix of Liszt and Ives, works well in a career in politics!
Here are a few more:
The Chopin Effect: Child has exquisite sensitivity, is intensely poetic and speaks in a profusion of adjectives and adverbs. May be prone to loneliness and introversion although is so popular with the opposite sex they may swoon.
The Berlioz Effect: Child is idealistic and uncompromising. May be a wild-eyed radical with a disdain for the easy way. Child is a risk-taker with a penchant for heroic and passionate expression and a preoccupation with the supernatural.
The Tchaikovsky Effect: Child is turbulent and precocious, but tormented due to insecurity. Has strong emotional directness and strict work habits result in an inexhaustible and pleasing output making the child immensely popular with teachers. May though, show pyromaniac tendencies.
The Mahler Effect: Child is daring, provocative and controversial with wild mood swings. Has great eloquence — speaking in ninety-minute stretches, abruptly changing from great tenderness to uncompromising rhetoric. Penchant for bells and chimes.
The Strauss Effect: Child is egocentric. Profoundly self-examining, the child is hence extraordinarily polished and mature but aloof and detached. Exemplifying political naiveté, may be prone to obscene, controversial or blasphemous behavior with an extraordinary output.
Readers are we right? Let us know.
For more of the best in classical music, sign up to our E-Newsletter