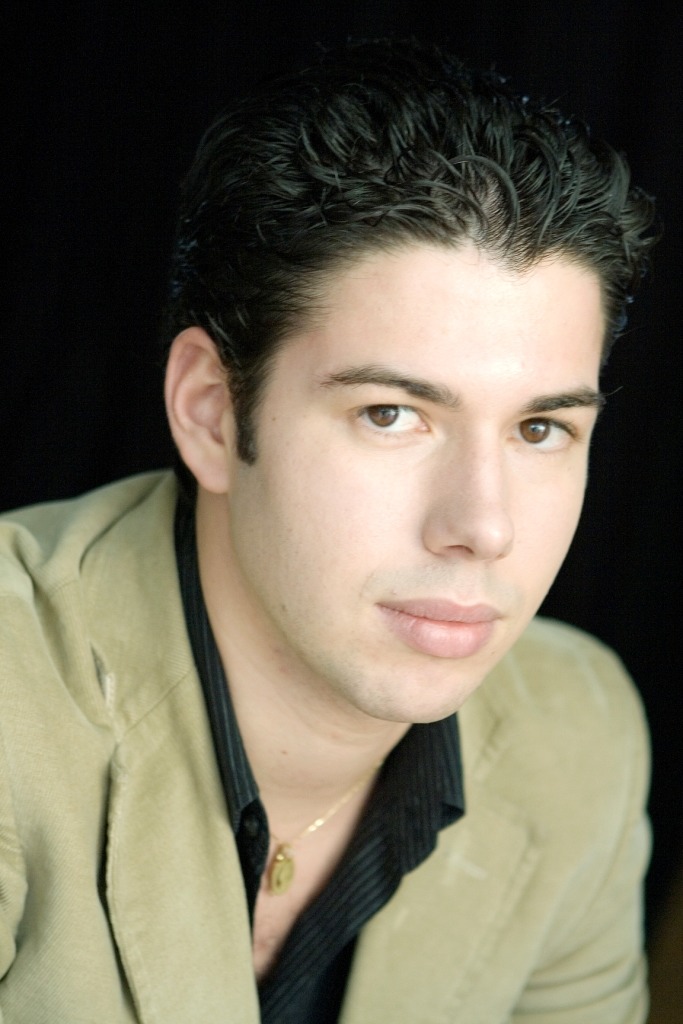 With a jury comprised of not only opera managers and music directors around the globe but also international media figures, the annual International Hans Gabor Belvedere Competition aims to offer prizewinners the fast track into a career in opera. I recently spoke with Antonio Poli, the 2010 prizewinner, to find out how this Competition has helped him with his career and to ask him to share his thoughts and experiences.

You are currently in Japan on tour with Teatro alla Scala for the production of Verdi's Falstaff, conducted by Daniel Harding. How do you compare this production to that of Glyndebourne Festival Opera earlier this summer?

Glyndebourne was a wonderful experience because with so many performances, I had time to rehearse and to try this role as I played Fenton for the first time. We also had a marvellous conductor, Mark Elder. He is really really fantastic. This production was a different concept because it was really funny – the English audience laughed all the time! The title role of Falstaff was also completely different – he was elegant in this, which is not usually the case… The audience [at Glyndebourne] is totally different to that attending La Scala, you can understand. I have to say I love both productions though.

In 2010, you took part in the Belvedere Competition and received both the First and the Audience Prizes. How did you decide to enter this Competition?

At the time I had been in Dresden for about one year, where I had my first contract with second roles, and then my agent asked me whether I wanted to try this famous but not easy competition. I then spent three, four months preparing my arias with my teacher [Romualdo Savastano] in Rome, and I went to the Competition thinking to myself, I did my best, and now let's see what I can do! I did the first test with one aria, the aria I always bring – 'Una Furtiva Lagrima' – it's my lucky aria because I won many competitions with this aria!

You know, at these Competitions, usually both the First Prize winner and the winner of the Audience Prize have to sing; so after they announced that I had won the Audience Prize, I looked at my pianist and we got ready to go onstage, but a man stopped me, so I thought to myself, maybe I won the First Prize too… And then I heard the announcement!

What a wonderful way to find out the results! Winning the Competition must have helped you in your career?

Yes, to me, this was the beginning of my career. I had my first contracts with big theatres. The Young Singers Project in Salzburg was also a big step for me.

Can you tell us a bit more about your career before and after the Competition?

Well, I won my first prize in the opera competition in my city [Viterbo] when I was 18, and have won a few competitions and did many auditions after that, as well as masterclasses. Then I did this audition in Berlin and got a one-year contract with the Dresden Staatsoper where I did second roles for many productions and had the possibility to study with different coaches, conductors. After that year, I decided to come back to Italy to continue my studies with my teacher as I think it's important to study well to prepare for more auditions.

The most important step for me was participating in the Young Singers Project in 2010 (but this was not directly because of the Competition) as I did auditions with [Riccardo] Muti and [Daniel] Barenboim. After this, I had my first contract with Muti and he offered me [to work with him in] Nabucco, Macbeth, and many other things.


Have you always known that you wanted to pursue a career in music as an opera singer? Did anyone or any event influence you?

It's a good question! Many many people ask me this… I think we know from the first moment that we have the possibility but we have to discover how. Opera for me was a surprise. You know, in Italy, we have big pop music competitions… One time my mother was watching this pop music competition, and then she went into the kitchen, and I started to sing one song, and my mother was surprised but understood I had a good voice and encouraged me to have singing lessons. But my father asked me to have instrumental lessons instead, and I chose the guitar, but in the end, I actually started piano lessons and learnt the piano for five years before [I began having] singing lessons.

One time I recorded a song and had the opportunity to go to this festival in San Remo. I studied with a teacher there who understood that my voice was for opera. But I didn't want to do opera as I thought at the time it was boring! But this teacher was smart – at the end of every lesson in which we worked on the pop songs I brought, she taught me some opera. After this, my father gave me a CD of Placido Domingo and I spent that whole afternoon in my room listening to this CD from beginning to end, all afternoon, because I loved his voice, his musicality, his colour, and I learnt some arias from this CD without music. My mother then convinced me to do this opera competition in our city, and I won! This was the first time I sang opera, and I felt something I did not feel when singing pop music; that's when I knew I wanted to be an opera singer.

What has been the most challenging part of having such an active career? It must be tough to be travelling all the time?

Yes yes… It was a big problem, especially for us Italian people with our concept of family… It's not so easy especially if you lived with your family before… For me, the most difficult thing was to be alone, to not have my family with me; I suffered a lot when I was alone in Dresden for a year, then travelling around after that with contracts everywhere. But one day, I thought to myself, either I continue to do this work [and be unhappy about being alone], or I have to stop it. Then I started [to discover] my spiritual experience… and I found I could be happy without this need to have people around me. You can be alone and be well, and when you are with people, you are happy too, but it is not a need – I think it is most important to realise this, especially for an opera singer.

Lastly, what is one piece of advice you would offer to aspiring young musicians?

They should only do competitions if they are prepared – they must study well and have [solid] technique… You may have talent and a wonderful voice, but say after five years, if you don't have good control, you can lose the voice at any moment. Especially now, when it [the classical music industry] is like a market; you can have a tenor, a soprano for two years, but after that you find others and they [the previous ones] disappear. My advice is to study, study, study… Find the right teacher for you, and also record your lessons. Study music, and languages, and then when you have learnt all these things, you are ready to do competitions – you have to be at your best!

Official Website
International Hans Gabor Belvedere Singing Competition
Antonio Poli Eugene Onegin: Kuda, kuda…
Antonio Poli Una furtiva lagrima