Being a "huge romantic" at heart, my preference in classical music has always been evolving around the genre of "concerto grandioso". I did attend some concerts of chamber music in the past, but frankly, they were far from impressive, and after several unsuccessful trials, they were avoided.


In October, the Chopin Society organised "The Joy of Music Festival", which included a series of piano recitals, as well as chamber performances by the LCO String Quartet and soloists. Though being skeptical, I chose to give the award-winning young pianist Jinsang Lee a chance, with the hope that his presentation could dismiss my prejudice against chamber music.

Call it unfortunate. The handsome Jinsang Lee could not play the role of "savior" at all. Rather, his music invigorated my disfavour of the genre. Right after the first piece of the programme that night, which was Chopin's Piano Concerto No. 1 in E minor, an urge to leave the venue had already grown inside my head. The rendition was strange, plain, dry, as the verse in the Bible, "…thou art lukewarm, and neither hot nor cold" (Rev 3:16). I am not religious, but nothing else other than this judgment could precisely describe the performance.

After the great disappointment, I became extremely enthusiastic towards Sa Chen's concert. One major reason came from her espressive and magical playing of Romance-Largetto, the 2nd movement of the Piano Concerto No. 1 by Chopin. "That's what I called music", and with this thought on my mind, the ticket was bought.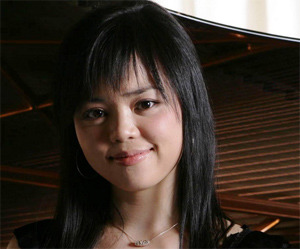 So how was it that night? Well, if you are a football fan, you probably remember the official song of Liverpool FC "You'll Never Walk Alone": "Walk on, walk on, with hope in your heart", the supporters always sing. Yet during Sa Chen's performance, it seemed like all hopes had vanished, and I had fallen under Voldemort's darkest spells just after the first few notes. The pianist's magic wand was apparently not functioning under the spotlight; sitting in the 3rd row, the greatest contrast I could hear was only between mezzo forte and mezzo piano, if any contrast was actually working. Schumann's soulful Piano Concerto, dedicated to his beloved Clara, became a tedious and dreary murmur under the hands of Sa Chen. What an incantation, huh?

It has been my least wish to speak like a vicious shrew. And as a piano-learner who had gone through painful trainings in childhood, I always appreciate the efforts paid by young musicians. However, as an audience, it is depressing and disillusioned when live performances are far worse than virtual concerts on Youtube. "Cuz I want it all, or nothing at all", thus sang O-Town. What's the point of attending live concerts otherwise?


Photo credits: mumbaikar.com, chen-sa.com