Anton Bruckner
endlessly revised his musical scores, and seemingly allowed outside influences to shape the content of his music. Untangling the relative merits of Bruckner's various versions and finding a definitive musical text has been a major concern for performers and scholars alike. Bruckner revised a number of his compositions more than once, so that a large number of works are preserved in two or more manuscript versions. As is well known, Bruckner made large cuts in the later versions of his symphonies to conform to the contemporary Viennese taste for shorter works. He certainly was sensitive to critics like Brahms, who condemned his works as "giant symphonic serpents." In addition, Bruckner relied for editorial assistance on a number of former students, and their "authorized" involvement with his scores has become one of the thorniest issues to haunt the composer's legacy.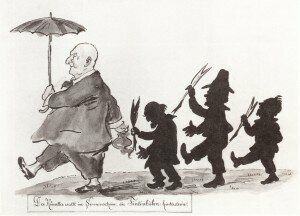 His
Symphony No. 2
, which is sometimes called the "Symphony of Pauses," was actually the fourth symphony composed by Bruckner. Written during the summer of 1872, it is the only numbered symphony without a dedication. Franz Liszt declined the honor, and Richard Wagner chose the
Symphony No. 3
in D minor when offered both works. The 2nd Symphony was slated for performance in 1872. However, rehearsals by the Vienna Philharmonic under
Otto Dessoff
ground to a halt with players complaining that it was unplayable. Bruckner went to work and made some adjustments in preparation for the 26 October 1873 premiere, which he conducted himself. But as I mentioned in the introduction, the score endured several additional modifications.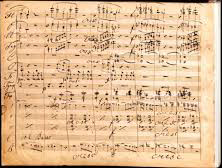 Bruckner made cuts to the first movement for a 20 February 1876 performance, and his second version of 1877 substantially reduced the slow movement, resulting "in an imbalance in the structure of the movement." And wouldn't you just know it, Bruckner also produced an 1892 version in preparation for the first published edition. As it stands, the "Internationale Bruckner-Gesellschaft" officially recognizes the 1872 and 1877 versions. The conductor

Georg Tintner

writes, "Bruckner's mania for revision sometimes bore positive fruits, but with his Second…the first version seems to me the best."

Anton Bruckner: Symphony No. 2 in C minor

Plagued by crippling insecurities,