Mrs. Gorham Brooks and Ms. Mary Aspinwall Tappan generously bequeathed their 210-acre family estate as a gift to Koussevitzky. The design, although impressive, was well over budget. When architect Eliel Saarinen's simplifications failed to please, in a fit of pique he remarked that "just a shed" could be built with such budgetary constraints.
But the gorgeous meadow was transformed and on August 4, 1938 the
Serge Koussevitzky Music Shed
was inaugurated. Within two years a chamber music hall, music studios, and a smaller concert hall were added. It remained virtually unchanged until 1959 when improvements were made to achieve the superb acoustics we hear today. Thousands of people sit on the lawn to experience the music while sitting under the stars. Each year the variety of magnificent programs sweep 300,000 audience members off their feet.
Inside the TMC: "The Story of Tanglewood" circa 1949 with Koussevitsky
Beethoven's Egmont
I had the opportunity to chat with the orchestra's managing director Mark Volpe.
What training or background helped prepare you for your position?
I studied the clarinet at Eastman and Indiana University School of Music. To be honest I got tired of losing auditions! I spent $420 to play an audition when I only had $510 to my name. When it was my turn to play I started with Brahms. "Next" said a jury member, so I began to play Beethoven. Then I heard him say next
candidate
please… I decided to go to law school.
During my second year at the University of Minnesota I realized that practicing law was not what really interested me. I grew up hanging out backstage at Northrop Auditorium. My dad was a long-time member of the Minnesota Orchestra. I missed the community of musicians and the music. I began to write articles about collective bargaining then took the plunge. I wrote to the 15 largest orchestras and received three offers. The Baltimore Symphony hired me as the assistant to the executive director, where I had my fingers in every aspect of the organization. Unexpectedly a serious health issue plagued the executive director and I had to take over for seven months. That trained me rather quickly.
When was your first season at Tanglewood?
I've been at the Boston Symphony for almost 20 years. Even before that I often went to Tanglewood. I was courting my wife who happened to be Maestro Seiji Ozawa's assistant back in the 1980s. I got to know his family well. In fact they were in our wedding party.
What accomplishments are you most proud of?
Virtually every city of consequence has an orchestra but what makes the BSO unique is Tanglewood. In addition to all our concerts, we have The Tanglewood Music Center Fellowship Program, our summer academy, which offers intensive study and performance opportunities for emerging professional instrumentalists, singers, and conductors. The school was founded with the intention of training the next generation of musicians. Our budget allocates $4 million per year, approximately $24,000 per young artist each year.
What changes have occurred during your tenure?
We schedule about 4,000 activities in the summer in Tanglwood's 100 buildings on our 530 acres. It's our
War and Peace
. More classrooms and
Seiji Ozawa Hall
were added when the BSO acquired the adjacent property in 1986. Musicians' job descriptions have expanded. They are Tanglewood's dedicated educators, they perform chamber music in addition to the orchestral programs, and they are skillful at a variety of non-playing activities such as giving lectures, participating on various committees and interacting with the board and community.
2015 New Tanglewood Tales: Life On Stage and Off Episode 1: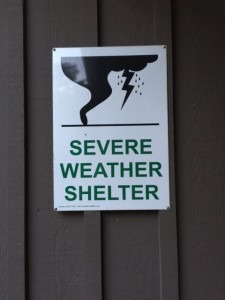 I noticed how everything works so well. You offer quite a variety of musical experiences.

After 79 years we've learned how to do it efficiently. Our extensive staff makes certain that extra events, luncheons, open rehearsals, parking, food and ticket services, the onsite stores as well as all the activities of the school go smoothly.

Other orchestras have summer venues but it's different when you return to your homes each evening. When you move tons of equipment, 100 musicians, 70 staff, and several board members for 8 or 9 weeks every year and live together you develop special bonds.

Your offices are on the Tanglewood grounds. Perhaps you could describe the feeling of taking up residence in your office where illustrious artists spent their days?

I often pinch myself. My office was the studio of both Leonard Bernstein and Aaron Copland for 35 years. Certainly their ghosts infuse the walls. After World War II, as Europe was being rebuilt, musical activity centered primarily in America. All the greatest conductors such as Szell, Reiner, and Ormandy, came here and Tanglewood became the epicenter of music making. Can you imagine their interactions?

What is the most difficult aspect of your job; the most rewarding?

The most rewarding part of my job is of course hearing great artists and musicians in a spectacular setting. It is always thrilling to listen to the greatest music ever written.

This century presents some challenges. How do we cut through the noise of our pervasive pop culture? We need to be much more creative, and intellectually involved in the community to connect in new ways. We are still figuring out how best to do that. In the old days with recording and television rights we used to make one quarter of our budget from media sources. Now it's less than 1%.

Looking back, which programs or performances were particularly inspiring to you?

I think one of the most memorable moments would have to be Seiji Ozawa's final concert. Composer Randall Thompson's a cappella Alleluia, a most loved hymn, was written 75 years ago for the opening of the Berkshire Festival. printed for everyone in the audience and 18,000 people sang farewell to him.

Kurt Mazur, the New York Philharmonic's music director, performed his last concert at Tanglewood—a wonderful Mahler 1st Symphony. Mazur had been coming to Tanglewood for 30 or 40 years. One year before he passed away he sat in his wheelchair and watched his son conduct the Boston Symphony. Tears streamed down his face.

I am constantly amazed when I hear the cherished recollections of musicians from all over the country about the works they played here years ago with Leonard Bernstein.

Who plans the Tanglewood season each year?

We have a terrific artistic staff. The artistic administrator and music director make most of the decisions. I sit in on artistic meetings and sign off on larger works. I also have close personal relationships with many of our guest conductors.

Can you tell us about a particularly challenging situation?

Well just the week before you were here a sudden storm hit—lightening, thunder and hail, the works! When you have 18,000 people in attendance outside we have to act quickly. The attendees are ushered into every building, which are constructed as shelters. Safety is a priority.

Do you have ideas for the future?

We have several new initiatives and threshold moments that will be implemented in the next 5 to 6 years depending on the economy at that time.

We are always dreaming of the next great musical experience we can offer.

BSO Managing Director Mark Volpe takes you on a short walking tour of the Tanglewood campus.



In 1936, the Boston Symphony's first program in the Berkshires took place under an enormous tent, with Maestro Serge Koussevitzky at the helm. Fifteen thousand people heard the venerable ensemble in the gorgeous setting but far from ideal venue. Koussevitzky's dream of a summer home for the BSO soon would become a reality.