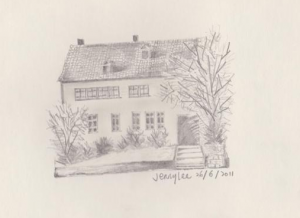 Johann Sebastian Bach passed away 326 years ago, in July, so I thought what could have been better than starting my column here with the 'Father of Music', a composer with whom I have had a love-hate relationship.
When I was little, I was forced by my piano teacher to memorize the complete Prelude and Fugues by Bach. It was a painful process. Naughty as I was, I would create excuses to delay my lesson as long as possible. Every time I changed to a new teacher, I would be asked to bring a Bach's score to the first lesson. The more you fear it, the more it haunts you! It was until later when I entered the Royal Academy of Music in London, I realized that my early training in Bach's music has helped me to develop a 3D understanding of music, and that the great French educator Nadia Boulanger even asked her students to practise Bach's fugue like this – sing one voice and play the other parts on the piano! After all, what I went through was not so bad.

Our image of the past is often shaped by historians. Serious, hard working, successful, were labels attached to Bach. Was there another side of him, which is yet to be discovered? To my surprise, I found out that even the great Bach was despised by some of his contemporaries. In 1723, Bach was appointed as the Cantor of St. Thomas Church, but the mayor of Leipzig said, 'since the best men could not be obtained, mediocre ones would have to be accepted'. The best men were Telemann and Christoph Graupner. Two years before that, Bach wrote a set of six Brandenburg concertos for Margrave Christian Ludwig, who did not even glance at the scores. Subsequently, they were sold untouched for 24 Gutschein, equivalent of 22 USD. After Bach's death, his music was almost lost in the ocean of history until Mendelssohn reigniting the musical world's interest in Bach, by launching a major revival campaign on his music, starting with a magnificent performance of the St Matthew's Passion in 1821.
Bach was diligent. He often wrote 'SDG' at the end of his manuscripts- an abbreviation for 'Soli Deo Gloria', meaning Glory to God alone. In order to serve God, Bach wrote a cantata per week for five years. Before his death in July 1750, Bach composed around a thousand works. To rival his creative output is certainly a challenge, as indeed, is giving birth. Bach's two wives bore him more than twenty sons and daughters, among them WF Bach, CPE Bach and JC Bach were musicians in their own rights.
Whether Bach was a serious person, it is hard to tell but I do know that all the Bach scholars and performers take him seriously. My mentor, Professor Laurence Dreyfus wrote Bach's Continuo Group and Bach and the Pattern of Inventions, the latter of which won the Otto Kinkeldey Award from the American Musicological Society for the Best Book of the Year. Not only is he a noted Bach scholar, Larry insists on the importance of performing Bach's music; he himself is a very fine viol player and the founder of the award-winning ensemble Phantasm. Recently, I had a chance to interview the Japanese harpsichord player and founder of the Bach Collegium Japan, Masaaki Suzuki. Like Larry, Suzuki's face brightened up whenever he talked about Bach. It is amazing to see how one person dedicates his whole life to study the life and work of another person, vigorously and passionately.
Suzuki told me that Bach's music was like a living architecture; the construction of it is so detailed and accurate, yet it is so flowing and has many layers of sound and expression. This thought had already been made into an imaginary reality. Artist/scientist Bernd Lintermann and Jeffrey Shaw used Bach's Mass in B minor to create a 3D interactive digital- audio- visual installation, called Sketches of Utopia, which was presented by the Hong Kong Arts Festival in 2011. It visually represented Bach's music, using software which randomly selected blocks to create metaphorically evolving architectural structures. I remember walking into a black box, which was located at the Foyer of the Hong Kong Cultural Centre, hearing Bach's music and seeing the evolving digital luminant. It totally transported me to a world of creativity.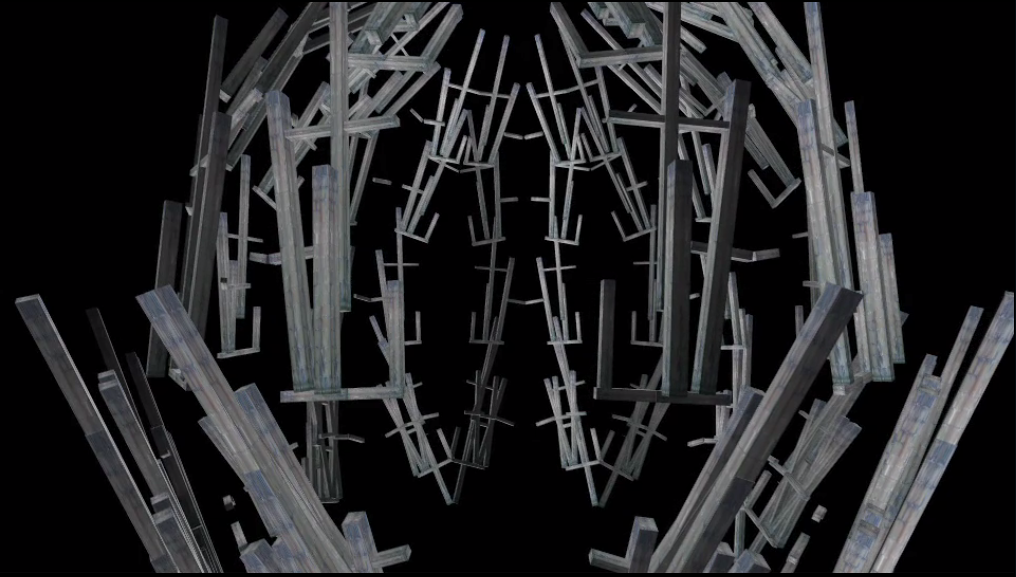 Being a ballet lover, I used to imagine dancing to Bach's music. I am not the only dreamer. Pianist Angela Hewitt, who learnt ballet at a young age, said to me that she saw movement, gestures and colour in Bach's music. That imagination adds dimensions to her playing, which is reflected in her complete solo Bach in a boxed set of 15 CDs. A couple of years ago, the Zurich Ballet performed Goldberg Variations in Hong Kong. Yes, it was a dance production. The Swiss choreographer Heinz Spoerli created a 90-minute work with Bach's Goldberg Variations, with the brilliant lighting done by Martin Gebhardt. The dancers wore tight white outfit and their footwork was very precise, just like the music of Bach, pure and accurate. When I was watching it, I wish I could have joined them. Well, in my next life, perhaps!
On a lighter note. If you want to relax with Bach's music, you may try putting on a record by the Jacque Louisser Trio. They did many delightful jazz arrangements on the music of Bach. It showers joy upon my Sundays and I hope it works for you too.
Related videos:
Maasaki Suzuki – Bach: St. John Passion BWV 245

Jacques Loussier – Bach: Toccata And Fugue in D Minor