Swedish musician Ludvig Norman (1831–1885) showed exceptional musical talent from his childhood and, with help from local sponsors, including the soprano Jenny Lind, he was sent to the Leipzig Conservatory at age 16, where he studied with Ignaz Moscheles (piano) and Julius Rietz (composition).
Upon graduation, he returned to Sweden and, gradually, raised the level of musical life in Stockholm through his efforts not only as a teacher and performer but also as a concert organizer, music critic, and writer. He was appointed Chief Conductor of the Royal Opera in Stockholm at age 30 and he held that position until 1849.
As a composer, he was not an immediate success. Folk music and simple melodies were the fashion of the day, as were opera and operetta. Norman, with his training in Leipzig, favoured the 'absolute music' genres of chamber music, piano music, and orchestral writing.
With time, however, and the changing of tastes, Norman's music places him among the top Swedish symphonists. We will look at one of his unusual orchestra pieces, a funeral march written in 1876 in honour of a fellow composer, August Söderman.
One year younger than Norman, Söderman had also been born in Stockholm and attended Leipzig Conservatory. The two men both worked at the Royal Opera, where Söderman was Chorus Master and Assistant Conductor. In Norman's absence, Söderman led the orchestra. He died in 1875 at age 43, having been in poor health for some years.
The Funeral March in B flat minor, Op. 46, is in a three-part form and expresses the heart-felt grief from one artist to another.
Ludvig Norman: Funeral March in B-Flat Minor, Op. 46, "To the Memory of August Söderman" (Oulu Symphony Orchestra; Johannes Gustavsson, cond.)


This 2022 recording by the Oulu Symphony Orchestra is led by Johannes Gustavsson. Swedish conductor Gustavvson was chief conductor for the Oulu Symphony Orchestra until 2021 and has had a 20-year partnership with the Gothenburg Symphony Orchestra. The Oulu Symphony Orchestra had its roots in early symphonic ensembles starting in 1856, but it wasn't until 1937 that a formal orchestra was formed with the name of the city, Oulu, Finland, as its title.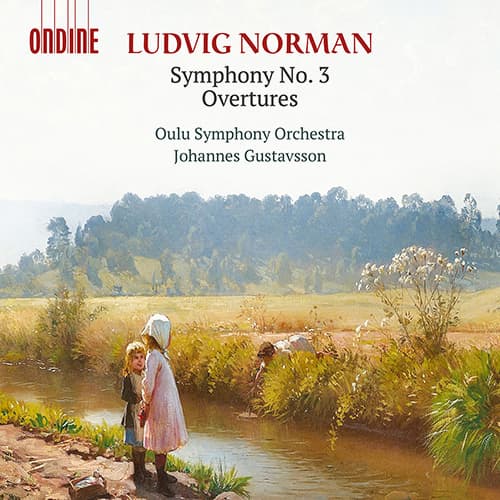 Ludvig Norman: Funeral March in B-Flat Minor, Op. 46, "To the Memory of August Söderman"

Performed by

Oulu Symphony Orchestra
Johannes Gustavsson

Official Website
For more of the best in classical music, sign up for our E-Newsletter