Easter is the most important holiday for Christians around the world. But you don't have to be seriously religious to enjoy that particular time of year, as the coming of Spring, at least in the Northern hemisphere also signals a sense of renewal. Many of our modern Easter celebrations actually reflect non-Christian traditions. The name "Easter" comes from "Eastre," a Saxon goddess of fertility and spring. Her festival was celebrated on the day of the spring equinox, and modern Easter is also tied to the vernal equinox. Springtime fertility probably explains the two most popular Easter traditions, the Easter bunny and Easter eggs. The Easter bunny was originally a hare, and as a symbol of new life, painted eggs have been around for a very long time. So, Easter can actually be both a deeply religious celebration and a secular festivity "with ancient pagan or modern commercial origins."
I think that most everybody has a favourite Easter tradition or two, and I tend to get in the mood for this special holiday by watching a marathon of Easter-themed movie. Here then is my personal list of the 10 greatest Easter movies ever made, starting with the 2006 biographical drama "Miss Potter."
Miss Potter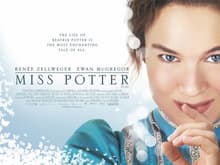 I just love historical costume dramas, and the story of this fantastic film is based on the life of children's author and illustrator Beatrix Potter, who created one of the most loveable and endearing Easter characters in "Peter Rabbit." Starring Renée Zellweger and Ewan McGregor, the film features animated sequences with characters from her stories.
Beatrix is trying to convince a publishing house to publish her "The Tale of Peter Rabbit." The publishers think her book is ridiculous, but agree because they promised their younger brother Norman, a project. In the event, the book becomes a huge success and Beatrix and Norman fall in love. Beatrix's parents are decidedly unhappy about their daughter marrying a tradesman, and they simply won't consent to the union. They threaten to cut her off financially, but Beatrix soon finds out that the royalties from her book have made her a very wealthy woman. Her parents finally relent under the condition that Beatrix and Norman will spend the summer apart, and if she still wishes to marry him at the end of that period, they agree that they will not object to the marriage. Sadly, Norman dies and overcome with grief, Beatrix turns to her drawing but discovers that her characters disappear off the page. The award-winning Australian composer Nigel Westlake, famous for his Omphalo Centric Lecture for percussion quartet, sensitively scored "Miss Potter" in the wide-flowing manner of a romantic historical drama.
Peter Rabbit
Beatrix Potter first introduced Peter Rabbit in 1902, and it became such a huge hit that she wrote five more books on the subject. Peter Rabbit recently came alive in a 2018 3D live-action/computer-animated comedy film. The subject matter is still based on Potter's book, but this 21st-century take features a much tougher and probably less likeable Peter Rabbit.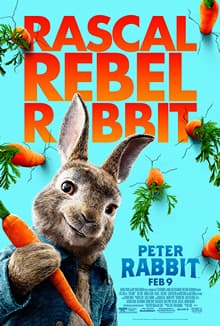 Set in the Lake District of England, Peter Rabbit, his cousin Benjamin Bunny and the sisters Flopsy, Mopsy and Cottontail, are stealing vegetables from Mr. McGregor, who had killed and eaten their father. After McGregor suddenly dies of a heart attack, Peter invites all the local animals to take over McGregor's manor. The manor is inherited by Thomas McGregor, who kicks out Peter and the other animals and upgrades the security of the garden. Peter and Benjamin sneak back in, and an enraged Thomas buys and electric fence and dynamite to keep out the rabbits. Meanwhile, Thomas falls in love with Bea, a local resident who has been kind to Peter and all rabbits. Things get predictably out of control, but in the end Thomas and Bea resume their relationship and they allow wildlife to take from the garden. The soundtrack to the movie features 28 soundtrack songs, including a version of the song "Steal My Sunshine" by the band Len with the lyrics rewritten to be about Peter Rabbit. And just in case, in 2021 the sequel "Peter Rabbit 2: The Runaway" was released, and now Thomas and Bea are married and live with Peter and his rabbit family. Bored at home, Peter goes to the big city, where he meets shady characters and ends up creating chaos for the entire family.
Here comes Peter Cottontail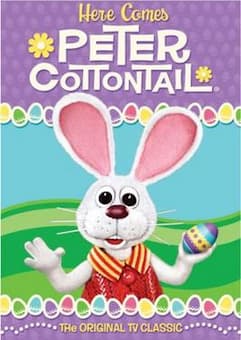 A more loveable version of Peter Rabbit became the subject of an animated television special in 1971. The young Easter Bunny Peter Cottontail lives in April Valley together with his fellow Easter Bunnies. They make Easter candies, sew bonnets, and they decorate and deliver Easter eggs. But trouble starts brewing when Peter Cottontail, who is somewhat unreliable and gossipy, is supposed to be appointed Chief Easter Bunny. An evil rabbit named January Q. Irontail also wants the job, but his motivation is a little different. He wants to ruin Easter for children as revenge for a child roller-skating over his tail. Now he has to wear an artificial tail, and he is not a happy bunny. After much intrigue, scheming, and treachery, Irontail does become the new Chief Easter Bunny. He quickly passes various laws to make Easter a disaster. Eggs have to be painted brown and gray, candy sculptors become tarantulas and octopuses, and instead of Easter bonnets, he orders that Easter rubber boots be made. Of course, things do work out in the end, and Cottontail, all reformed and reliable becomes the official Chief Easter Bunny. It is one of my favourite animated films, and the song "Here comes Peter Cottontail," written by Walter E. Rollins and Steve Nelson, became a huge hit.
Ben-Hur
Miklós Rózsa: Ben Hur (Miklós Rózsa, cond.)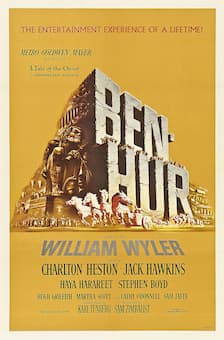 Let's depart the world of animation for some seriously epic drama. And when it comes to epic, the 1959 film Ben-Hur comes in at the top of the class. Based on a novel by Lew Wallace, it tells the story of a fictitious aristocratic Jew living in Judaea who incurs the wrath of a childhood friend, now a Roman tribune. He is falsely accused of attempting to assassinate Roman governor Valerius Gratus, and is forced into slavery on a galley and compelled to witness the cruel persecution of his family. Plotting his revenge, Ben-Hur's life intersects with that of the Biblical Jesus, and compassion eventually overrides Ben-Hur's thirst for revenge.
The film won a record 11 Oscars, and everybody loves the most memorable sequences of the sea battle and the chariot race. The film score was composed and conducted by Miklós Rózsa, a Hungarian-American composer who had trained in Germany and worked in France, the United Kingdom and the United States. Rózsa had made his name composing concert music, with his compositions championed by such major artists as Jascha Heifetz, Gregor Piatigorsky, and János Starker. Rózsa became an American citizen in 1946 and composed the music for nearly one hundred films, with the score to Ben-Hur considered to be his best. In preparation for the film Rózsa researched Greek and Roman music, searching for musical authenticity in a track of over three hours of music. "While the score contains no leitmotifs, the music always transitions from full orchestra to pipe organ whenever Jesus Christ appears." This particular soundtrack was hugely influential well into the mid 1970s, and spawned a huge film music following.
The Last Temptation of Christ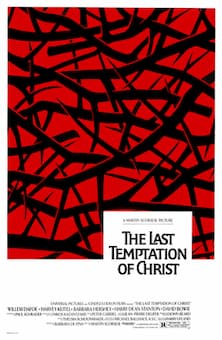 Easter films have long delighted children and adults alike. In some cases, however, they have also courted controversy. The great film director Martin Scorsese shocked many Christian religious groups with his The Last Temptation of Christ of 1988. The film depicts the life of Jesus Christ and his struggle with various forms of temptation including fear, doubt, depression, reluctance, and lust. Christ is tempted by imagining himself engaged in sexual activities as he had an undisclosed prior relationship with Mary Magdalene, a Jewish prostitute. While on the cross, Jesus is in a state of hallucination and he perceives that God wants him to be happy. An angel brings him down off the cross and, invisible to others, takes him to Mary Magdalene, whom he marries. They are soon expecting a child and living an idyllic life, but she abruptly dies. Next he takes Mary and Martha, the sisters of Lazarus, for his wives. He starts a family with them, having many children, and lives his life in peace. When he finds himself on the cross once more, he has overcome the last temptation of escaping death.
The film decidedly departs from the gospel narratives, especially in a scene when Jesus and Mary Magdalene consummate their marriage, and it drew vocal and violent protest and boycotts. The famed Peter Gabriel composed the soundtrack and the CD released under the title Passion won a Grammy in 1990 for Best New Age Album. Gabriel brought together a lineup of international artists, including Pakistani Musician and vocalist Nusrat Fateh Ali Khan, Egyptian Kanun player Abdul Aziz, Turkish Ney flute player Kudsi Ergüner, Armenian Doudouk players Antranik Askarian and Vatche Housepian. It became a path-breaking score as it popularized world music.
Jesus Christ Superstar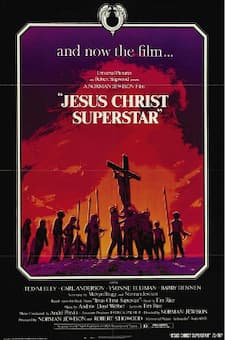 The story of Easter also made it into the 1971 rock opera Jesus Christ Superstar. The plot is loosely based on the Gospel accounts of the Passion, but it explores and interprets the psychology of Jesus and other characters, with much of the plot centering on Judas. Judas is really unhappy with the direction in which Jesus is steering his disciples. Religious groups condemned the initial Broadway show and subsequent productions, and the rock opera was banned in Hungary. Andrew Lloyd Webber, frequently called the "most commercially successful composer in history," composed the musical score.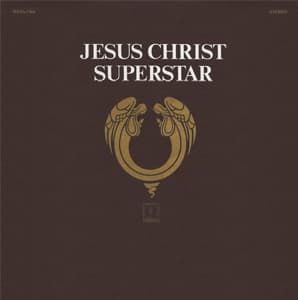 Several of his musicals have run for more than a decade in the West End and on Broadway, and surely you know such hit songs as "The Music of the Night" from The Phantom of the Opera, "Don't Cry for Me Argentina" from Evita, and "Memory" from Cats. Jesus Christ Superstar was one of his earlier projects, and audiences were rather shocked by the controversial portrayals of Mary Magdalene, and her unrequited love for Jesus. Yet, many of the most popular tunes from this rock opera have gained independence and stormed the pop hit charts.
Risen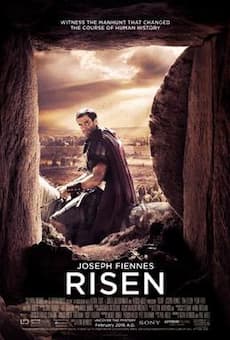 For a number of years, audiences were glued to their Netflix accounts in order to watch the unfolding dramas offered by "Game of Thrones." If you throw "Game of Thrones" in a blender and mix it with the 2000 epic historical drama "Gladiator," the outcome is something like the 2016 biblical drama film "Risen." Directed by Kevin Reynolds and starring Joseph Fines, and Tom Felton, it is a historical detective story as the Roman Centurion Clavius is on the hunt for Jesus' body after it mysteriously disappears following his crucifixion.
The disappearance is a PR nightmare for the Romans, specifically as there is talk throughout the land of a miraculous return. Pilate initially treats it as a management problem, as the emperor is set for a visit. As Clavius gets deeper drawn into the story, he starts to wonder if he is actually on the wrong side. We all know how this story has to end, but "Risen" provides us with a gritty sense of Jerusalem as an occupied territory that could soon slip from the master's grasp. The Spanish composer Roque Baños provides a swelling orchestral score that takes us on an even deeper emotional level.
Easter Parade
Irving Berlin: Easter Parade (MGM Studio Orchestra; Johnny Green, cond.; Roger Edens, piano; Betty Rome, vocals; Blanche Arnaud, vocals; Camilla Holliday, vocals; Fred Astaire, vocals; Gene Curtsinger, vocals; Loolie Jane Norman, soprano; Misses Doxie, vocals; Mel-Tones, vocals; Judy Garland, vocals; Peter Lawford, vocals; Ann Miller, vocals; Dick Beavers, vocals; Clinton Sundberg, vocals; The Lyttle Sisters; Eadie Griffith, piano; Rack Goodwin, piano; MGM Studio Chorus)

For our next selection, we change gears a little and look at the long tradition of Easter Parades. They are said to date back to the early days of Christianity, but they really got going in New York City in the mid-1800s. It was an entirely social event, actually the biggest social event of the year. After the upper crust of society attended Easter services at various churches alongside Fifth Avenue, they strolled outside to show off their new spring outfits and hats. They soon attracted ordinary onlookers wanting to see what the rich and famous were up to, and the tradition of the Easter parade was born. It was highly popular during the mid-20th century, and it even inspired the very popular film "Easter Parade" in 1948.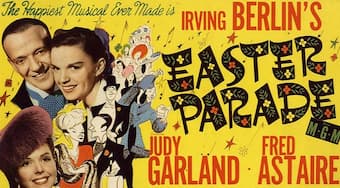 The film features Broadway star Don Hewes played by Fred Astaire who has just lost his dancing partner Ann Miller. So he declares that he can make a hit performer out of the next dancer he sees. This turns out to be the inexperienced Hannah (Judy Garland), who bristles as Don tries to make her into his old partner. But as he realizes that he is falling in love with Hannah, Don knows that he must let her grow into her own kind of dancer if he wants her to reach her full potential. With the music composed by Irving Berlin, there are plenty of popular tunes and hits on offer.
The Prince of Egypt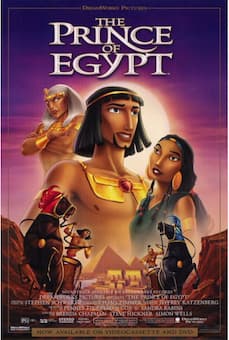 When it comes to animation, my favorite Easter-themed movie has to be "The Prince of Egypt." It tells the story of the Book of Exodus in a very entertaining way as it follows the life of Moses. Essentially it depicts the first Passover, a holiday that regularly overlaps with Easter. In the event, Moses, Miriam, Aaron and Tzipporah lead the Hebrews out of Egypt. At the Red Sea, the Hebrews discover that a vengeful Rameses is pursuing them with his army, intent on killing them. However, a pillar of fire blocks the army's way, while Moses uses his staff to part the sea. The Hebrews cross the open sea bottom; the fire vanishes and the army gives chase, but the sea closes over and drowns the Egyptian soldiers, sparing Rameses alone. Moses sadly bids his brother farewell and leads the Hebrews to Mount Sinai, where he receives the Ten Commandments.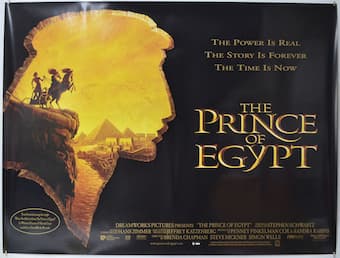 The story of Moses's deliverance of the Israelites is generally considered a biblical foreshadowing that parallels the death and resurrection of Jesus. Composer Stephen Schwartz wrote the songs for the film, and they were arranged and produced by Hans Zimmer for the film score. Various tracks feature contemporary artists such as K-Ci & JoJo and Boyz II Men, and also include the fabulous Mariah Carey and Whitney Houston duet "When You Believe," a Babyface rewrite of the original Schwartz composition, sung by Michelle Pfeiffer and Sally Dworsky in the film.
Hank and Mike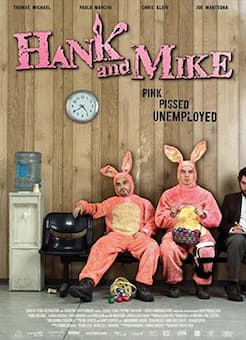 To conclude this little blog on the 10 Greatest Easter Movies let's get a little silly and look at the hilarious comedy "Hank and Mike." Mike and Hank are two blue-collar Easter Bunnies and things get dicey when the corporation that owns all holidays decides to make some serious cutbacks. Hank and Mike get fired, and try to find different jobs with devastating result. As they miserably fail at everything they touch, they are fighting depression, debt and eventually each other. Finally, they make it their mission to get their jobs back, get the girls they love, and settle the score. Talking about score, the funky music was provided by the eclectic Phil Electric. Whatever movie tickles your fancy, I hope you will enjoy a Happy Easter!
For more of the best in classical music, sign up to our E-Newsletter