Renowned British pianist and pedagogue Penelope Roskell believes that technique should be taught from the outset and her new series of books aimed at children turn learning technique into an enjoyable and stimulating series of exercises, games/quizzes, and imaginative original pieces.
Author of the award-winning The Complete Pianist Penelope Roskell is recognised as a leading exponent of healthy piano technique which leads to "natural artistry and a lifetime of pleasure at the piano". In her new trio of books for children, from the outset Penelope aims to encourage these early piano students to explore the keyboard as widely as possible: the first volume is called 'Hop, Skip and Jump' (by contrast, many beginner tutor books tend to start in the Middle C position, which can be very limiting).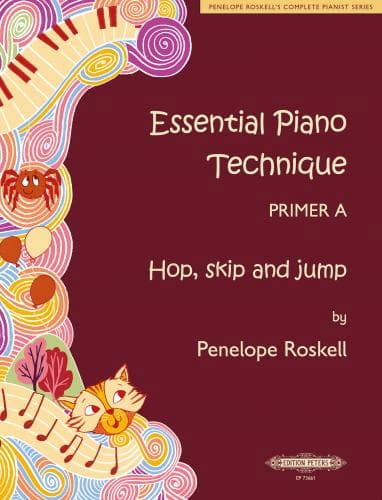 Through a series of fun exercises and short pieces and songs composed by Aaron Burrows and Carl Heap, accompanied by delightful illustrations by Eilidh Muldoon, the student is introduced to techniques such as lateral movement, playing staccato, hand positions, playing sustained notes, legato and more – all aspects of technique which are, or should be very familiar to the advanced pianist. The final volume, 'Leaping Ahead', builds on the techniques learned in the previous two books, while also introducing new challenges, including playing hands together, chords and broken chords, leaps, slurs, chromatic scales, two-octaves scales, fingering, and rotation.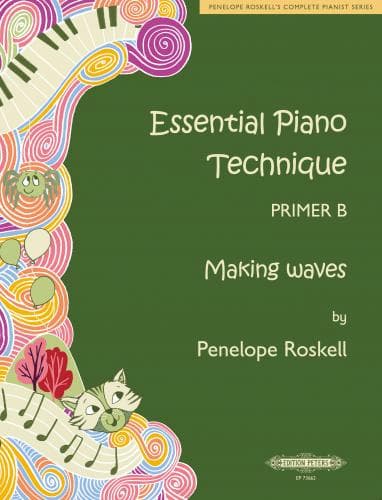 As the introduction to the books makes clear, these are technique books, not method books, and as such can be used alongside the teacher's favoured method books or personal teaching approach to ensure technique is taught in an enjoyable and stimulating way.
In addition to the exercises and pieces, each book includes teaching endnotes, complete with a video demonstration which can be accessed via a QR code or by visiting https://www.editionpeters.com/essentialpianotechnique1. Learning Objectives and Teaching Tips are concise and informative.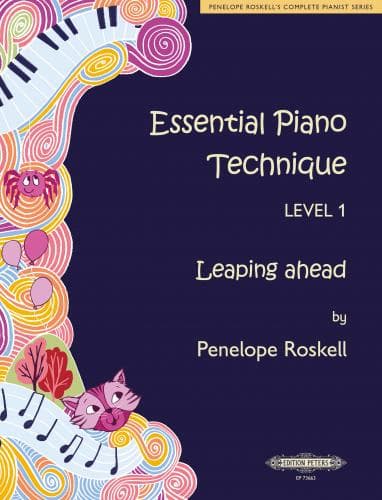 Drawing on the best current pedagogical practice, the books use imagery and gesture to develop 'piano technique' in the broadest sense of the term and remind both teacher and student that technique should always serve the music, rather than be taught and studied in isolation. Thus, this approach ensures the young pianist is equipped with all the necessary skills to play with both technical assurance, confidence, and artistry, without tension and with a rich palette of sounds.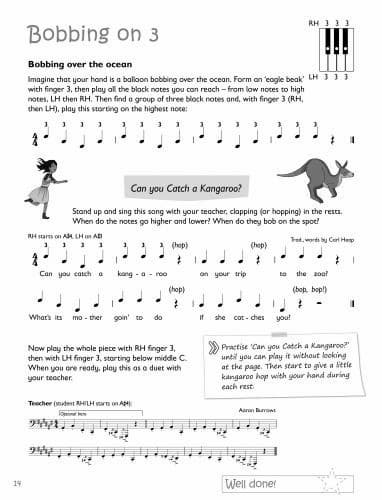 Having studied myself with Penelope Roskell for six years (the first few months of which were a crash course in all the techniques I was not taught when having piano lessons as a child and teenager), at a time when I was myself teaching piano to young and early students (children and adults), I can attest to the value and ease of her approach to piano technique. She would often demonstrate something to me and then suggest I try it with my own students, using appealing imagery and gestures, and I quickly realised that learning and teaching techniques need not be complicated – in fact, it is very simple and I believe the approach laid out in these new books can be easily adapted for older students and even adult learners.
Igor Stravinsky: Les cinq doigts – Andantino (Peter Hill, piano)

Igor Stravinsky: Les cinq doigts – Allegro (Peter Hill, piano)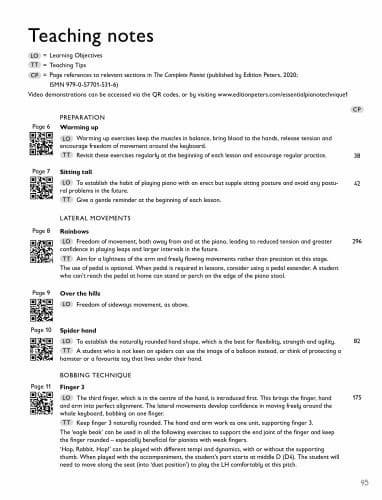 Following the success and acclaim of The Complete Pianist, Penelope Roskell continues to make a vital contribution to piano pedagogy. These new books lay the crucial foundations for a lifetime of secure technique coupled with immense pleasure at the piano and are an excellent addition to piano teaching literature.
For more of the best in classical music, sign up for our E-Newsletter
Penelope Roskell: Essential Piano Technique