According to the Chinese zodiac, 2022 was "characterized by strength, vitality, and growth, underpinned by the dynamism of the tiger." It was a year designated as yang, the active principle of the universe in ancient Chinese philosophy. As such, in 2022 we all, or at least some of us, felt enthusiasm, positivity, and productivity, but also restlessness and inflexibility.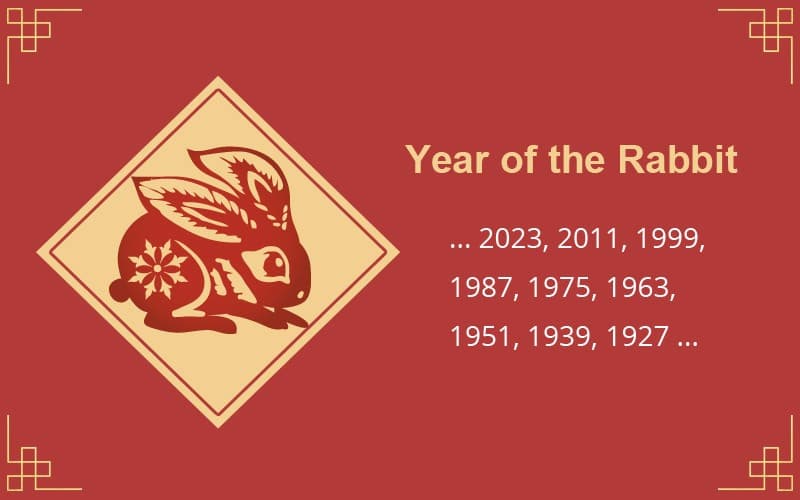 Luckily, the upcoming Year of the Rabbit embodies yin, the passive principle of the universe, "manifesting itself in relaxation, fluidity, quietness, and contemplation." However, the Year of the Rabbit will not simply be a period for putting your feet up and looking pretty. An astrologer writes, "The rabbit is gentle, quiet, tame, tender, and kind, yet it moves quickly and is very clever." It's hardly surprising that a famous Chinese idiom talks about "a crafty rabbit has three burrows." This basically means that the rabbit has many ideas of adapting to the environment, "and it can move very quickly, allowing it to protect itself during times of danger or when the situation is not favorable."
Sufjan Stevens: Run Rabbit Run Suite (Australian Chamber Orchestra; Richard Tognetti, cond.)

The rabbit is the fourth animal sign in the Chinese zodiac cycle, and it falls between 22 January 2023 and 9 February 2024. If you happen to be a male rabbit, you will "always treat people politely, and with a gentle smile to make people feel that they are credible and sincere."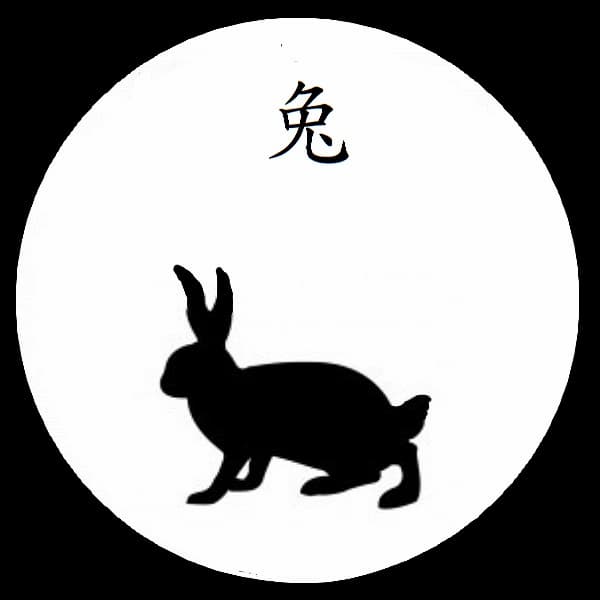 When encountering difficulties, you are never discouraged but instead, remain persistent to find enviable solutions and success. The female rabbit is said, "to have a pretty and demure appearance and a pure heart." As you know, each sign of the zodiac is associated with one of the five elements. In the 2022/23 Cycle, we celebrate the water rabbit, which comes around once every 60 years. The water rabbit has a set of particular characteristics, and is "gentle, amicable, able to adjust readily to different conditions, but with a weak mindset and principles." And after endless years of Covid 19, you don't need to look into a crystal bowl to know that "there could be more movement and traveling."
Danny Elfman: Rabbit and Rogue, "Rag" (Berlin Session Orchestra; Danny Elfman, cond.)

People born in the year of the rabbit should look out for lucky things, including the numbers 3, 4, and 6, or any numbers containing them. Lucky colors are pink, red, purple, and blue, while your lucky flowers are the plantain lily and jasmine. And if you are ready to travel, as we all are, your lucky directions are east, south, and northwest. Even more important, probably, are your unlucky charms in the year of the water rabbit. Unlucky numbers are 1, 7, 8, or any number containing them. Please avoid the unlucky colors of dark brown, dark yellow, and white, and never travel north, west, or southwest. But here is the biggest downer of the water rabbit year. According to astrologers, "it is better if you avoid big changes, like getting married or starting a new company." Yet, it is said that 2023 will be a good year to give birth, and if you work hard you might just be able to receive a promotion. And here is the top tip from some eminent astrologers, "wear red underwear and socks to reduce your bad luck." I'd be happy to go along with the red undies, but red socks would not be my first choice of clothing.
Joseph Levin: Rabbit Tracks (Dennis McElroy, clarinet)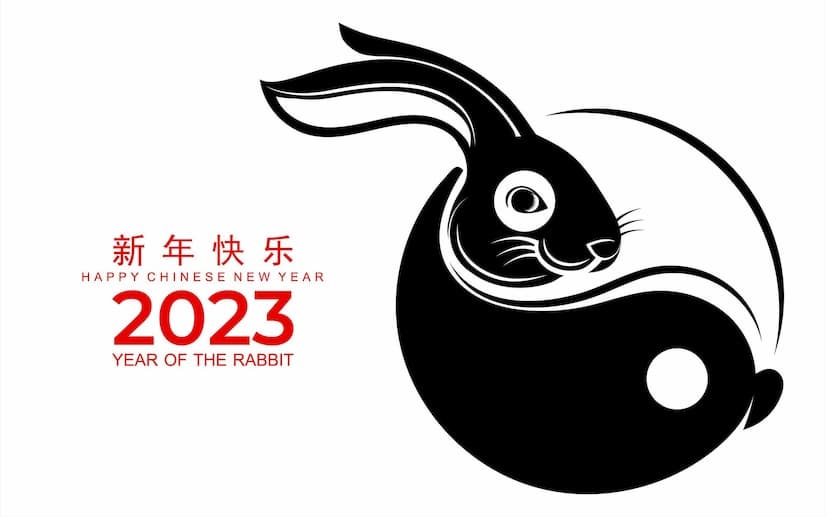 Let's talk about money. People born under the rabbit sign have a natural talent for managing their finances and may experience an increase in wealth and prosperity. It may also be easier "to earn a living without experiencing too much difficulty," as the saying work smarter, not harder applies particularly to financial matters this year. According to people in the know, 2023 might be "the time to take risks and pursue your goals with determination." If you are looking for love in the year of the rabbit, 2023 will provide you the opportunities "for finding and fostering new romantic relationships." It is a good year for focusing on activities that bring you happiness and reflecting on your relationships. Given that the tumultuous Year of the Tiger has just ended, empathy and generosity towards others will also be necessary during this time. The most suitable zodiac signs for the rabbit are the Goat, the Dog, and the Pig, but please stay away from the Rat and the Rooster. Some of the most famous rabbits seem to be athletes and include Michael Jordan, David Beckham, and the incredible Lionel Messi. However, did you know that Albert Einstein was also a rabbit?
Kung Hei Fat Choi 2023!
For more of the best in classical music, sign up to our E-Newsletter
Lajos Bárdos: "Song of the Rabbit" (Hungarian Radio and Television Chorus; Ferenc Sapszon, cond.)