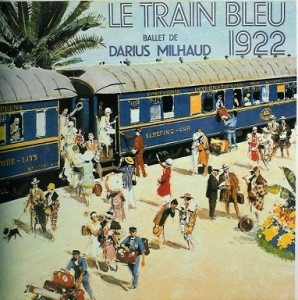 Between 1886 and 2003, the Calais-Mediterranée Express shuttled wealthy, beautiful and famous passengers between Calais and the French Riviera. Because of its dark blue sleeping cars, it was colloquially known as "Le Train Bleu," or simply the "Blue Train" in English speaking areas. Always ready to poke fun at human artificiality and the popular crazes of the 1920's, Jean Cocteau decided to come up with a ballet scenario. "The first point about Le Train Bleu," he wrote, "is that there is no blue train in it. This being the age of speed, it already has reached its destination and disembarked its passengers."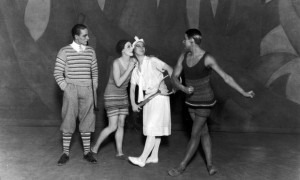 As such, the 1924 ballet is set at the fashionable resort of Deauville, and has an underlying sporting theme. To realize his vision Cocteau assembled a unique meeting of the greatest artistic minds offered by Paris at that time. Serge Diaghilev and the Ballet Russes performed the ballet with the choreography provided by Bronislava Nijinska. Henri Laurens supplied a Cubist beach scene and Coco Chanel showcased her latest swimwear collection. Pablo Picasso meanwhile painted the curtain, and Darius Milhaud supplied the music.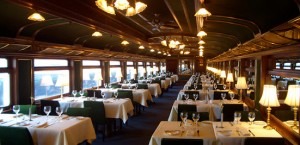 Cocteau decided to center the plot on various sporting activities after seeing the 20-year old Englishman Patrick Healey-Kay, who performed under the name Anton Dolin in Paris, practicing acrobatic stunts between rehearsals. Dolin became Beau Gosse, a handsome beach creature whose dances combined classical steps with gymnastics. Also featured is a tennis champion, modeled on the French tennis star Suzanne Lenglen who attacks an invisible tennis ball in her solo, and a pipe-smoking golfer inspired by the Prince of Wales. And let us not forget the bathing beauty and various flirtatious young people enjoying beach games and amorous entanglements. Modern novelties are plentifully incorporated into the ballet, including the cast putting on dark glasses to look up at an imaginary airplane. They pose for snapshots, participate in a slow-motion dance sequence, and even imitate a Charlie Chaplin walk! Cocteau wanted the ballet to resemble a series of picture postcards with the cast acting like a chorus in a musical revue.

Darius Milhaud: Le Train Bleu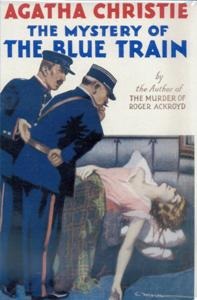 With the scenery and plot in place and the 20 June 1924 premier looming ever closer, Diaghilev needed some music. And there was only one person who could compose at lightning speed, Darius Milhaud! Milhaud had already composed an 8-minute opera, a 3-minute symphony and the String Quartets 14 and 15, which can be played separately or simultaneously. However, Milhaud had accepted a ballet commission for the troupe of Léonide Massine, but nevertheless agreed to Diaghilev's request in late 1923. In the event, Milhaud only needed one month for both scores. The piece for Massine was entitled Salade and the one for Diaghilev Le train bleu. True to Cocteau's and Diaghilev's vision, Milhaud offered an ironic mixture of Offenbach, French operetta and music hall, alongside the banalities of the Moulin-Rouge. And when the tennis champion and golfer quarrel, Milhaud presents a "get lost fugue." A critic complained after the premiere, "It is as difficult to get a seat for Le Train Bleu as it is to get a seat for the thing itself during the height of the Riviera rush." Despite its popularity, the ballet vanished from the repertory in 1925 and was not seen for more than 60 years! But as you might know, the famous Le Train Bleu did prominently featured in Agatha Christi's novel The Mystery of the Blue Train of 1928, and the novel Mon Ami Maigret by Georges Simenon in 1949.