A Macau Concert Profiles the Life, Words, and Music of Jesuit Missionary Matteo Ricci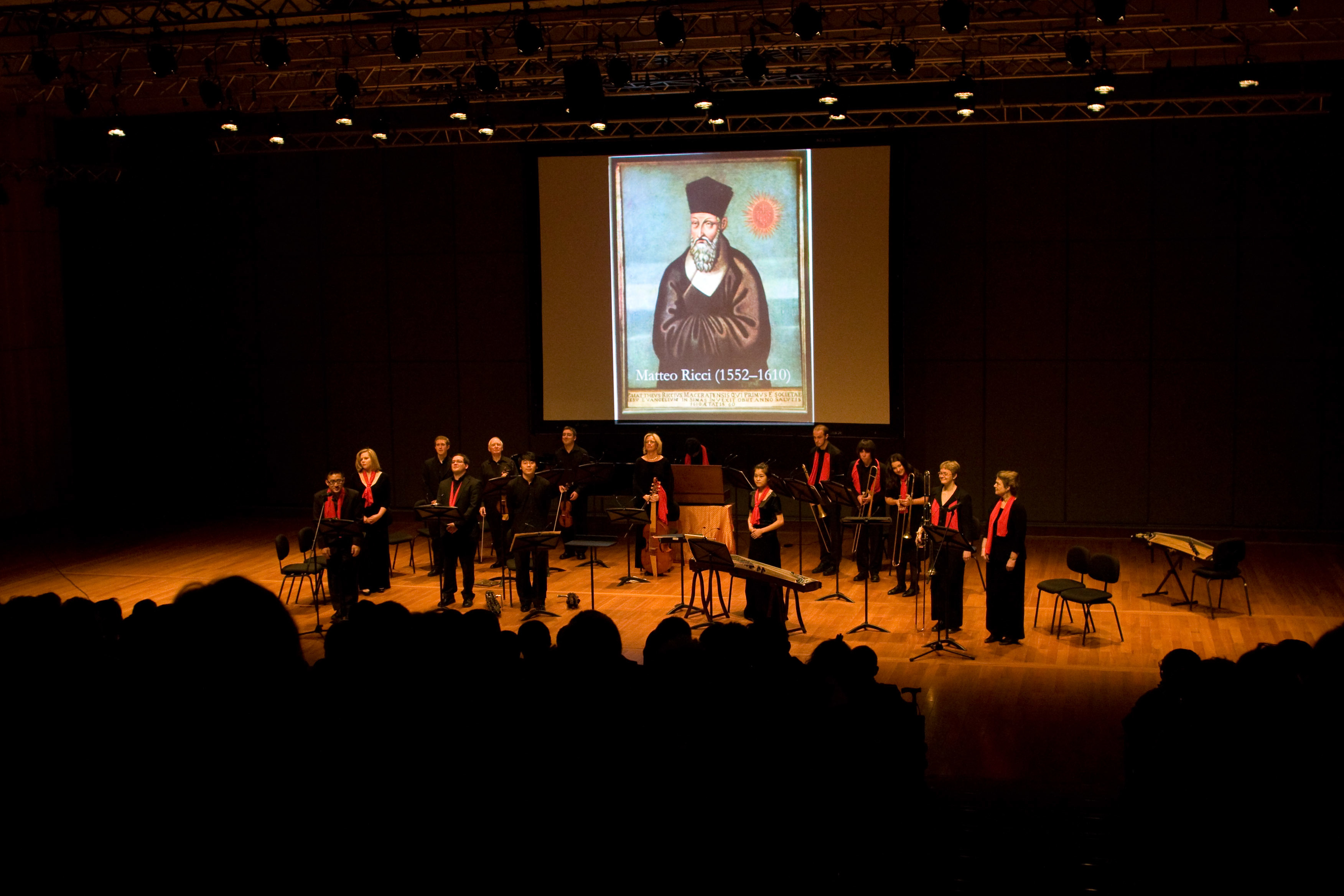 On June 26, the American Renaissance music ensemble ¡Sacabuche! came to Macau and joined forces with traditional Chinese musicians, singers, and orators to give musical expression to the explorations of the International Convention of Asia Scholars, an academic conference.

Although Matteo Ricci was, like all Jesuits, trained in music and famous for bringing a clavichord to the emperor's court, the purpose of this concert was not a direct recreation of Ricci's soundworld. Rather, through a combination of music from the present day and the Ming/Renaissance period, the nature of Ricci's journey was evoked in a more vivid and immediate fashion than printed words in academic papers can normally convey.

This was not the first performance of "Matteo Ricci: His Map and Music." The program's genesis is described in a paper by Prof. Ann Waltner of the University of Minnesota, her former PhD student Qin Fang (now at Beijing Normal University) and Linda Pearse, who directs ¡Sacabuche! at Indiana University. An unlikely series of events brought a copy of Ricci's famous 1602 map of the world, which so fascinated China's mandarin literati, to the library at the University of Minnesota; more happenstance brought Waltner and Qin together with Pearse as well as Huang Ruo, the Chinese-American composer [link to previous article on Huang Ruo's opera]. Ruo's music composed for the occasion, adaptations of Chinese folk songs, and Renaissance instrumental pieces contemporaneous with Ricci's time was premiered in a special program in Beijing's National Center for the Performing Arts in December 2010, the music interspersed with projected images and English and Mandarin spoken text inspired by Ricci's missionary work.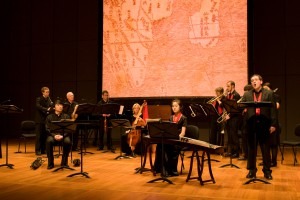 The concert served as a reminder of how traditions are reimagined and reconfigured to fit the needs of the present. Ricci, deeply learned in Confucian ethical discourse, would attempt to bring Chinese literati to his faith through emphasizing "gentlemanly" (junzi) behavior while suggested that knowing God was in fact the highest calling of a "gentleman." This is reflected in "My Promises are Above," which sets Ricci's tersely elegant classical Chinese text to Huang Ruo's music, supported by the full ensemble whose timbral blend evokes the philosophical synthesis that was Ricci's goal.

Other sections had Huang Ruo adapting traditional Chinese folk music, or ¡Sacabuche! – among the finest period ensembles in America – giving crisply rich renditions of contemporaneous pieces from the Europe Ricci left behind.

The total effect was more enchanting, perhaps than a straightforward 'historically-informed' rendition of the period works might have been by itself; such performances are very valuable, but it was the participants' ability to wander and create outside the stricter conventions of historical authenticity that achieved the concert's goal: freely and playfully evoking the wonder and amazement both Ricci's mission and his Chinese counterparts must have felt at encountering one another's views of man and the world.

Matteo Ricci: His Map and Music
Matteo Ricci – Missionary to China